Since taking over for Matt Rhule in October, Panthers interim head coach Steve Wilks has been making the most of a difficult situation. Although Carolina is 2-4 with Wilks at the helm, a missed extra point was the deciding factor in a Week 8 loss to the Falcons, and the Panthers and Ravens were tied 3-3 midway through the fourth quarter of their Week 11 contest before several late turnovers sealed a Baltimore victory.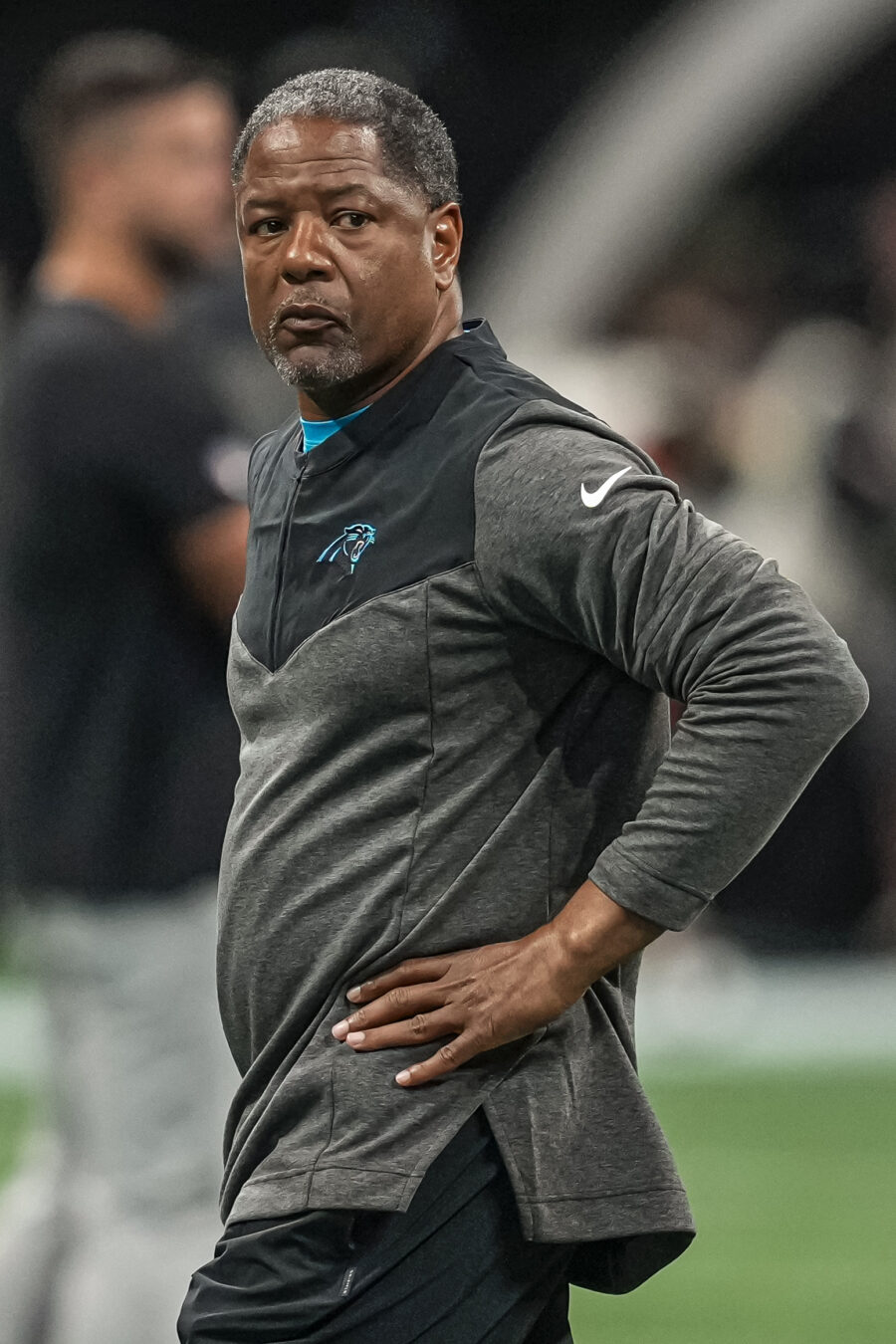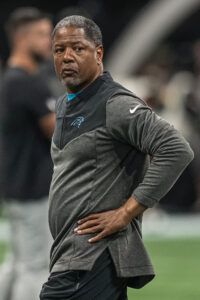 Simply put, the Panthers have been more competitive under Wilks, and as Jonathan Jones of CBS Sports writes, owner David Tepper has taken notice. Earlier reporting indicated that Tepper would want an experienced option as his permanent replacement for Rhule, and while Wilks' previous head coaching gig lasted only one season — a disappointing 3-13 campaign with the Cardinals in 2018 — his time in Arizona and his stint as Carolina's interim HC will give him 28 games as a sideline general by the time the 2022 season comes to an end.
Whether that is sufficient experience for Tepper remains to be seen. One factor working against Wilks is that his background is on the defensive side of the ball; outside of his time as a head coach, all of his jobs in the collegiate and professional ranks have been as a defensive coach or coordinator, and per Jones, Tepper is seeking an "up-and-coming offensive mind."
It's worth noting that Jones' report and the prior reports concerning Tepper's desire for an experienced former NFL head coach do not necessarily mesh. Someone with significant NFL head coaching experience probably does not qualify as an "up-and-coming" offensive guru, which puts one in mind of Sean McVay before he was hired by the Rams, or Kevin Stefanski before he was hired by the Browns. If Tepper does tab someone other than Wilks as his permanent HC, perhaps it will be a candidate like Lions OC Ben Johnson, who — unlike Rhule when he joined the Panthers — at least has considerable NFL experience, even if none of it has come at the head coaching level.
One way or another, Jones says Wilks is "making a strong push" to have the interim label removed from his title. Carolina's recent fortunes have been undermined by the team's quarterback situation, as its 2020 Teddy Bridgewater acquisition and subsequent trades for former top draft choices Sam Darnold and Baker Mayfield have yielded nothing but disappointment. The locker room support that Wilks presently enjoys, the adjustments he has made due to inconsistent QB play — adjustments that have resulted in an improved running game despite the trade of Christian McCaffrey — and the club's competitive fire under Wilks will certainly give Tepper a lot to consider.
Of course, as Jones acknowledges, Wilks' win-loss record over the final six games of the season will also factor into Tepper's decision. Wilks' efforts to secure the permanent HC post will continue in Sunday's Week 12 battle with the Broncos, a game in which Darnold will make his 2022 debut.
Follow @PFRumors