Steve Wilks said last week he wanted Sam Darnold to see some action. While the Carolina interim HC was not yet certain when that would come, clarity emerged Tuesday.
Darnold will start against the Broncos in Week 12. The Panthers are pivoting to their primary 2021 starter, who has missed all of this season due to the high ankle sprain he suffered during training camp. This will be Darnold's 50th career start.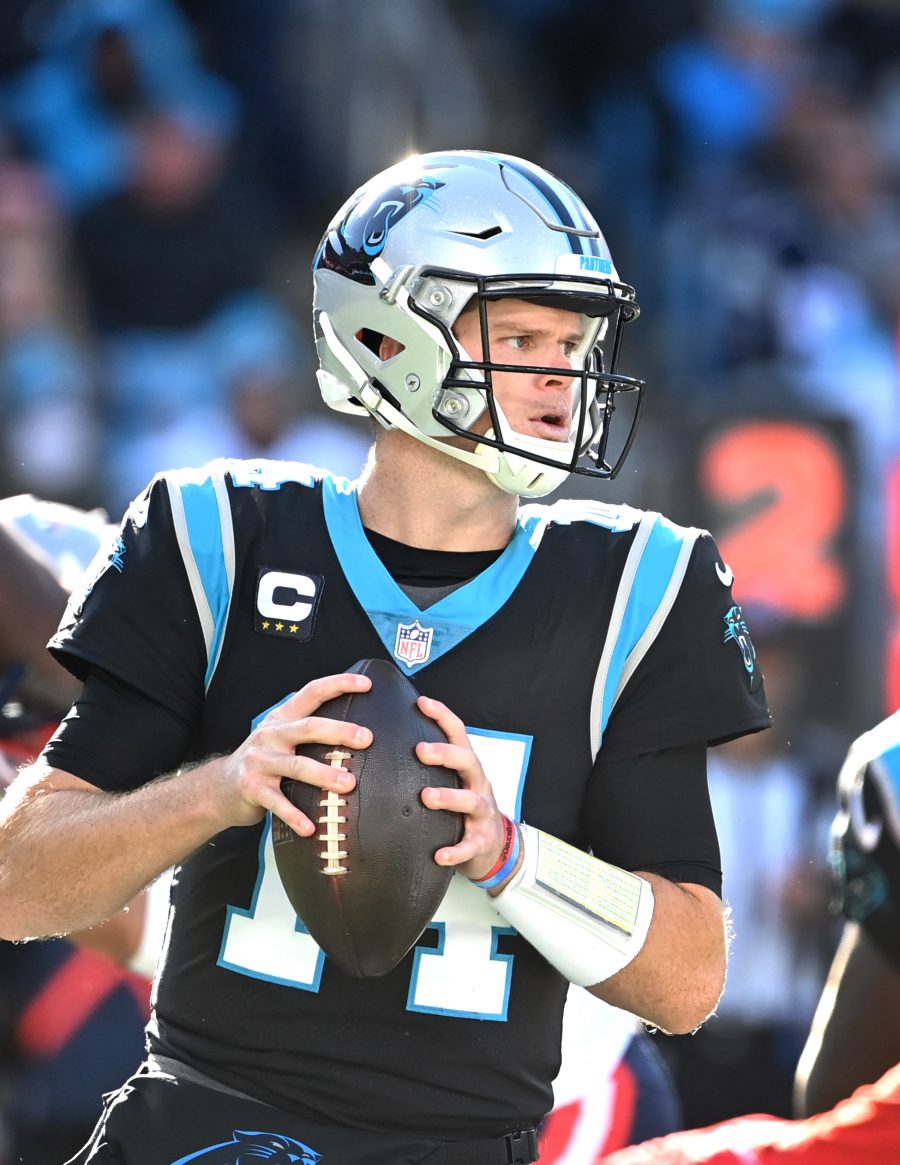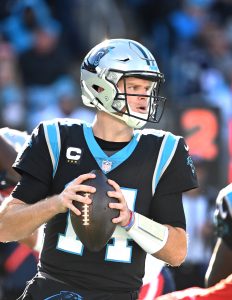 Despite Baker Mayfield coming over in July, completing a long-rumored trade, Darnold remains the Panthers' highest-paid quarterback. He is tied to an $18.9MM fifth-year option. The team also paid more to land Darnold than it did to acquire Mayfield, sending the Jets second-, fourth- and sixth-round picks for the former No. 3 overall selection. Injuries have marred Darnold's Carolina run, but Mayfield beat him out for the Panthers' QB1 gig during training camp.
Darnold, 25, has disappointed as a starter with the Jets and Panthers. Though, the USC product did have Carolina at 3-0 last season. Mayfield has enjoyed a better career than the player chosen two spots after him in 2018, nearly winning Offensive Rookie of the Year acclaim and then leading the Browns to the playoffs two seasons later. But he has been unable to recapture that form since a shoulder injury altered his Cleveland path in September 2021. Mayfield's 17.8 QBR is well south of every other qualified passer this season.
The Panthers will start three quarterbacks for a second straight season, sending in Darnold after Mayfield and P.J. Walker stints. Carolina will also start a different QB for a third straight game. Although Darnold suffered his high ankle sprain first, his injury might have been the most significant. Initially given a four- to six-week recovery timetable, Darnold did not come off IR until before Week 10. Mayfield returned not long after suffering his high ankle malady; Walker is still recovering from his. While Mayfield reclaimed his QB1 gig against the Ravens, the Panthers scored three points.
In 2021, Darnold finished 29th in QBR — third from the bottom — during a season in which a shoulder injury took him off the field for a stretch. A fractured scapula shut down Darnold in early November of last year. Carolina's season was already going south by that point, with injuries — most notably to Christian McCaffrey — leading to the team losing four straight after its 3-0 opening. Darnold finished 4-7 as a starter and closed his fourth NFL campaign with a 9-to-13 touchdown pass-to-interception ratio. Because Mayfield has struggled, the Panthers will give their previous QB1 another chance. Murmurs about Darnold eventually reclaiming the gig were emerging by mid-October, when Mayfield suffered his ankle injury.
Darnold, Mayfield and Walker are all set for free agency at season's end. Matt Rhule drove the trades for both Darnold and Mayfield, and he coached Walker at Temple. It is safe to say the Panthers' quarterback room will look considerably different next year. For now, Darnold will have a chance to rebound to some degree ahead of what would be his first free agency crack.
Follow @PFRumors