When the Panthers sent a haul over to Chicago for the No. 1 overall draft pick in 2023, many came to the conclusion that Carolina would be taking the obvious route and drafting a quarterback. While Alabama quarterback prospect Bryce Young had been widely considered the favorite to be the first quarterback off the board for some time, the Panthers' move almost immediately had eyes turned towards Ohio State's C.J. Stroud. So, which rookie will end up rocking the Panther blue and silver behind center next year?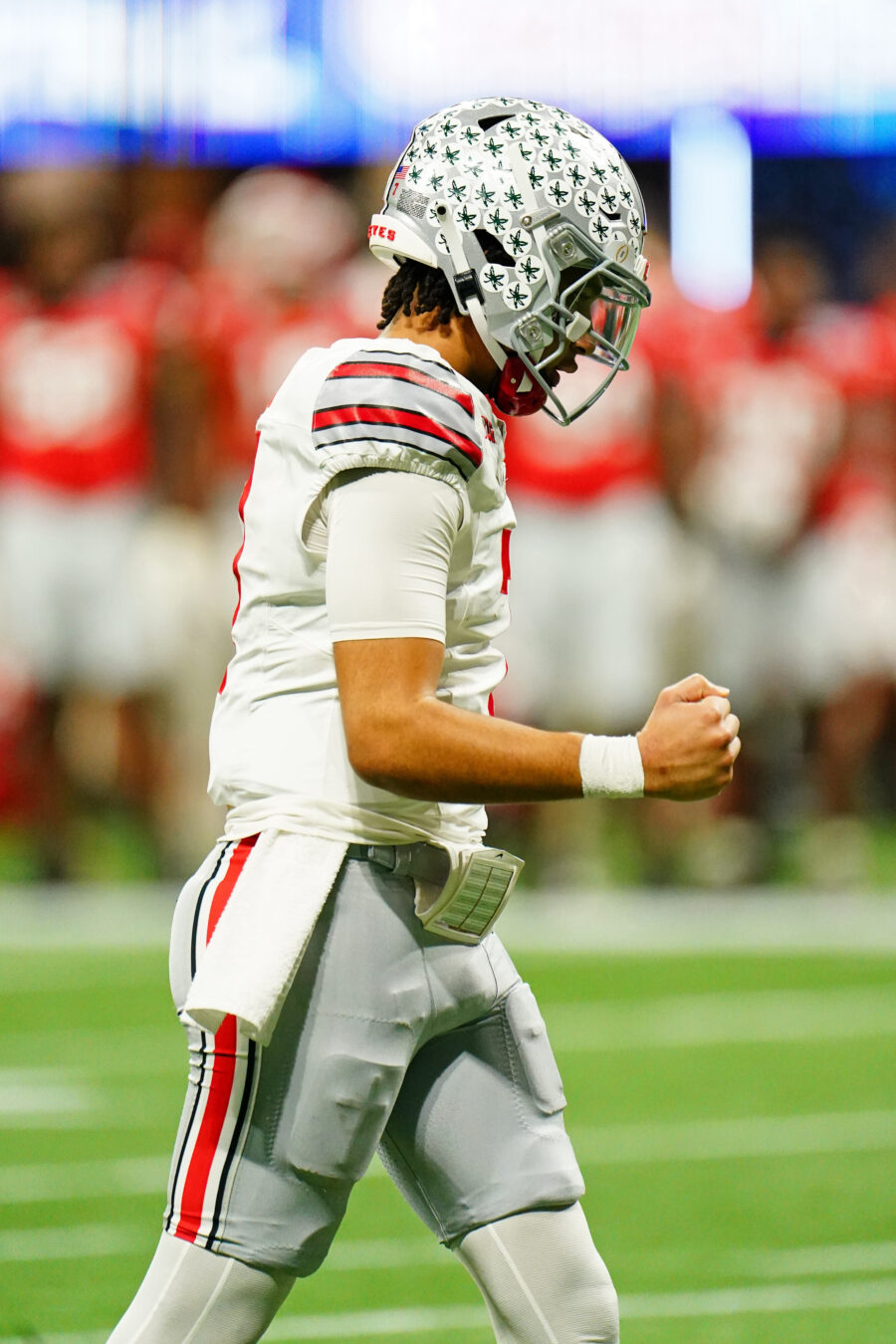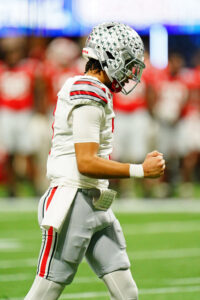 Many view the Panthers' actions as a dedicated attempt at a smokescreen. While the organization has dedicated significant resources into the research of all the draft's top quarterback prospects, many are still very much convinced that Stroud is the pick, according to Dan Graziano of ESPN. Head coach Frank Reich and company, though, have been adamant that they are considering each of the draft's top four prospects equally. Reich claims to have learned his lessons from his time in Philadelphia, when the Eagles selected Carson Wentz second overall. He preaches patience, stressing that the organization has time. He doesn't want the team to fall in love too fast and abandon the process.
This has led to a cross-country business trip for many of the Panthers' decision makers. According to Joseph Person of The Athletic, Carolina staffers embarked on a Week of Quarterbacks attended by Reich, general manager Scott Fitterer, assistant general manager Dan Morgan, offensive coordinator Thomas Brown, quarterbacks coach Josh McCown, senior assistant Jim Caldwell, and vice president of football administration Samir Suleiman. The first two visits, in Columbus and Tuscaloosa, even included owners Dave Tepper and Nicole Tepper. The group started at Ohio State with Stroud, went to Alabama for Young, traveled to Kentucky for Will Levis, and took a short break at the owners' meetings before heading down to Gainesville for Florida quarterback Anthony Richardson. Each visit entailed a steak dinner with the prospect, a meeting with the quarterbacks' head coaches, and a workout at their respective pro days.
Although the evaluation appears to be a group project of sorts, Fitterer asserts that each staffer is holding their cards close to the vest. He wants each of them to come to their own conclusions with no biases and, a week or so before the fateful date later this month, they will get together to conclude the process of making a decision.
While the general perception of their draft board hasn't really changed, Fitterer provided some analyses of the first three quarterbacks they saw. He claimed Levis "had the strongest arm of the group." He praised Stroud's fluidity and was pleasantly surprised by Young, saying that the diminutive passer "had a little bit better arm than (they) thought," in terms of both strength and accuracy. He praised Young's ability to adapt to his size, asserting that a lifetime of football at that size has contributed to an effective accommodation and compensation.
Despite all the evaluations and field trips, when Person put together a seven-round mock draft for the team yesterday, Stroud remained the pick. Person was seemingly tempted to rock the boat and make the swap for Young, amid buzz he had heard at the owners' meetings, but regardless, Stroud appears to remain the guy. Not only does his accuracy rival that of Young's, but Stroud has a more ideal frame than Young, which seems to be attractive to the organization. Stroud's size contributes to his strength and durability but doesn't hinder his fluidity or athleticism out of the pocket.
The Panthers are trying to convince the world that they haven't already made up their minds, and they're spending a lot of money to do it. Overall, the consensus hasn't changed. Most in league circles continue to believe that Stroud's name will be the first one called on April 27.
Follow @PFRumors