The Texans have officially named C.J. Stroud their starting quarterback. Head coach DeMeco Ryans made the announcement following Houston's preseason finale against the Saints last night.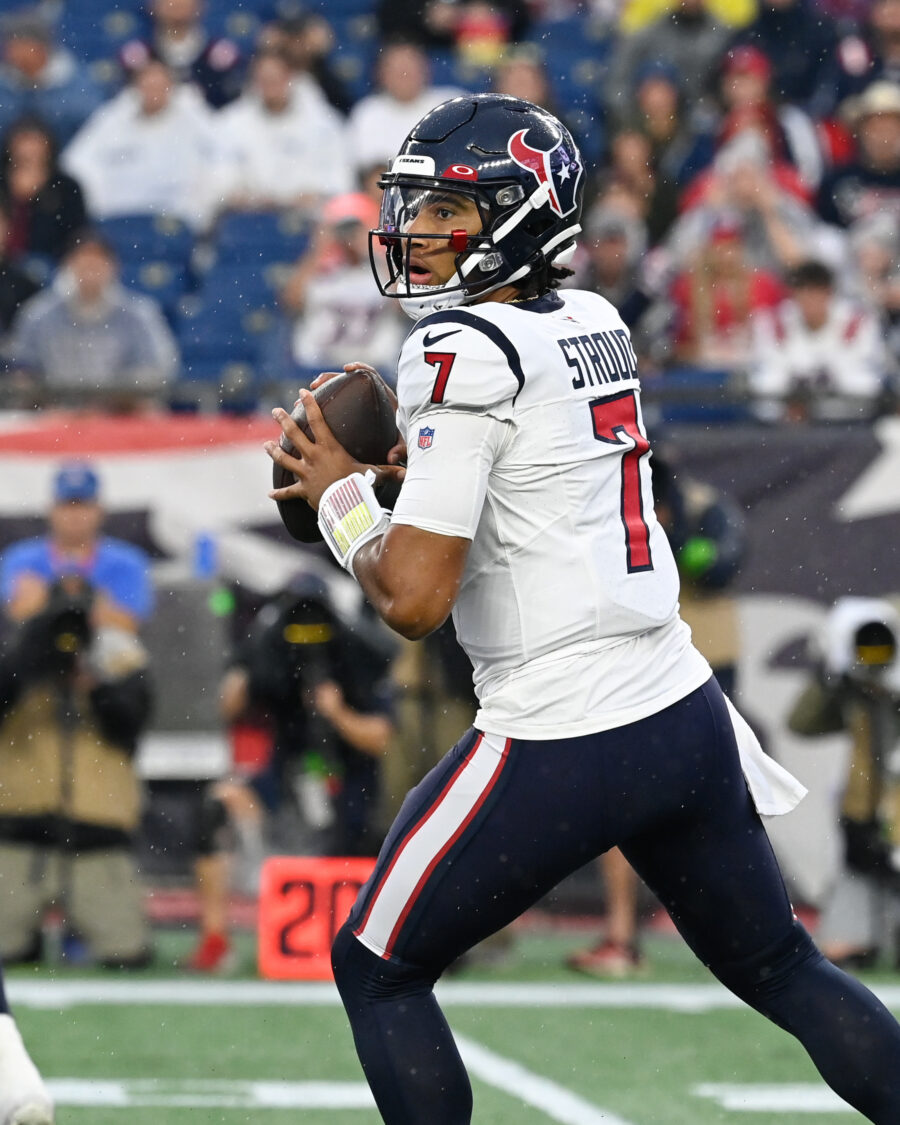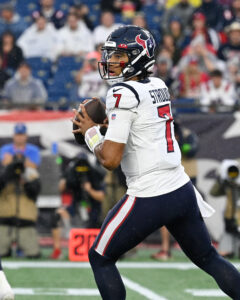 The anointment of Stroud was largely a foregone conclusion ever since the Texans made him the No. 2 overall pick of this year's draft. While the other two clubs that selected QBs in the first round of the draft, the Panthers and Colts, announced their rookie passers as their starting signal-callers some time ago, Ryans clearly wanted to wait until the end of the preseason slate and create some semblance of competition between Stroud and incumbent Davis Mills.
Mills, a 2021 third-rounder, showed some promise in his rookie season but regressed in a big way last year, posting a poor 78.8 quarterback rating and leading the league in interceptions (15). Although the Texans generally suffered from a lack of talent across the roster, it became increasingly clear that Mills was not going to be the team's franchise QB.
As has been discussed a great deal, Mills threw a touchdown pass to Texans TE Jordan Akins on a fourth-and-20 play in the waning moments of the last game of the 2022 regular season. Mills then hit Akins for a two-point conversion, which gave Houston a 32-31 win over the Colts in what was a meaningless bout for both teams from a postseason perspective. However, the victory dropped the Texans from the No. 1 spot in the draft to No. 2, thereby taking them out of contention for Bryce Young, the quarterback that they reportedly preferred. Young was ultimately selected by the Panthers, who engineered a trade-up with the Bears to acquire him.
After Young came off the board, there was plenty of chatter that Houston would take the top defender in the draft with the No. 2 pick and wait until it was back on the clock with the No. 12 overall selection to take a quarterback, if it took one at all in the first round. By that time, Stroud likely would have been long gone.
As it turned out, of course, the Texans did take Stroud, and then they executed their own trade-up from the No. 12 spot to No. 3 to select Alabama linebacker Will Anderson Jr. So they were able to land their preferred defender and their second-favorite quarterback, and we will soon begin to find out whether the dominos that began to fall with the fateful Mills-Akins touchdown connection will push Houston into a new era of competitiveness.
Stroud spent three years at Ohio State, serving as the starter for the past two seasons. He put together a highly productive campaign in 2021 with 4,435 passing yards and 44 touchdown throws coupled with a 72% completion percentage. After wideouts Garrett Wilson and Chris Olave departed for the NFL, Stroud's 2022 stats regressed a bit, but he still performed well enough to become a Heisman finalist and cement his status as one of the top passers in the 2023 class.
In his first preseason game against the Patriots, Stroud struggled against New England's pass rush. He completed two of four passes for 13 yards, threw an interception, and took a 15-yard sack. He showed some improvement in the second preseason contest against the Dolphins, completing seven of 12 passes for 60 yards, and in last night's finale against New Orleans, he completed two of four throws, including the first TD pass of his career.
"I thought [Stroud] did a really good job tonight, and continued to progress," Ryans said (h/t Grant Gordon of NFL.com). "Had a good week last week against Miami, and to come back out this week, the ball placement was very nice."
As Stroud is known more for his pocket presence than his athletic abilities, the ball placement that Ryans referenced and general polish as a passer is what the young QB will need to be successful at the professional level.
"I'm still going to work like the way I've been working, even more now," Stroud said. "I'm blessed to be a starter so young in this league, which isn't the easiest thing to do, but I know my coaches have faith and trust in me, and I'll go out there and try to do my best."
Stroud's regular season debut will come against the Ravens in Baltimore on September 10.