Trade rumors have come up regarding both of the Texans' reserve quarterbacks. Davis Mills emerged as a potential exit candidate this offseason, following the Case Keenum signing. With Mills still with the team, Keenum has also come up.
The Patriots pursued Keenum late this summer, a move that would have reunited the ex-Texans UDFA and returning Pats OC Bill O'Brien. But the AFC East team soon went with Matt Corral via waivers. That partnership proved fleeting; Corral is already off the team, and Will Grier joins Bailey Zappe as a Mac Jones backup.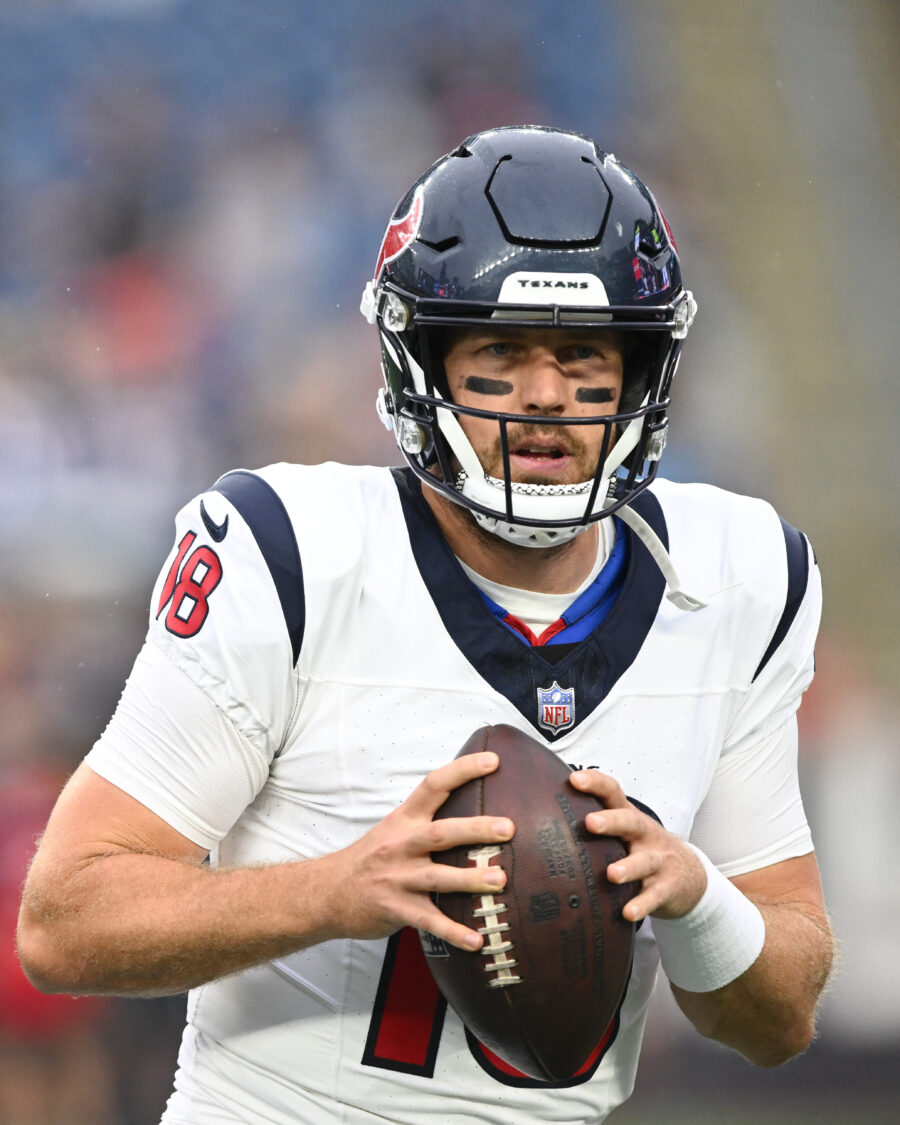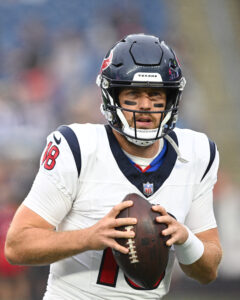 It is not known if New England made an offer, but Houston would prefer to keep the veteran backup. The Texans have informed teams they like Keenum as a C.J. Stroud mentor, per SI.com's Albert Breer. Keenum's mentorship of Stroud has pleased the Texans to the point they want to have him around throughout the Ohio State product's rookie season.
A University of Houston alum who caught on with the Texans in 2013, Keenum started 10 games for the team over the next two seasons. He then embarked on one of this NFL period's most noteworthy journeyman careers, venturing to St. Louis, Los Angeles, Minneapolis, Denver, Washington, Cleveland and Buffalo. The 64 career starts would make Keenum an attractive emergency option for a team in need. The Jets represent a logical suitor, but they have only contacted Colt McCoy and the recently retired Chad Henne in the wake of Aaron Rodgers' Achilles tear.
The Texans gave Keenum a two-year, $6.25MM deal early in the legal tampering period. Keenum's $4MM guarantee figure did not top the likes of Andy Dalton, Jacoby Brissett or Marcus Mariota for QB2 guarantees this offseason, but it did check in above Sam Darnold, Gardner Minshew, Cooper Rush and Teddy Bridgewater. Since Keenum was benched in Washington in 2019, he has primarily operated as a backup. He won both his starts with the Browns (in 2021) and has been a sought-after reserve since his midcareer starter run ceased.
Houston holding both Keenum and Mills (26 starts from 2021-22) does provide a bit of an opportunity for the rebuilding team ahead of the Oct. 31 trade deadline, as many other clubs cannot match the Texans' backup surplus. Trade inquiries indeed came in just after teams cut their rosters to 53. This will be a team to watch as a potential seller, but for now, the 11th-year vet and 2021 third-round pick sit behind Stroud.
Follow @PFRumors