All-Decade-teamers Adrian Peterson and Chris Harris rebounded from late-season ACL tears by Week 1 en route to All-Pro honors. More recently, Seahawks linebacker Jordyn Brooks made his way back from a New Year's Day tear to start in Week 1. But these major knee are different, producing asymmetrical recovery timelines. Kyler Murray is now more than nine months removed from his ACL tear, but the Cardinals are proceeding cautiously with their starting quarterback.
Murray resides on Arizona's reserve/PUP list, keeping him out until at least Week 5. The Pro Bowl passer pointed to a near-future return in a Tik Tok message this week, offering "soon" to close a series of captions describing his recovery effort. Though, Jonathan Gannon is stopping short of declaring him as a surefire candidate to come back when first eligible.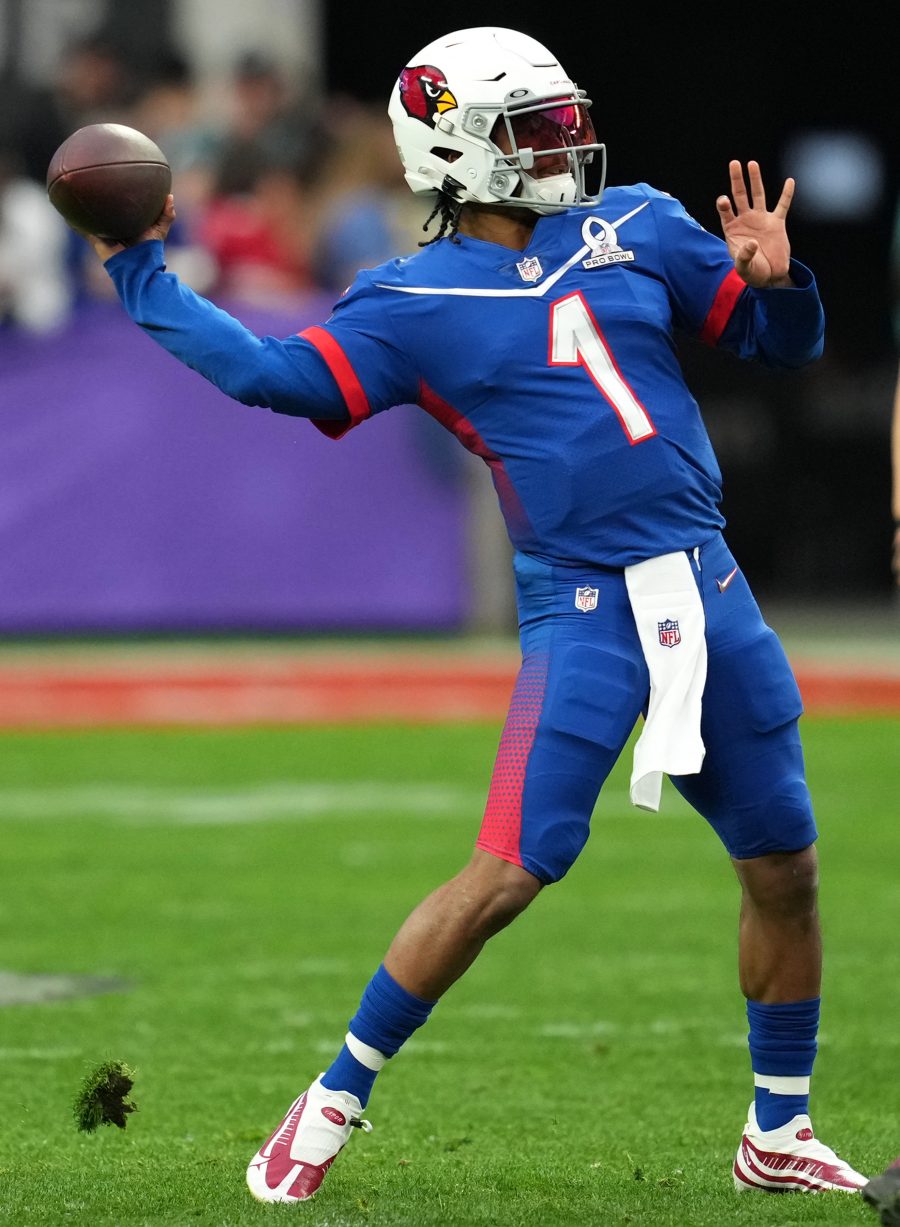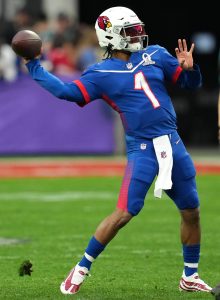 "He's doing well. We know the timetable of when he can return to play, but that doesn't mean he will return to play and open his window then," Gannon said, via AZCardinals.com's Darren Urban. "We'll get him going when he is physically and mentally ready to play and knowing it will take some time and some weeks of practice to get comfortable with what he is doing. I'm not in a hurry with that. I'd love to have him out there; he's itching to be back. But we'll take that one day at a time."
At the offseason's outset, a timetable in which Murray did not come back until around the midseason point surfaced. Michael Bidwill then said he expected the franchise QB to make an early-season return. It seems like the former timeline will be how this plays out. Murray, 26, can return to practice in Week 3; it is unclear if the Cardinals will take that step just yet.
Gannon has consistently praised Murray and in February indicated he would not have taken Arizona's HC job without the presence of the former No. 1 overall pick. Bidwill also included Murray in the decision-making process that produced Gannon as Kliff Kingsbury's replacement. As the season began with Josh Dobbs as the Cardinals' starter, Gannon doubled down on his commitment to Murray.
The Cardinals had been expected to go with Colt McCoy as their Week 1 starter, but the team released the 37-year-old QB just before the season. Dobbs taking the snaps represented a surprise, considering he was with the Browns until a late-August trade reunited him with OC Drew Petzing, Cleveland's former QBs coach. Mock drafts that lead off with the Cardinals drafting 2022 Heisman winner Caleb Williams continue to surface, and this has remained a talking point as the franchise crafts a rebuild. Murray's presence would interfere with this purported plan, and a potential comeback around the midseason point would certainly give the Cardinals a better chance to win consistently.
For now, Murray remains in place as a rehabbing franchise centerpiece. An awkward departure storyline — barely a year after the organization gave Murray a five-year, $230.5MM extension — could heat up if the Cardinals have one of the NFL's worst records around midseason, and Gannon's latest comments do not make it look like Murray will be on the field in Week 5.
Follow @PFRumors