It has long been expected that the Bears would part with the top pick in this year's draft. They have reportedly done so, shipping the No. 1 selection to the Panthers for a package including multiple first-rounders (Twitter link via NFL Network's Ian Rapoport).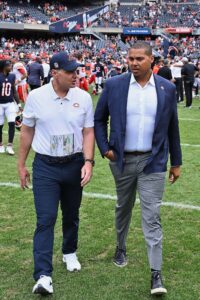 The full compensation coming Chicago's way, per ESPN's Adam Schefter (on Twitter) is as follows: picks No. 9 and 61 in 2023, the Panthers' first-round pick in 2024, their second-rounder in 2025 and receiver D.J. Moore. That will make this deal a franchise-altering one for both parties, as the Bears acquire substantial draft capital along with a proven No. 1 wideout, while the Panthers will have a prime opportunity to land a long-term option at the quarterback position.
Bears GM Ryan Poles has been consistent in his praise of quarterback Justin Fields, leaving the door wide open to a move down the board. He said upon learning that Chicago had the top selection (rather than the QB-needy Texans, who will pick second) that he would need to be "blown away" by this year's class of passers to consider staying at No. 1 and replacing Fields. The latter took a step forward in terms of production, particularly on the ground, in 2022, but questions remain about his potential as a passer. The Bears are clearly staying true to their commitment to him in 2023 and beyond.
Only twice in the 21st century has the top selection been traded, and a No. 1 pick has never been dealt in the month of March. Poles recently hinted at that being a possibility, and it has now come to fruition. Rapoport adds that part of the reason this blockbuster is taking place now is the Bears' desire to land Moore prior to free agency opening next week (Twitter link).
The 2018 first-rounder immediately established himself as a focal point of the Panthers' passing attack, recording three consecutive seasons of 1,100+ receiving yards from 2019-21. He has been targeted at least 118 times in all but his rookie campaign, and scored 21 touchdowns across his five seasons in the league (including a career-high seven in 2022). Moore, 25, is under contract through 2025 with scheduled cap hits of over $20MM in each of the next three years.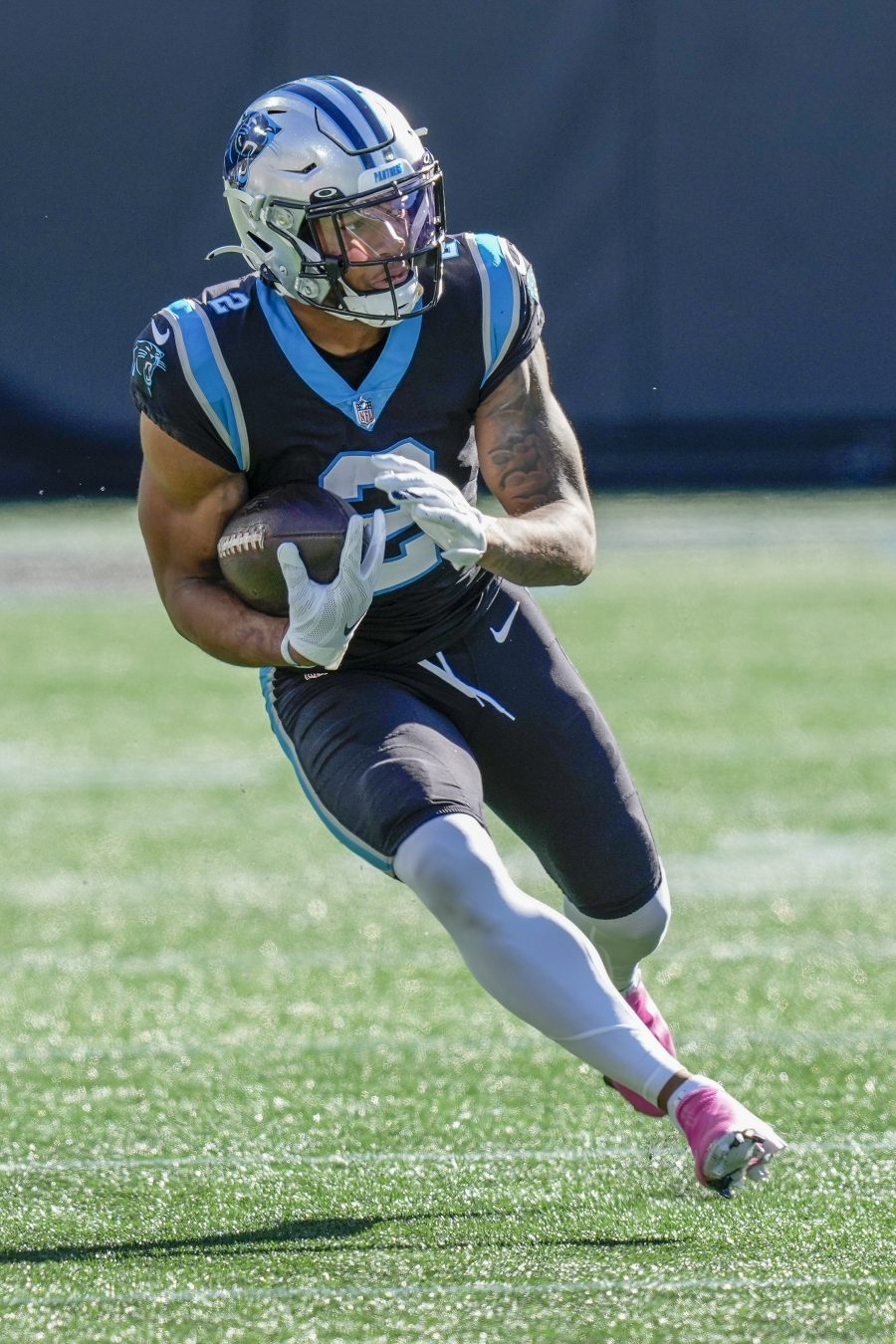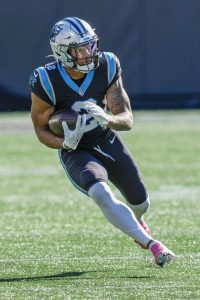 The Maryland alum's base salaries (ranging from $14.85MM to $19.965MM) could turn out to be money well spent for the Bears, a team which has been in dire need of a true impact-making wideout to unlock Fields' potential. They traded for N'Keal Harry and Chase Claypool from the Patriots and Steelers, respectively, in 2022, though neither young pass-catcher was able to put up significant numbers in their time in the Windy City. Moore will slot atop the WR depth chart and increase expectations dramatically for Fields and Co. in his third NFL season.
The Panthers were one of many teams thought to be in the market for a significant addition at the quarterback position this offseason. The draft has long been considered their preferred route to find a legitimate Cam Newton successor; this deal will give them that opportunity. Rather than jockeying with teams like the Texans, Raiders and Colts in the top-10, Carolina will jump to the front of the line and have their pick of the lot amongst the 2023 QB class.
Alabama's Bryce Young is generally regarded as the top signal-caller available this year. The 2021 Heisman winner has drawn plenty of questions about his frame and build with respect to withstanding NFL contact, but his production across the past two seasons makes him an appealing prospect. Young was at the Combine for measurements, but did not take part in drills, unlike other high-end signal callers C.J. Stroud, Will Levis and Anthony Richardson.
The Panthers' preference amongst those four options will go a long way in determining the future of their franchise. Meanwhile, it will be worth monitoring how this shake-up affects other teams in need of drafting a quarterback who are now no longer in the running to trade up to No. 1. The Bears now have even more draft capital than they did before today, and a top-10 pick should still allow them to secure an impact player for the foreseeable future. That, coupled with their league-leading cap space, will allow them to be highly aggressive this offseason.
Follow @PFRumors