The last time the Panthers held the No. 1 overall pick, little doubt existed about the franchise's direction. The consensus top quarterback in the 2011 draft, Cam Newton served as Carolina's quarterback for nearly a decade. Three weeks ahead of this year's draft, the team — despite trading up eight spots for the top pick — may not have a decision yet.
Although the Panthers' pendulum is swinging toward C.J. Stroud, Peter King of NBC Sports reports Bryce Young has several key supporters in the building. New QBs coach Josh McCown looks to be one of them. ESPN's Mel Kiper Jr. and Todd McShay each mock the Ohio State passer to Carolina at 1, but ESPN and NFL.com rank the former Alabama superstar as the draft's best prospect. Stroud sits second on ESPN.com's big board and seventh on Daniel Jeremiah's.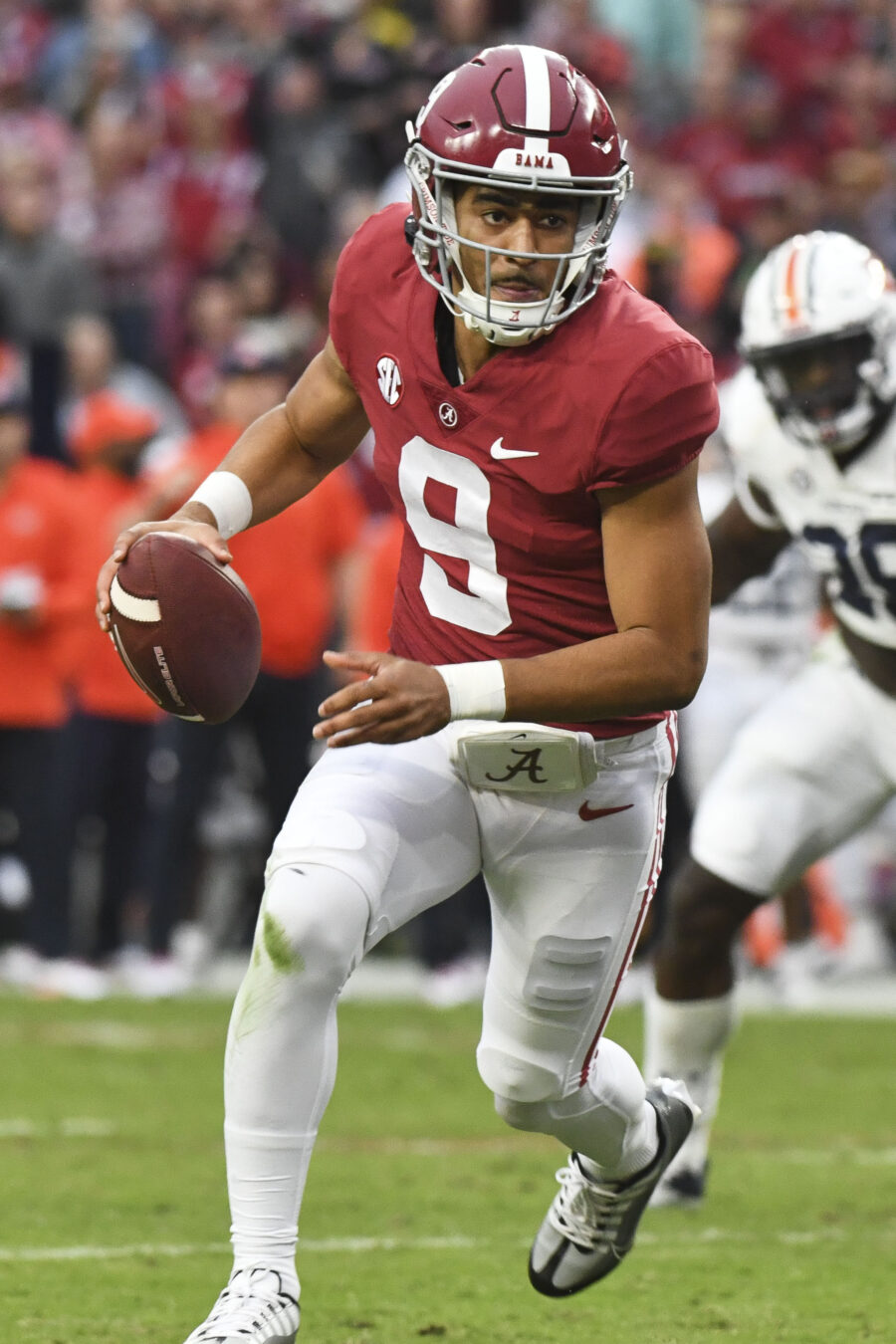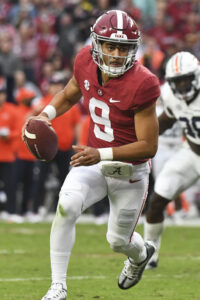 Frank Reich and GM Scott Fitterer have included many staffers in this process, bringing more than 10 to prospects' pro days. Reich has wanted the staff to draw their own conclusions before the franchise decides how to proceed. While Reich said Young's height will not be a key factor, King adds it likely is an issue for Carolina's first-year HC. A longtime friend of Reich's informed King he would be surprised if the Panthers took the 5-foot-10 Young. Stroud brings a prototypical QB frame to the equation, standing 6-3 and weighing 214 pounds. Young's weight has generated scrutiny as well. After bulking up to 204 pounds at the Combine, Young did not weigh in at his pro day.
Reich will be unlikely to throw his weight around and overrule a consensus, per King, should he not agree with the prevailing staff opinion. This could lead to a scenario in which the new coach is outvoted. But the veteran leader does hold Young in high regard, opening the door to the coach being OK with either QB. When revisiting Reich's Colts tenure, it would be strange to see him stand down if enough Panthers staffers back the QB he ranks second. Reich's Indianapolis setup looked like a premier foundation in 2019, but Andrew Luck's retirement led to it unraveling. The Colts' inability to find a Luck replacement led to Reich's midseason firing last year. And the Panthers obviously sent the Bears plenty to pry away the No. 1 pick.
It might end up that the HC views Stroud as a safer bet compared to a 5-10 QB that did not rush for 200 yards in a college season. But Young's production-athleticism combination still intrigues. He will attempt to follow the likes of Drew Brees, Russell Wilson and Kyler Murray to the Pro Bowl level despite pre-draft height concerns.
The Panthers going with Stroud would put the Texans to a decision. Long mocked to take Young at 2, Houston will need to decide if he is worth the investment. The Texans going with a safer pick, in ex-Young Crimson Tide teammate Will Anderson Jr., and tabling their QB choice should not be ruled out. Young making it to No. 3 on the board would create a fascinating draft sequence, with teams previously linked to higher-variance options like Anthony Richardson or Will Levis potentially prepared to send the Cardinals big offers to move up for Young. The Colts (No. 4) are working out Young this week; the Raiders (No. 7) are hosting the 2021 Heisman winner today. The Titans have also been linked to moving up to No. 3 for a passer.