NOVEMBER 15: Brown's initial run as Panthers play-caller will stop after three games. Reich will indeed take back the play-calling reins, he revealed Wednesday. Reich, who called plays throughout his Colts HC tenure, said early this offseason he saw Brown as a future play-caller. The Panthers picked up their first win with Brown calling the shots, though after topping 20 points in three of its first six games, the team has not exceeded 15 over the past three.
While Reich said (via Person and ESPN's Adam Schefter) this will still be a collaborative process and that it will not impact Brown's standing with the team, the quick turnaround certainly qualifies as an interesting development for the 1-8 team. Although the Panthers are in a clear rebuild, this season is obviously pivotal to Young's long-term growth. Through that lens, Reich's experience calling plays is rather important.
NOVEMBER 14: Frank Reich made it clear before his debut season as Panthers head coach that he would begin the year as the team's play-caller, but that offensive coordinator Thomas Brown would be handed the reins at some point. A switch was made one month ago, but a quick change in course may be coming soon.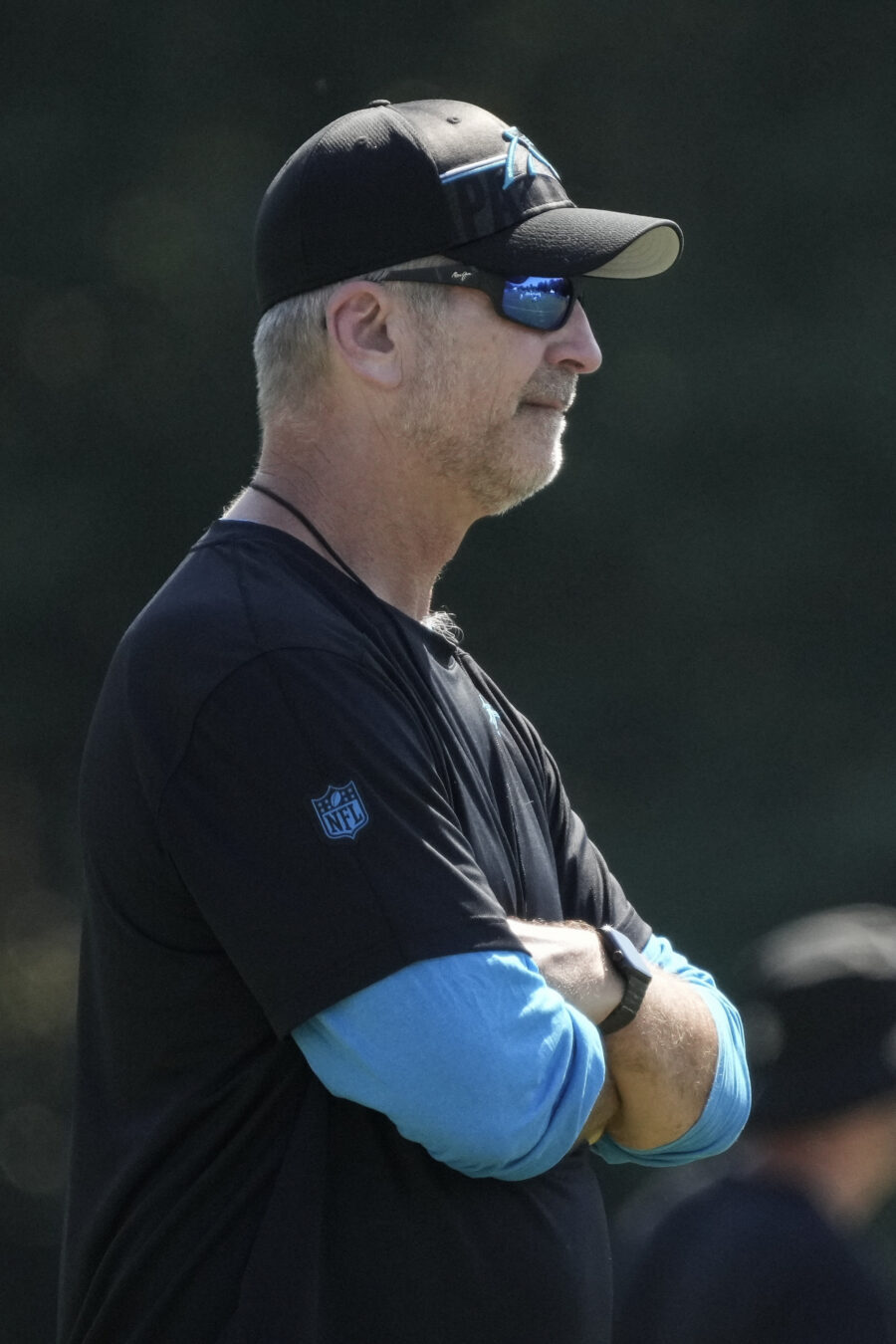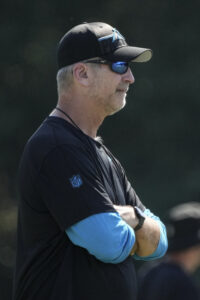 With Carolina struggling to produce on offense early in rookie quarterback Bryce Young's career, Reich chose the bye week as the time to delegate to Brown. The latter had never called plays at the NFL level, but his time with the Rams earned him a reputation as one of the league's top young offensive minds. Brown's three games in charge have not gone as planned, however, with the Panthers managing just two offensive touchdowns.
When speaking publicly in the wake of Carolina's Thursday night loss to the Bears, Reich has on multiple occasions declined to confirm that Brown will remain the team's play-caller. He has indicated, though, via Joe Person of The Athletic, that personnel changes are being considered on offense (subscription required). It remains to be seen what that will entail, but pressure is believed to be mounting for improvements to be made by Reich and Co. before the end of the campaign.
Panthers owner David Tepper has reportedly grown frustrated with the lack of progress shown by Young and a unit which has struggled both on the ground and through the air. Carolina ranks near the bottom of the league in a number of offensive categories, including 29th in both points (17) and yards (305) per game. A lack of week-to-week improvement shown during Brown's (very brief) period at the helm could lead Reich to take back play-calling duties at some point in the near future, a move which would give the team a more experienced voice guiding the unit.
"However we've done the play-calling – whoever's been doing the play-calling – we haven't performed as an offense. So let me just make that point clear, first of all, Reich said. "As I look toward, now, the last half of the season, what's the best dynamic and why? Any decision that's ultimately made is just gonna be based on that one pure factor. So that's how we'll approach it."
The 1-8 Panthers do not own their first-round pick in 2024 due to last year's trade which landed them Young. With no incentive to continue their poor first half of the campaign, it will be interesting to see what changes are made down the stretch, and how the offense responds to them.
Follow @PFRumors