In the wake of a sixth straight loss to open the season, the Panthers will have a new voice leading the offense on the sidelines. Head coach Frank Reich has ceded play-calling duties to offensive coordinator Thomas Brown, Tom Pelissero of NFL Network tweets.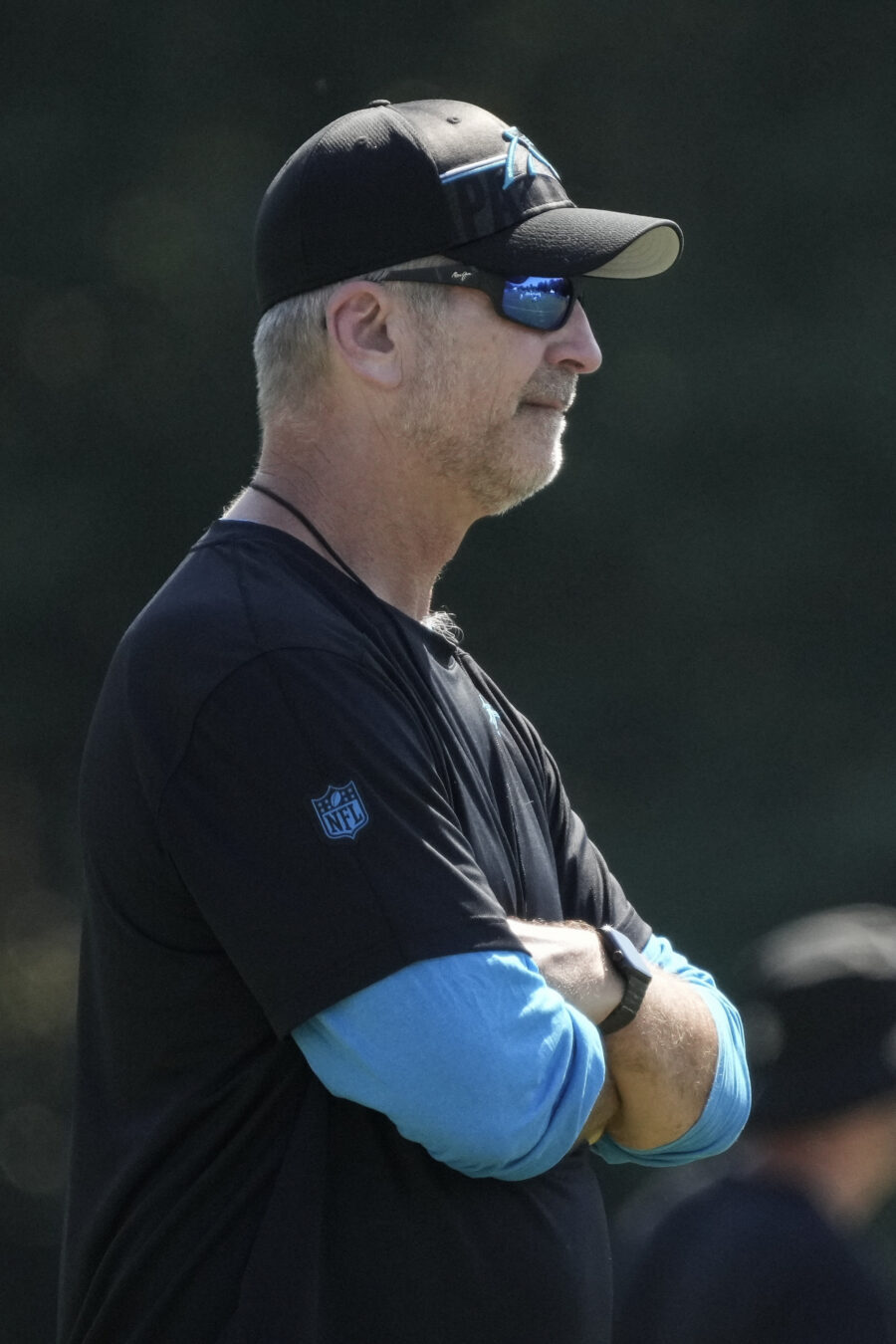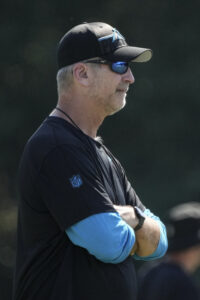 Reich took charge of guiding Carolina's offense when he was hired as head coach, a move which led to optimism about the team's ability to find long-term success on that side of the ball with rookie quarterback Bryce Young and Co. He made it clear on several occasions, however, that he would hand over play-calling duties at some point in the not-too distant future with a well-respected assistant in the form of Brown in place. With Carolina now on the bye week, that time as come.
A report from yesterday indicated Reich would carry on with the current arrangement for the time being, but Week 6 produced another underwhelming performance on offense. The Panthers managed just 188 yards through the air and went a combined 5-for-19 on third and fourth down in a 21-point loss to the Dolphins. Conversations within the organization had led to questions about the team's ongoing struggles putting up points, something which foreshadowed today's move. However, Reich confirmed on Monday that this decision was his, not one imposed from the front office.
Brown, 37, has been named as one of the league's top up-and-coming offensive minds for a few years now. He spent nine years in the college ranks (including three as the University of Miami's OC) before joining Sean McVay's Rams staff in 2020. Brown served as a running backs, and, later, tight ends coach during his time in Los Angeles and he held the title of assistant head coach for his final two years there. His Panthers hire signaled the possibility of handling play-calling duties at the pro level for the first time, and he will now guide the team's offense moving forward.
Carolina currently sits 23rd in the league in both total and scoring offense, so the team has plenty of room for improvement after the bye. Brown will look to help Young, the top pick in April's draft, take a step forward from the generally underwhelming start in the NFL he has had so far. Doing so would likely get the team in the win column, and help the front office evaluate a unit which, with the notable exception of veteran wideout Adam Thielen, has not seen signficant production amongst its skill-position group.
A strong showing from Brown on the sidelines would also, of course, help his and Reich's standing in the organization and quell a perceived need from owner David Tepper to make personnel changes early in the franchise's latest chapter. Plenty of attention will be on Brown as he looks to prove the confidence placed in him to be well-founded.
Follow @PFRumors