Second-chance coaching hires have generated tremendous modern-era success. That coaching path is responsible for 12 of the 21st century's Super Bowl championships. Bruce Arians, Andy Reid, Gary Kubiak, Pete Carroll, Tom Coughlin and Tony Dungy join Bill Belichick in celebrating titles after being fired or, in Arians' case, retiring from their previous NFL HC positions.
Frank Reich will aspire to join that club, which also includes coaches from the 1990s (Dick Vermeil, Mike Shanahan). The recently fired Colts HC said Tuesday (via Fox 59's Mike Chappell) he wants to coach again.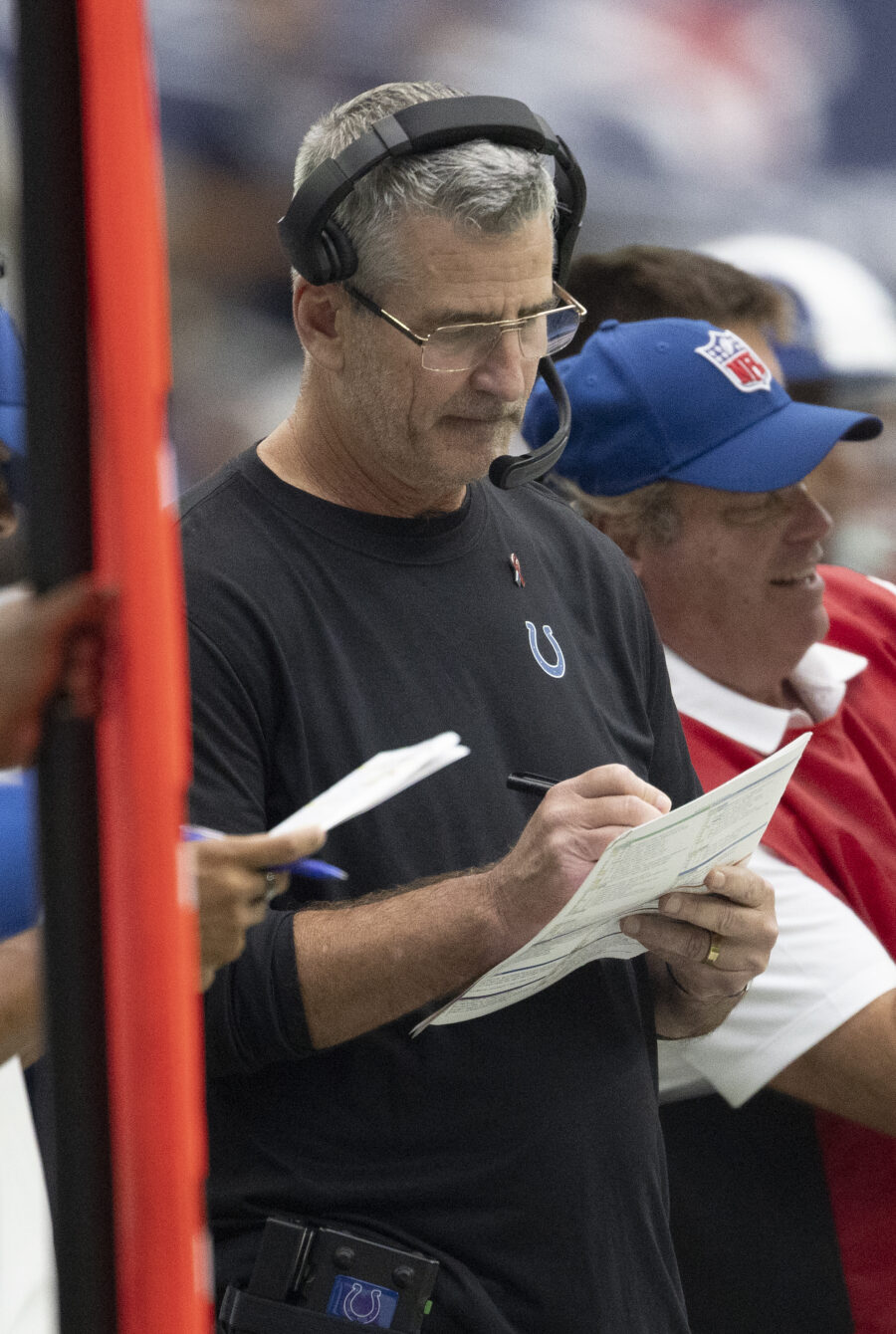 "I think you keep all your options open,'' Reich said. "Obviously, my desire is to be a head coach. I love the game. I love everything about the game, so you keep all of your options open."
Given Reich's work during his first four Colts seasons and his offensive coordinator role for a Super Bowl LII-winning Eagles team that notched three playoff upsets to claim a championship with a backup quarterback (Nick Foles), he figures to generate considerable interest. Although Reich will be 61 when the 2023 hiring period commences, it would be quite surprising if he was not interviewed come January. Reich is 40-33-1 as a head coach. He reeled off three winning seasons during his Indy tenure, doing so despite Andrew Luck's 2019 retirement setting the franchise back.
While Jim Irsay insisted the Colts jettison Carson Wentz, the scrutinized passer ranked in the top 10 in QBR during his Colts season. The Wentz trade and his late-season descent, however, almost certainly put the wheels in motion for Reich's ouster. Leading the Colts to an 11-5 playoff season, Philip Rivers fared better under Reich than he had during a 20-INT 2019 season. Both the Rivers- and Wentz-led Colts offenses ranked in the top 10 in scoring. Reich's Matt Ryan– and Sam Ehlinger-led attack has not; Indianapolis enters the Jeff Saturday stretch in last offensively. Parks Frazier, who joined Reich as his personal assistant in 2018, is now set to call Indy's plays.
After hiring Matt Rhule from the college ranks, the Panthers are believed to be seeking a more experienced NFL leader. If the Broncos do decide to make Nathaniel Hackett a one-and-done, they would likely be interested in seeing if Reich and Russell Wilson were a fit. The Cardinals extended Kliff Kingsbury through 2027, but the ex-college coach's fourth season has not gone well. Reich was a Cardinals assistant in 2012.
With 10 teams having hired coaches this year, fewer openings will exist in 2023. Sean Payton's status could also impact Reich. But Reich connections will presumably take place in the coming weeks and months.
Follow @PFRumors