When Russell Wilson's agent named Chicago as an acceptable trade destination in 2021, the Bears sprang into action. They made what was labeled at the time as a "very aggressive" offer for the perennial Pro Bowler. More details on that proposal have since emerged.
Then-Bears GM Ryan Pace is believed to have offered three first-rounders, a third and veteran players for Wilson in March 2021, Patrick Finley of the Chicago Sun-Times reports. At the time, Wilson had listed the Bears, Cowboys, Saints and Raiders as teams for whom he would be willing to waive his no-trade clause. While the Broncos were subsequently added to his list, they were not part of the original group.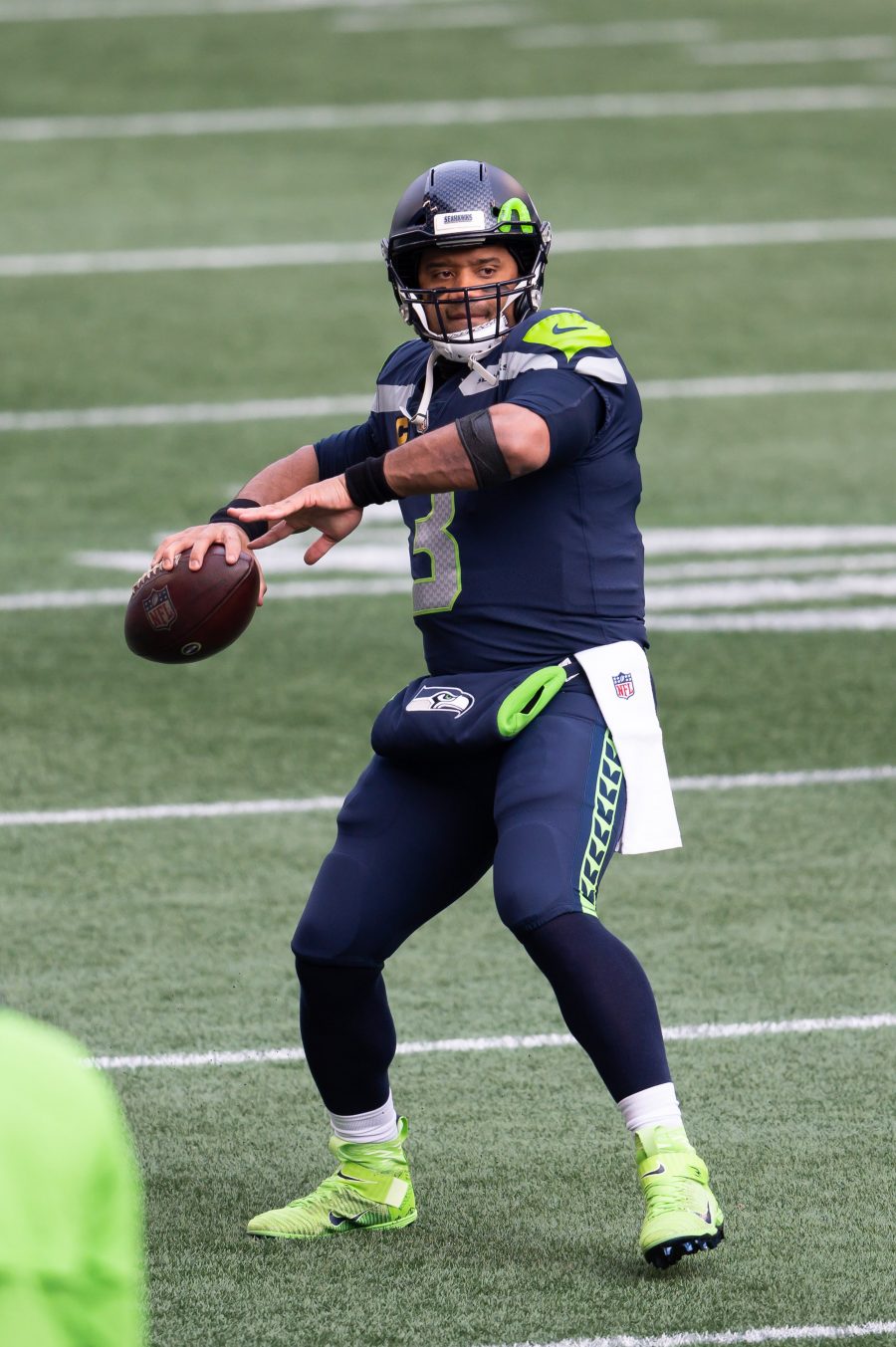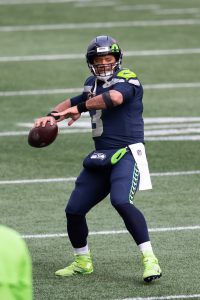 At this point, the Seahawks were not prepared to trade their franchise quarterback. John Schneider took the offer to Pete Carroll, who determined he did not want to trade Wilson, Finley adds. It is not known which players the Bears were prepared to deal away in 2021, which ended up being Pace's final year on the job in Chicago.
This was one of the original Wilson what-ifs. The Commanders offered three firsts for Wilson in 2022, beating the Broncos in terms of Round 1 choices included, but he would not waive his no-trade clause for Washington. The Eagles and Browns also pursued the potential Hall of Famer in 2022, but Wilson determined Denver would be the best fit.
The Seahawks turned down the offer in March 2021, leading the Bears to the draft. Pace initially sent the terms to Schneider at Trey Lance's pro day in Fargo. A month later, the Bears then vaulted up to No. 11, (via the Giants) to nab Justin Fields. While the Fields-Bears fit has proven rocky, the Ohio State product's run-game brilliance in 2022 notwithstanding, Chicago did not have to give up what it would have cost to pry Wilson from Seattle.
A year after this offer did not move the needle for the Seahawks, they engaged the Broncos on a swap that came to pass in March 2022. The Seahawks then received a stunning season from three-year Wilson backup Geno Smith and have him signed to a team-friendly deal, which becomes a pay-as-you-go accord following this season.
The Bears, of course, signed off on a similar trade in 2009. They sent the Broncos two first-rounders, a third and Kyle Orton for Jay Cutler in April 2009, with that swap coming weeks after a Cutler-Josh McDaniels feud developed. Cutler ended up setting franchise records for QB starts, passing yards and touchdowns but only piloted Chicago to one playoff berth in his eight-year run. The Bears have struggled to replace the strong-armed passer, who had arrived in Chicago ahead of his age-26 season. Mitch Trubisky bombed, and Fields enters Week 4's Broncos matchup with the NFL's lowest QBR.
Wilson has not lived up to the Broncos' investment, and the decision by management to authorize a five-year, $245MM extension — featuring $124MM fully guaranteed — before seeing how the trade acquisition fit with Nathaniel Hackett has hurt the organization. After the Hackett fit proved disastrous, Wilson has shown better form with Sean Payton. Of course, the Broncos join the Bears at 0-3, thanks largely to a suddenly leaky defense. Wilson, 34, will attempt to continue his progression in Payton's offense, but his long-term future in Denver is far from certain.