Two teams that wound up on Russell Wilson's list of acceptable destinations last year indeed pursued him in 2022. The Giants and Saints were among the teams to discuss the perennial Pro Bowl quarterback with the Seahawks, Brady Henderson of ESPN.com reports.
The Saints appear to have advanced further during this year's trade talks. Seattle, however, knew Denver had become Wilson's preference, so the team kept New Orleans in the mix to prompt an improved Broncos offer. It is unclear if the Broncos did so, as Wilson's no-trade clause could block a Saints move. The 11th-year veteran's initial destination list included New Orleans, along with Chicago, Dallas and Las Vegas. Of course, the Saints saw a rather notable change take place this year; Sean Payton walked away after 16 seasons. But Wilson became set on Denver this year.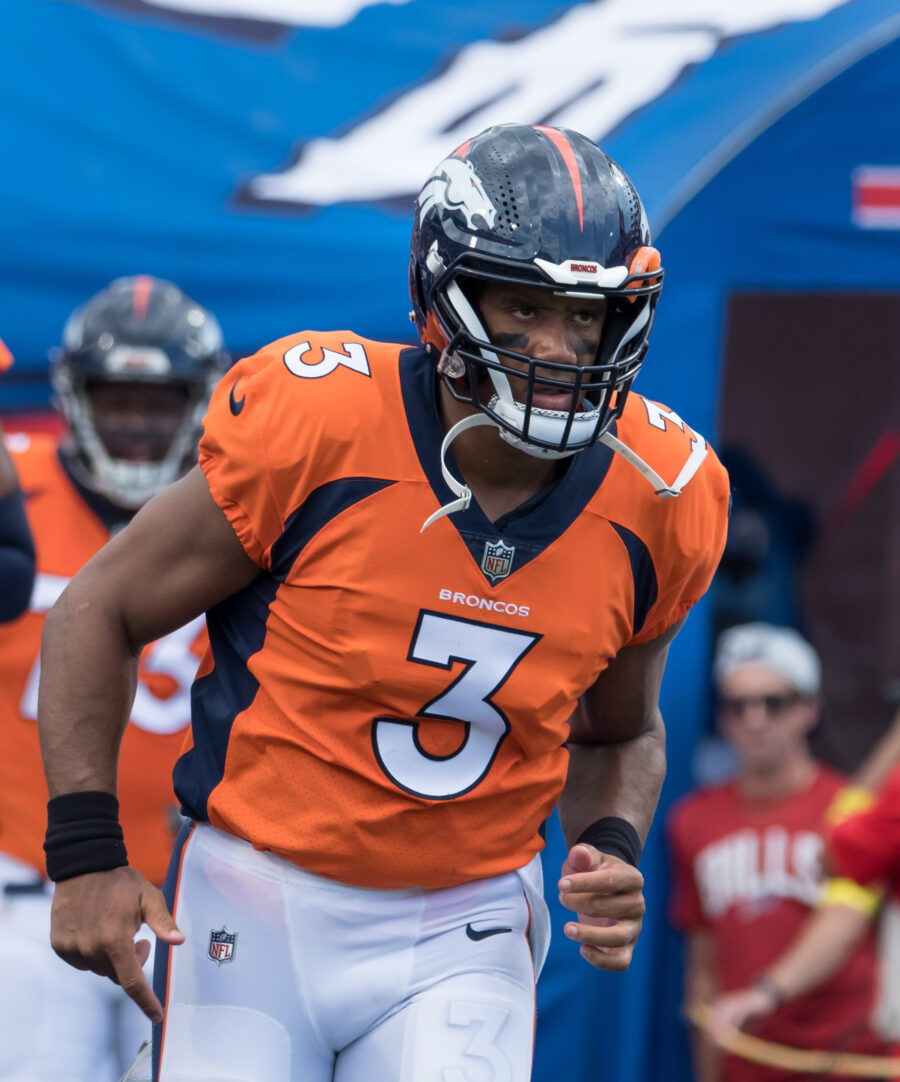 Seahawks GM John Schneider, who initiated trade talks with the Broncos by texting George Paton at the Senior Bowl, apologized to the non-Broncos teams whom he told Wilson was not available. The Broncos had also become the Seahawks' preferred trade partner, per Henderson, who writes in an expansive piece Schneider's interest in Drew Lock drove that effort. Lock, whom Schneider was fond of ahead of the 2019 draft, will begin the season as Geno Smith's backup.
New Orleans, which later became a Deshaun Watson finalist, pivoted back to Jameis Winston after the Browns' $230MM fully guaranteed offer changed Watson's mind on a Cleveland stay. The Giants, who joined the Broncos in emerging as an acceptable Wilson landing spot late last year, will give Daniel Jones a final chance. The Commanders, who offered three first-round picks and change for Wilson, also joined the Browns, Eagles and Panthers in a wide-ranging Wilson pursuit.
Much of the gradual decay in the Seahawks-Wilson relationship has come out, but Henderson offered one reason Seattle was OK moving on. Although this divorce might not have happened had Wilson and Pete Carroll not butted heads continually during the early 2020s, multiple Seahawks front office staffers believed Wilson was in decline.
The nine-time Pro Bowler's issues with the Seahawks ranged from Carroll's run-first philosophy to the team's offseason efforts — particularly along its offensive line — to fortify a contender, and the Broncos look to agree with Wilson that the Seahawks held him back. No team ran the ball more from 2012-21 than Seattle, and Henderson adds the Seahawks ranked 29th in designed pass-play rate over that time. The Seahawks, conversely, had come to view free agent O-linemen as overpaid commodities, per Henderson. During Wilson's time on expensive contracts, the team did acquire Duane Brown and Gabe Jackson via trade.
Wilson's 57.7 QBR ranks 11th in the NFL over the past 25 games, a stretch that began with a 2020 midseason dip following an explosive start. Wilson struggled after that hot, oft-labeled "Let Russ Cook" intro to the '20 season and did not play well in the weeks following his 2021 finger surgery. He did fare better to close the 2021 season, however. Anonymous executives tabbed Wilson eighth among quarterbacks in both The Athletic's annual quarterback tiers project and in an ESPN.com poll ranking each position. Although certain Seahawks coaches disagreed the 33-year-old passer was declining, the team moved on in March by picking up eight assets — including Lock, Shelby Harris, Noah Fant and two first-round picks — for the likely Hall of Fame-bound player.
Wilson has since signed a five-year, $245MM Broncos contract ($124MM fully guaranteed — second only to Watson's outlay) and will attempt to craft a memorable second act. The Seahawks, who were reluctant to go through a third round of Wilson extension talks or pay the new going rate to the talented QB, are likely to be connected to 2023 first-round passers. If the franchise does go that route, it would not need to discuss a quarterback extension for at least four years.