Through 11 weeks, this NFL season has not produced an MVP favorite. Oddsmakers have slotted a number of usual suspects as frontrunners, but the stretch run will be important to generating a lead candidate.
No non-quarterback has won this award since Adrian Peterson's 2,097-yard rushing season edged Peyton Manning's Broncos debut in 2012, though J.J. Watt did finish second in voting in 2014. A quarterback will be expected to claim the honors this season, but that player has not declared himself just yet.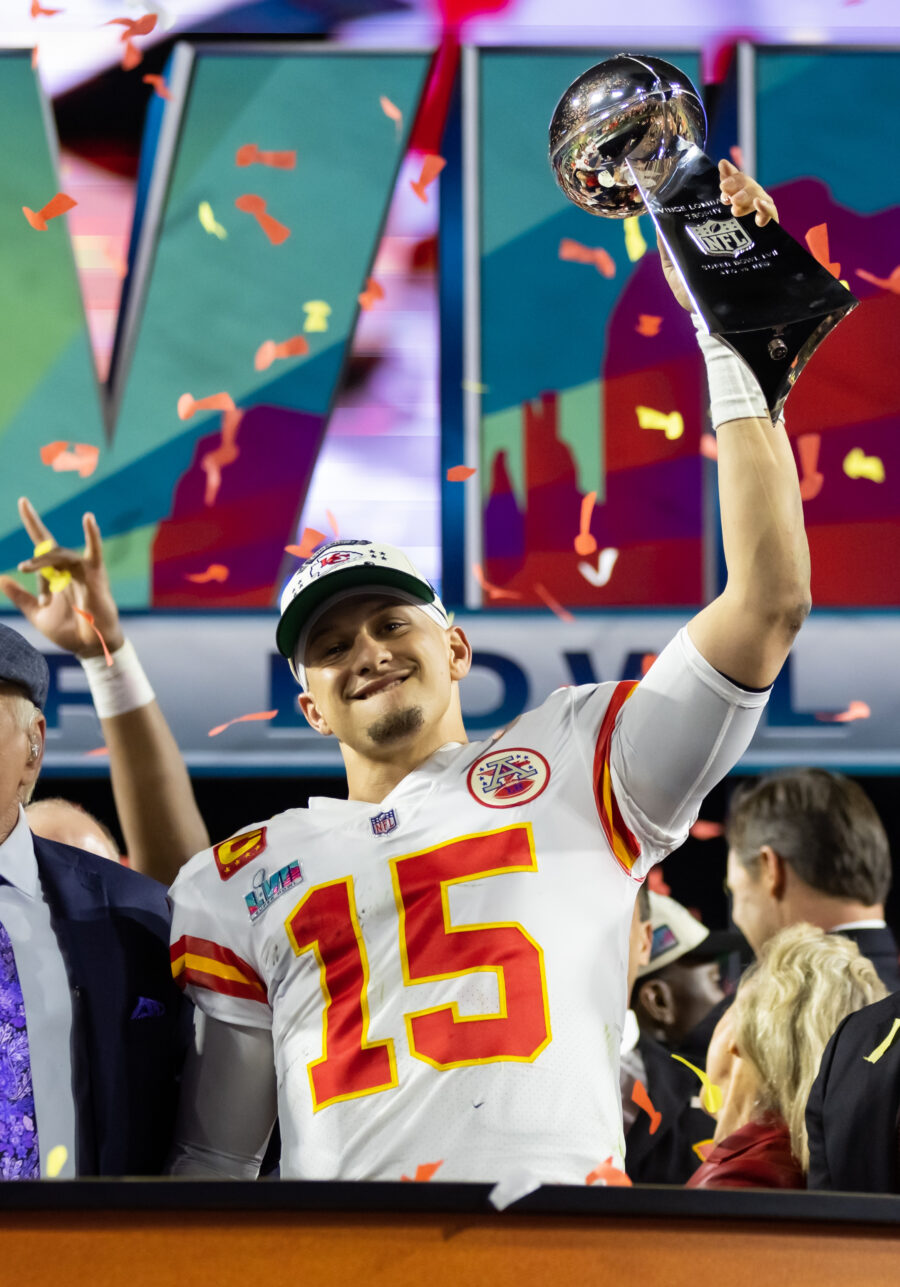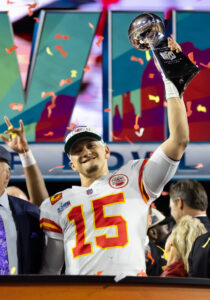 Two of the favorites faced off Monday night, with Jalen Hurts' Eagles besting the Chiefs in a Super Bowl LVII rematch. The Chiefs stifled Hurts for much of Philadelphia's 21-17 win, but the dual-threat passer came through late. He is also the quarterback on the NFL's only one-loss team. Hurts would have represented a strong MVP challenger to Patrick Mahomes last year, but a late-season shoulder injury led to the Chiefs superstar pulling away. QBR ranks the Super Bowl LVII QBs fifth and sixth, respectively, with Mahomes slipping to No. 5 after Kansas City's loss.
After Hurts' breakthrough 2022, the Eagles gave the fourth-year QB a then-record five-year, $255MM extension — one that set the market for Lamar Jackson, Justin Herbert and Joe Burrow. Hurts has accounted for 24 touchdowns — nine on the ground, as he makes a case as the most unstoppable short-yardage QB rusher in NFL history — and has upped his completion percentage (68.5) from 2022.
Mahomes responded to the Tyreek Hill trade by notching the first MVP-Super Bowl MVP since Kurt Warner in 1999, and the Chiefs updated his contract to fall in line with the market Hurts helped set. Kansas City, however, has seen its oft-questioned wide receiver setup play a big role in both its home losses this year. Mahomes ranks 20th in yards per attempt, at 6.9; he cleared eight in each of his two MVP campaigns. With Travis Kelce in his age-34 season, will the seventh-year QB be able to overcome a suspect receiver setup?
Brock Purdy is leading the NFL (by a wide margin, at 9.7) in yards per attempt. After a midseason slump, Purdy has put together two strong games. He accomplished the 49ers' first perfect passer rating in a game since 1989. Last year's Mr. Irrelevant has been a revelation for the 49ers, who have his seventh-round contract on the books through 2025. Purdy also leads the league in QBR, providing an efficient season while blessed with an elite skill-position corps. Although this skill group could end up working against Purdy, he would become the most unlikely MVP since Warner.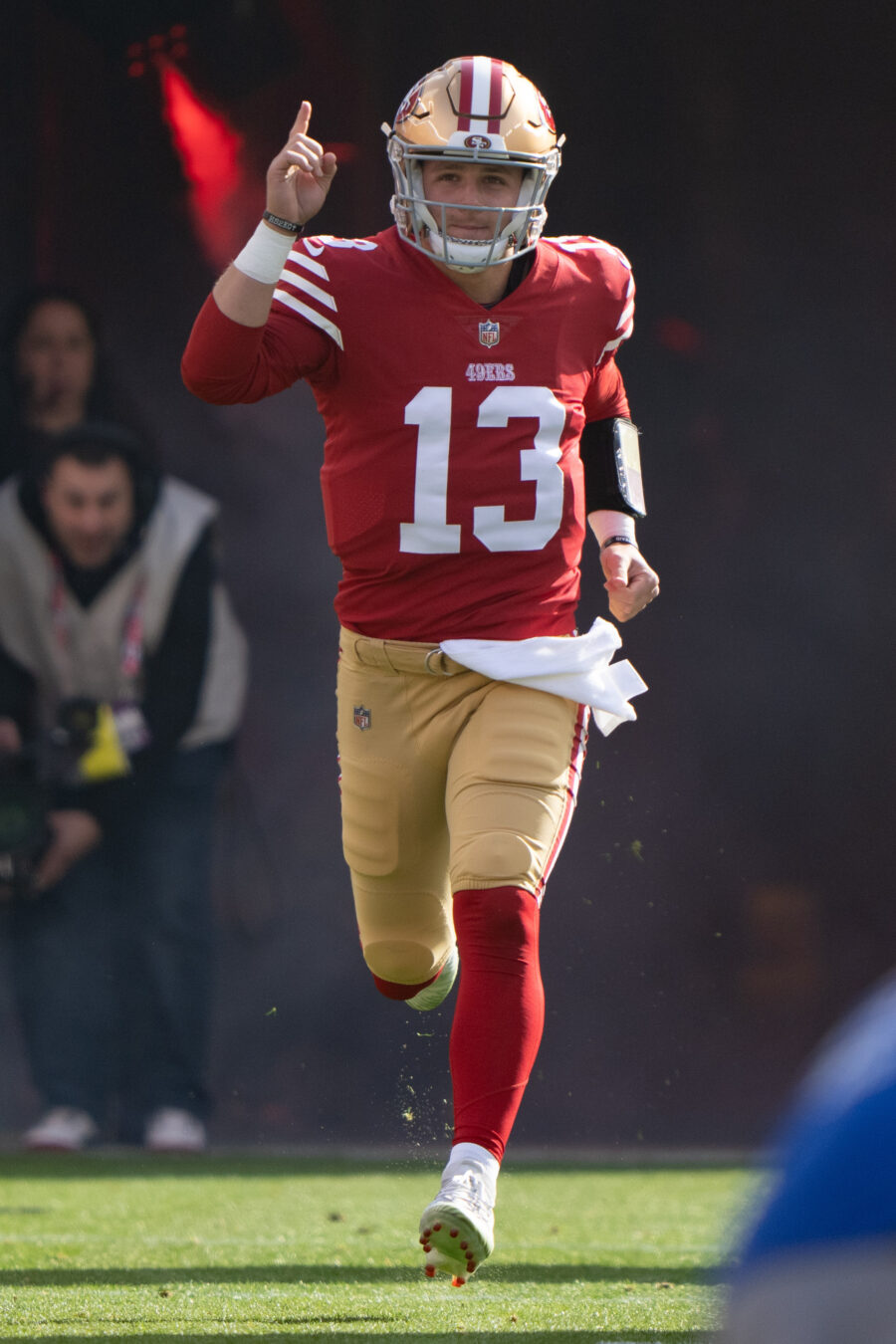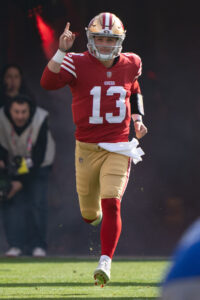 No. 2 in QBR, Dak Prescott has put together a strong stretch since the Cowboys endured a blowout loss in San Francisco. After four straight one-touchdown showings, the eighth-year Cowboys starter has 13 TD tosses over his past four games. At this pace, the 30-year-old passer will be in position for another monster contract. With the franchise tag off the table and a $59MM cap hit awaiting in his 2024 contract year, Prescott is in one of the most player-friendly extension positions in league history.
Jackson sits ninth in QBR but has the Ravens perched as the AFC's top seed for the time being. Given a $52MM-per-year deal that differed from his peers' 2023 re-ups — in that it contains no extra years of control due to it coming after a Ravens franchise tag — Jackson is still operating a run-oriented offense. His 12 touchdown passes rank 16th, though his yards per attempt (8.1) and completion rate (69.5) figures are in the top six. Among this year's contenders, Jackson joins Mahomes as the only former MVPs.
No rookie has claimed this award since Jim Brown in 1957, but this particular season does keep the door slightly ajar for C.J. Stroud. Almost no one expected the Texans to be in the playoff race, and the team sweeping the Jaguars would move an AFC South title closer to reality. Stroud has run away with the Offensive Rookie of the Year race, doing so despite numerous O-line injuries. The No. 2 overall pick's 2,962 passing yards sit second, but QBR places the Ohio State product 12th. Stroud's three-INT game against the Cardinals hurt his cause, but the Houston rookie still has some time to make a historic push.
While Jared Goff (seventh in QBR) was once the throw-in in a trade that keyed a Matthew Stafford-led Rams Super Bowl charge, the Lions are 8-2 for the first time in 61 years. Detroit is 1-2 against teams with winning records, but a favorable schedule down the stretch stands to allow Goff — in Year 2 with OC Ben Johnson running the show — to make a case. The Lions ending up with home-field advantage in the NFC would obviously strengthen the former No. 1 overall pick's cause. Regardless, the 29-year-old QB has moved into position for a lucrative Lions extension.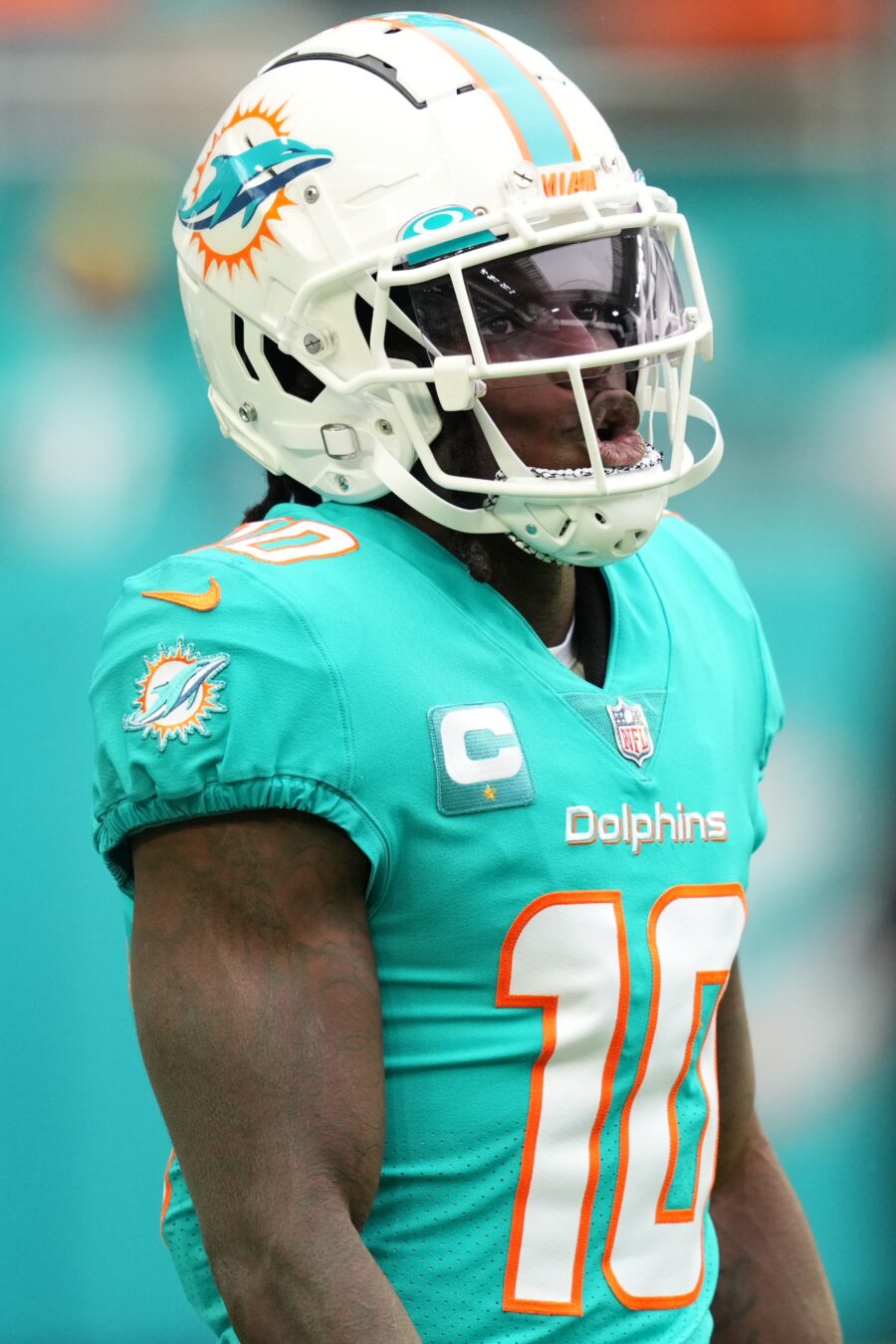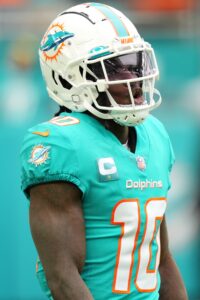 How the AFC East plays out stands to produce a contender. Although Josh Allen's turnover issues helped lead the Bills to fire OC Ken Dorsey, the sixth-year superstar leads the NFL with 22 TD passes (while pacing the league with 12 picks) while adding seven more scores on the ground. Tua Tagovailoa ranks just 10th in QBR — six spots behind Allen — and the Dolphins have fallen short in matchups against the Bills, Chiefs and Eagles. That said, the Bills have five losses to the Dolphins' three. Miami first-place scoring ranking will obviously benefit its ascending passer, though Tua could conceivably split votes with Hill.
No wide receiver has ever won MVP acclaim, and Hill's off-field history will not help his case. But his impact on the Dolphins has been undeniable. The former Chiefs speed merchant has changed Tagovailoa's career trajectory, and the eighth-year wideout leads the NFL with 1,222 receiving yards — in front by 209 — despite the Dolphins already resting during a bye week. While Jerry Rice and Calvin Johnson could not parlay their receiving yardage records into MVP honors — respectively losing out to Emmitt Smith (1995) and Peterson (2012) — this QB pace persisting would stand to keep Hill going. Christian McCaffrey also makes sense as a candidate. His midseason 2022 arrival catalyzed the 49ers, and despite missing a game, the ex-Panthers extension recipient leads the NFL with 825 rushing yards. No other RB has posted more than 700, and this would obviously be an interesting year to see a running back emerge as a true MVP candidate.
Could this be the year a defender sneaks through? Only Alan Page and Lawrence Taylor have done so, but with no QB residing as a clear frontrunner, is a door ajar for Myles Garrett or T.J. Watt powering offensively limited teams? Is there an off-grid player who shapes up as a late-season threat? Vote in PFR's latest poll and weigh in with your thoughts on the race in the comments section.