Considering Cam Newton's 2020 struggles coupled with the Patriots' decision to invest a first-round pick in a quarterback, many assumed rookie Mac Jones would take over as New England's starter in 2021.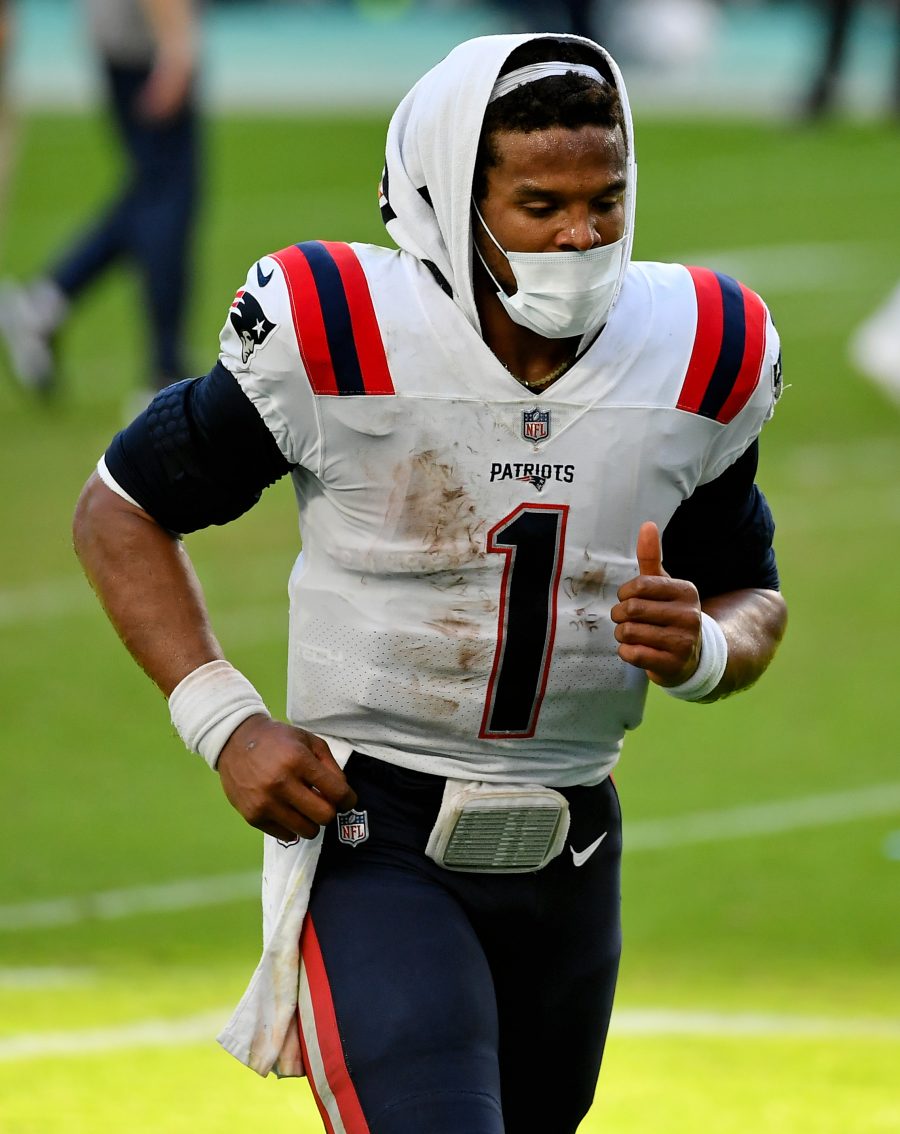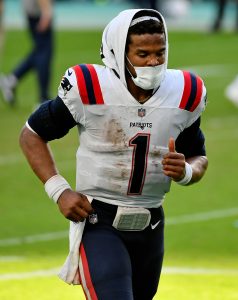 Not so fast.
Following the draft, Bill Belichick came out and said Newton would remain the team's starter until he was unseated. Belichick has stuck with that sentiment throughout the offseason and into the preseason, even if the former MVP's hold on the starting gig has started to show some cracks.
For starters, earlier this month, we heard that Jones had narrowed the gap between himself and Newton with a strong training camp. Then, Newton was recently sidelined due to a "misunderstanding" over COVID-19 protocols. While Newton's absence stemmed from a team-approved visit to an out-of-state doctor, NFL Network's Mike Giardi recently tweeted that there was "a level of frustration internally" with the entire situation. In fact, one member of the organization told the reporter that Newton's recent absence "opened a window of opportunity" for the rookie, and Belichick acknowledged earlier this week that Newton's absence would provide Jones with a chance to show what he's got.
Naturally, Belichick surprised a few when he went back to Newton as the starter during today's joint practice with the Giants. As Jeff Howe of The Athletic wrote, this decision gave "off the appearance nothing has changed in the race for the No. 1 job." So, just more confusion in regards to the starting gig.
Jones has earned glowing reviews for his consistent play during practice, while Newton has merely shown glimpses of consistency. The duo has been relatively even during their preseason contests, and their statistics only help to cloud the quarterbacks depth chart.
There are merits to starting either one of the two quarterbacks. Newton didn't get a fair shake during his first season in New England; he got a late start to training camp, dealt with a depleted set of offensive weapons, and had a bout with COVID. On the flip side, he guided the Patriots to one of the worst passing offenses in the NFL. While there could still be some upside with Newton, the consensus opinion seems to be that his 2020 performance is more indicative of his future production than his standout campaigns with the Panthers.
The main argument in the pro-Jones camp is that he's not Newton, but there are some other reasons to believe in the rook. While Jones certainly isn't (and probably will never be close to) Tom Brady, the 6-foor-3, big-armed quarterback would appear to be a better fit in Belichick and Josh McDaniels' successful offense. Jones has also impressed with his decision making and ability to grasp the offense. On the flip side, we shouldn't put a lot of stock in practice and preseason. Plus, Belichick traditionally buries his rookies; Jones probably wouldn't be an exception.
While we'll likely get our answer in the next few weeks, we're putting the question out to you: who will be the Patriots starting QB to start the 2021 season? (In before someone jokes about Brian Hoyer or Jarrett Stidham taking the reigns). Let us know in the poll below, and share your thoughts in the comments.
Photo courtesy of USA Today Sports Images.