Shortly after Deebo Samuel's trade request surfaced, matters like the wide receiver's desire not to be used as a running back and his rumored desire not to live in California surfaced as ancillary reasons — beyond the contractual centerpiece in play — for wishing to be dealt. But Kyle Shanahan said the role component did not factor into the proceedings.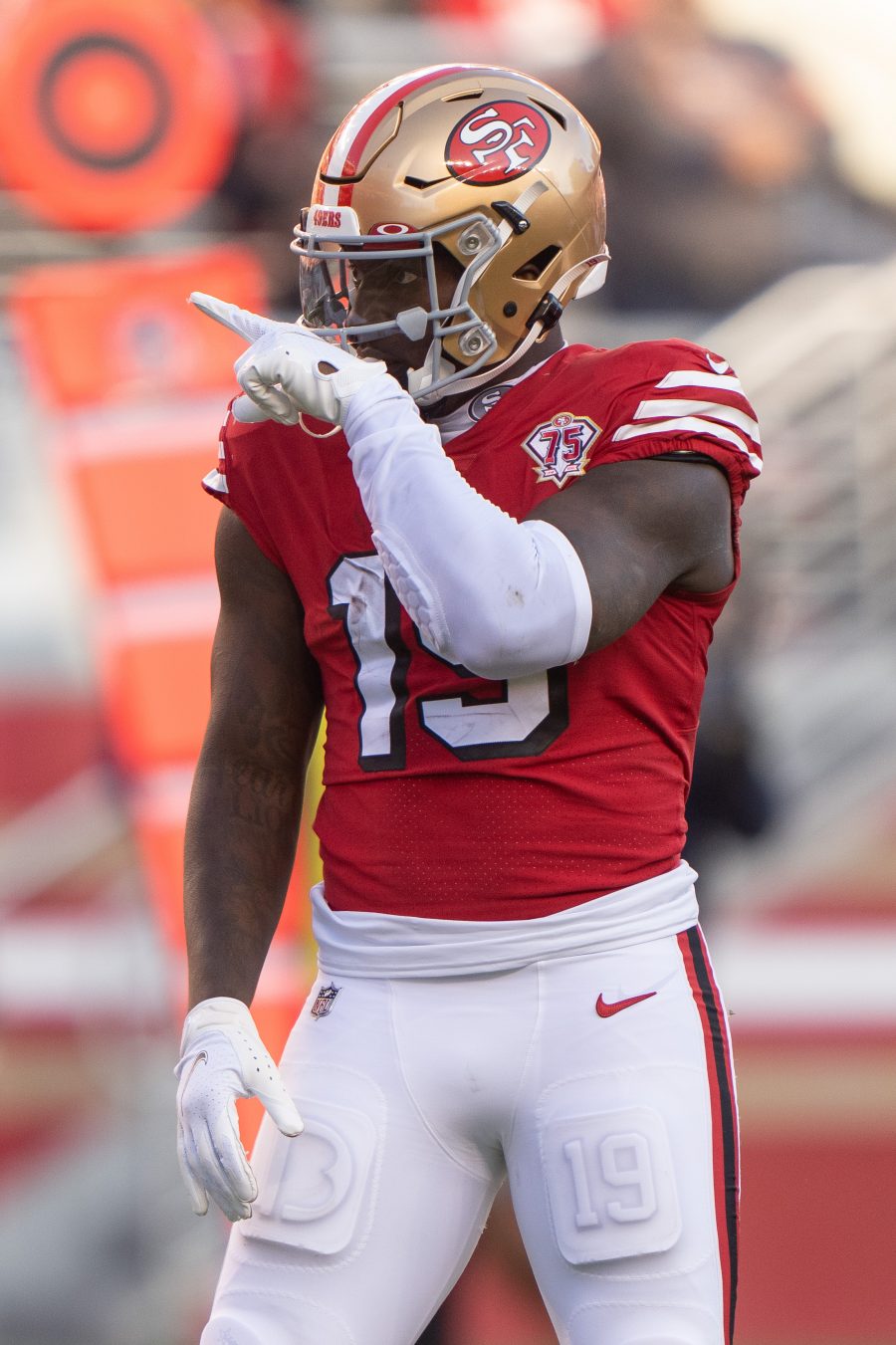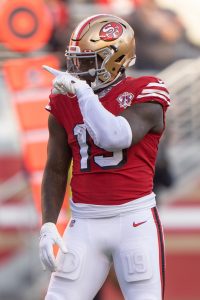 Samuel's backfield usage did not come into play during the 49ers' negotiations with their top wide receiver, Shanahan said Monday, via ESPN.com's Nick Wagoner (on Twitter). The sixth-year 49ers HC said the progress that led to a three-year, $71.55MM extension came from the key parties meeting face-to-face. Samuel also confirmed the narrative that he no longer wished to be used as a running back was false, via the San Jose Mercury News' Cam Inman (video link).
The 49ers did include some incentives to cover potential Samuel backfield duty. The escalators could pay Samuel as much as $1.95MM over the contract's life. If Samuel gains 380 rushing yards in any season on this deal, he would collect $650K, per Adam Schefter of ESPN.com (on Twitter). A more likely incentive to be collected is tied to rushing touchdowns. Samuel would collect $150K for each year in which he scores three rushing TDs. Samuel scored three rushing TDs as a rookie and notched eight last season.
As for more traditional contract numbers, the former second-round pick — as could be expected during a transformative offseason for the receiver position — did well for himself. The 49ers gave Samuel $41MM fully guaranteed, Mike Florio of Pro Football Talk notes, adding that, by April 1, 2023, $58.2MM of the deal will be locked in. Samuel's salaries through 2024 will be guaranteed by April of next year; his 2025 base salary ($16.6MM) is nonguaranteed. A big chunk of Samuel's $41MM guaranteed at signing comes from a $24MM signing bonus.
Samuel's fully guaranteed figure comes in sixth at receiver, checking in ahead of D.K. Metcalf's total ($31MM). The Seahawks wideout, whose AAV tops Samuel's, checks in with a nearly identical total-guarantee figure ($58.22MM). The 49ers used a void year in 2026 to spread out Samuel's signing bonus and minimize his cap hits. The wideout will not carry an eight-figure cap hit until 2024, according to OverTheCap. Samuel will be tied to a $6.68MM cap number in 2022 and a $9.14MM figure in 2023. The notable jump during this contract occurs in 2024, when the All-Pro's cap number spikes to $29MM.
The 49ers came up considerably from their initial offer, believed to be worth less than $19MM per year, but the receiver market also changed considerably since mid-April. A.J. Brown signed for four years and $100MM, with a receiver-record $56MM fully guaranteed, and both Metcalf and Terry McLaurin eclipsed $23MM per year. The 49ers now have Samuel and George Kittle signed through 2025.