When Josh Harris took over ownership of the Commanders, many pundits immediately questioned the job status of head coach Ron Rivera. It seemed unlikely that the new ownership group would remove their head coach weeks before the season, but some have questioned if the organization could look elsewhere after the 2023 campaign.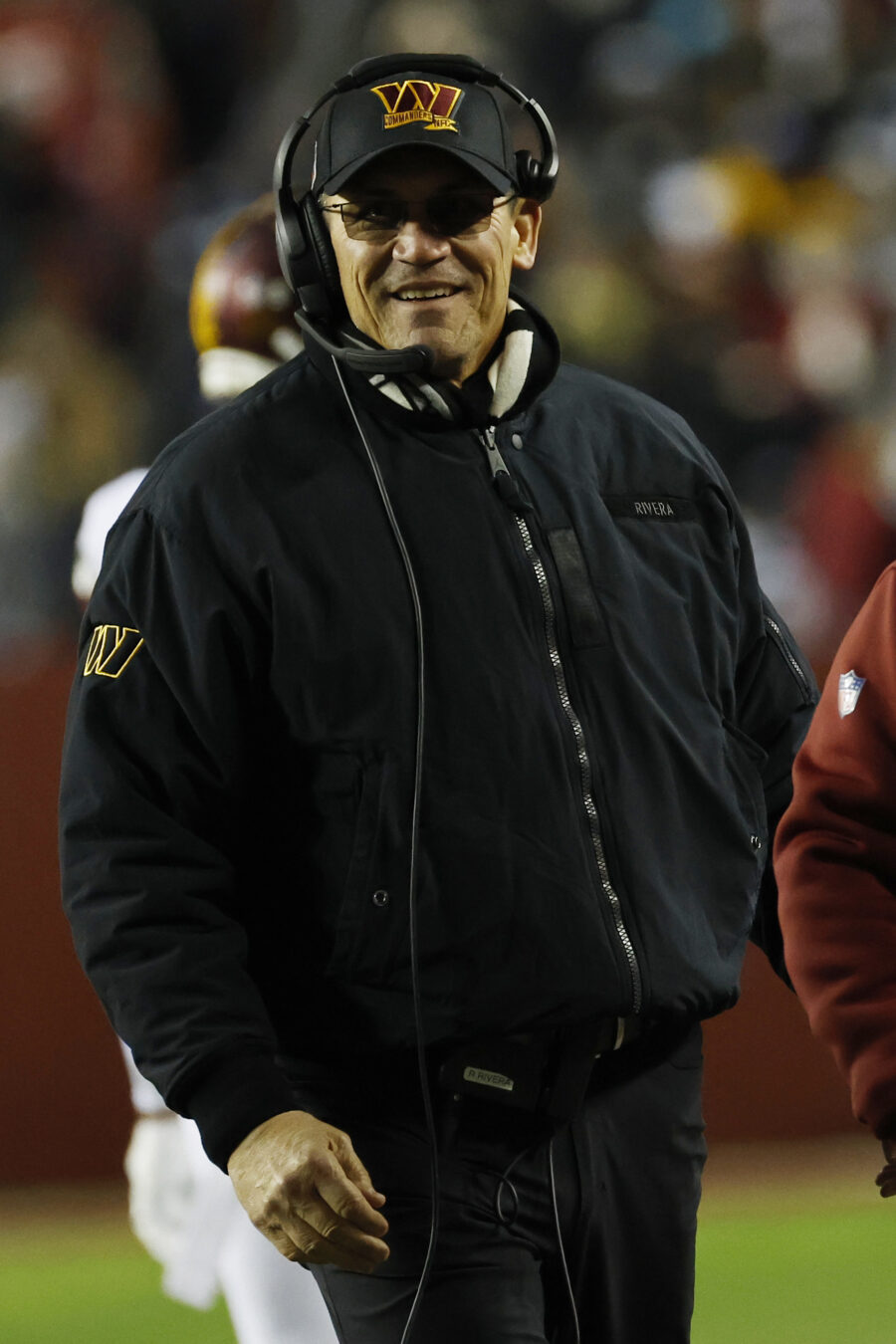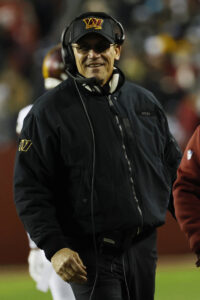 [RELATED: NFL Approves Josh Harris As Commanders Owner]
For what it's worth, Harris gave Rivera a vote of confidence earlier this week while speaking with reporters. The Commanders owner commended the coach's leadership and experience, but he also acknowledged that wins will dictate Rivera's job security.
"I've really enjoyed getting to know Coach Rivera," Harris said (via Nicki Jhabvala of the Washington Post). "He's a good man. He's done a great job getting the team to where it is relative to where it was when he got that. We've said, 'We're getting up to speed. We want to hear how you think, we want to learn how you make decisions.' And it's going really well. Everyone who coaches an NFL team or an NBA team, and us as owners, … we all realize that ultimately we have to deliver wins on the field, so you don't really need to say anything. It's just out there. But so far, so good."
Following an underwhelming end to his nine-year stint with the Panthers, Rivera caught on with Washington in 2020. He's spent the past three seasons with the organization, although only one of those campaigns has resulted in a .500 record. In total, Rivera holds a 22-27-1 record during his time as Washington's head coach.
Harris will surely be looking for the Commanders organization to return to the postseason, and anything short could put Rivera's job in jeopardy. The same could likely be said of general manager Martin Mayhew, although he might have a longer leash since he was brought in prior to the 2021 season.
This isn't the first time that Rivera has dealt with a change in ownership. David Tepper took over ownership of the Panthers prior to the 2018 campaign. Rivera ended up lasting more than one season in Carolina, but he was fired before the 2019 campaign concluded.
Rivera actually lasted the longest among the recent head coaches who experienced ownership changes (h/t to HogsHaven.com). Nathaniel Hackett, of course, didn't even last a full season as the Broncos head coach after Rob Walton took over ownership last August. The Pegulas and Doug Marrone broke up less than three months after the Bills changed hands, while the Haslam's let Pat Shurmur finish the 2012 season with the Browns before moving on. Mike Mularkey got a full year with the Jaguars when Shahid Khan took over, but he was unsurprisingly fired following a two-win campaign.