In charge of one of the longest-odds Super Bowl entrants in NFL history, Zac Taylor has transformed his career this season. The third-year Bengals HC has gone from the hot seat to extension candidate.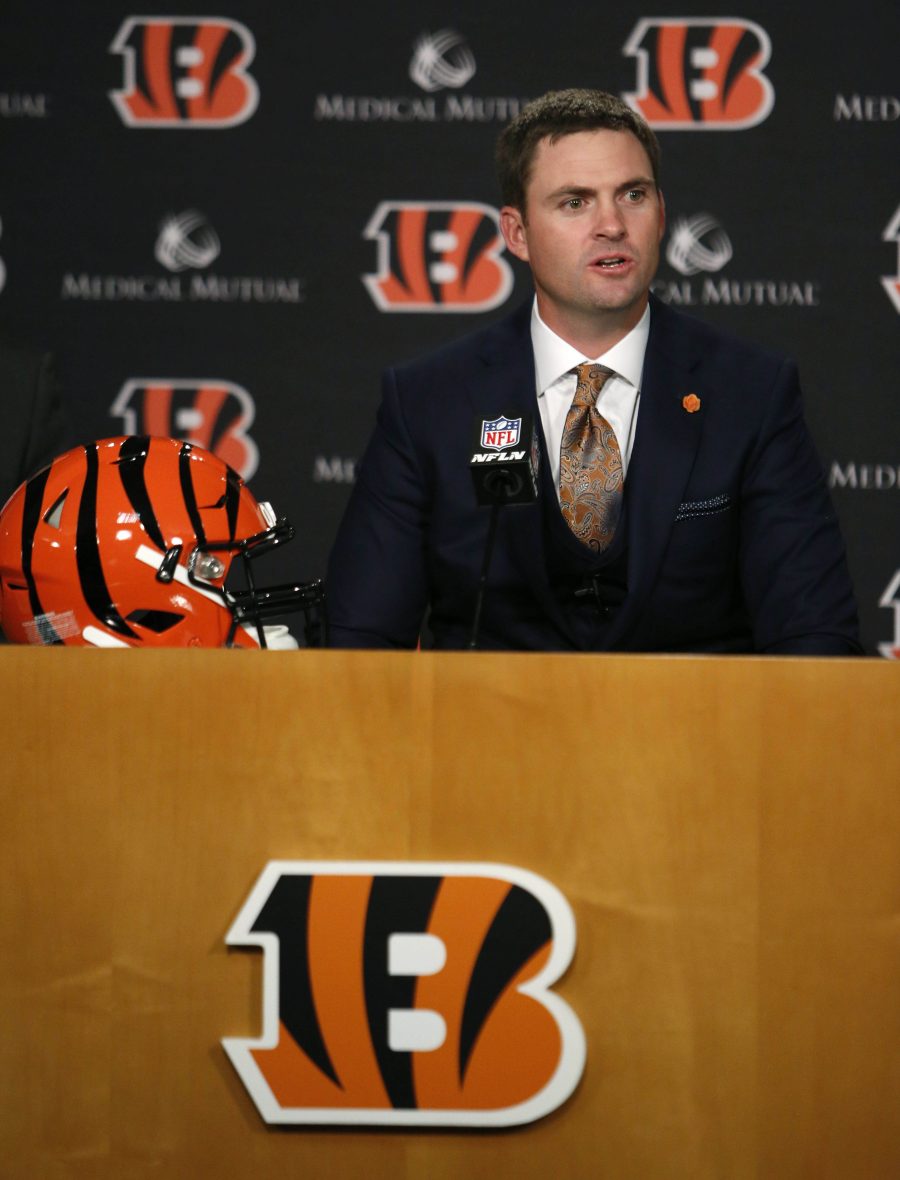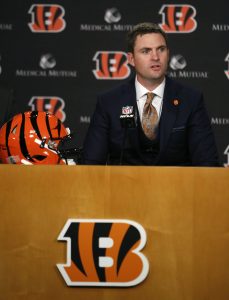 The Bengals are indeed preparing to give their young coach a new contract, with Aaron Wilson of ProFootballNetwork.com reporting the surprise Super Bowl team is planning to extend Taylor soon after Sunday's game.
The ex-Sean McVay disciple was 6-25-1 as a head coach coming into this season and had only a partial year of NFL OC work (with the 2015 Dolphins) under his belt. Rumors about Taylor's firing emerged, but Mike Brown opted to keep his play-caller for a third season. Taylor's offense took a significant step forward, and Joe Burrow's ACL recovery went historically well — despite the burgeoning-superstar quarterback leading the NFL in sacks taken — to the point the Bengals have reached the third Super Bowl in franchise history.
Taylor's offense features Burrow and near-lock Offensive Rookie of the Year winner Ja'Marr Chase, with Tee Higgins taking a step forward as well. Burrow and his skill-position troops compensated for Cincinnati's below-average O-line, which the AFC champions will surely aim to bolster in the offseason. Cincinnati's offense ranked seventh in scoring this season — the team's highest mark since 2015.
At 38, Taylor is one of the youngest coaches in Super Bowl history. The Bengals, of course, have a track record of patience with their head coaches. Most notably, Brown gave Marvin Lewis 16 seasons — far more than most expected — after the latter turned the team around in the 2000s.
Cincinnati is also planning to keep most of Taylor's staff. Extensions are in the works for several assistants, per Wilson, who notes wide receivers coach Troy Walters, linebackers coach Al Golden, D-line coach Marion Hobby and tight ends coach James Casey are among those set to receive new deals. Re-ups for DC Lou Anarumo and OC Brian Callahan should be expected as well. Each received moderate interest on this year's coaching carousel, with Anarumo interviewing with the Giants and Callahan with the Broncos — former employers for each — and no other teams.