After Matt Canada spent Monday preparing for the Steelers' Week 12 game against the Bengals, Mike Tomlin informed him Tuesday morning he would not finish out his third season as offensive coordinator. This marked historically rare territory for the Steelers, who had not fired a head coach or coordinator in-season in 82 years.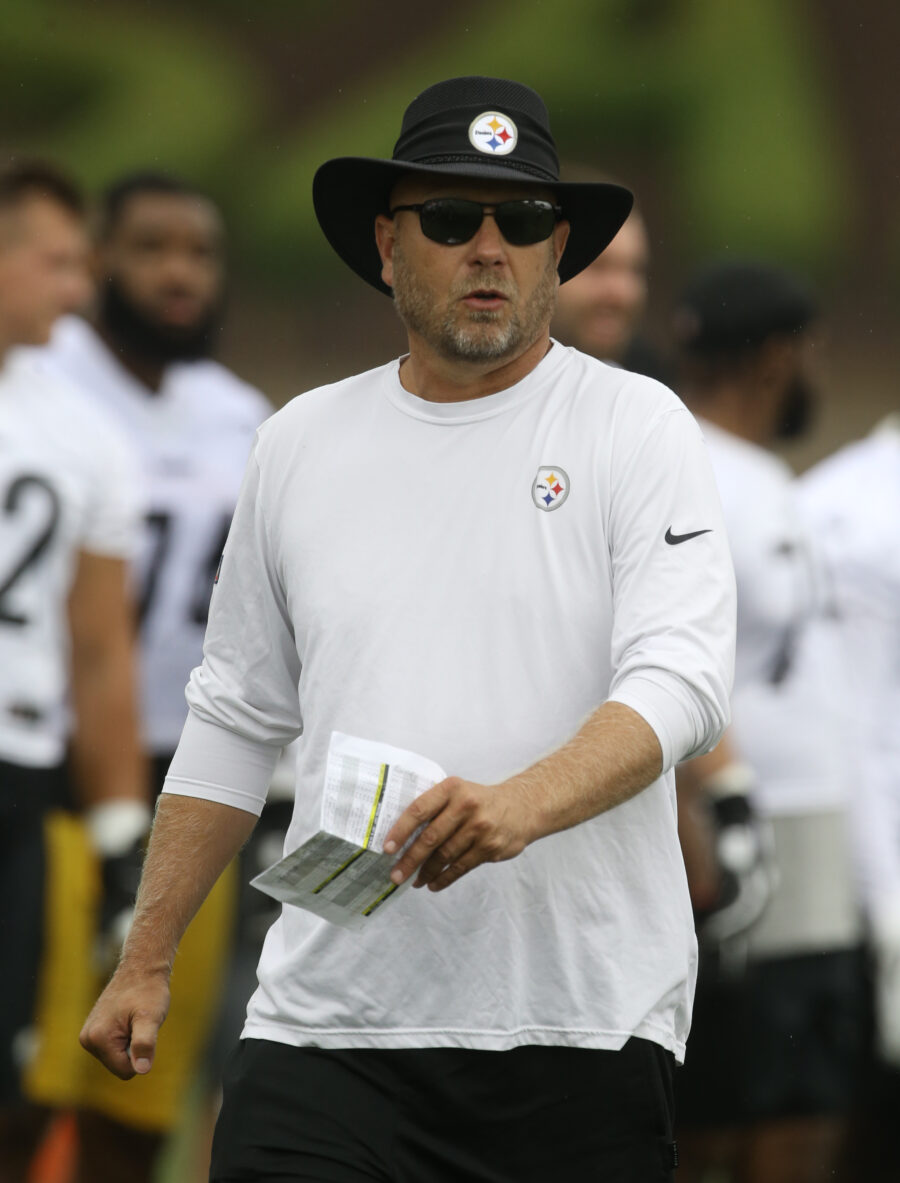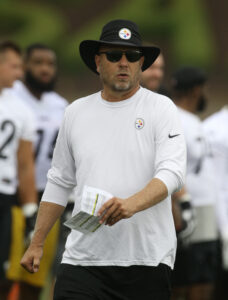 Steelers players had voiced frustrations about the offense for weeks behind the scenes, according to The Athletic's Dianna Russini, and Najee Harris' public comments came days before Canada's ouster (subscription required). While the team was united on keeping Canada during September and October, the run of poor performances on offense eventually led to the course change.
Regarding whose call this truly was, conflicting reports have come out. The Pittsburgh Post-Gazette's Gerry Dulac indicated Art Rooney II made this decision, while Mike Tomlin said Tuesday he was behind the call. The 17th-year coach taking responsibility is certainly on-brand, though The Athletic's Mark Kaboly expresses doubt Tomlin truly decided to break with tradition and fire Canada. That said, Russini offers that it was indeed the veteran HC's decision — after multiple discussions with Rooney — that produced the shakeup.
Calls for Canada's firing came down last year and intensified this season. Tomlin gave Canada a third year, doing so after Kenny Pickett showed some promise late last season. The 2022 first-round pick has struggled this year and will enter Week 12 with just seven touchdown passes. The Steelers have been outgained in all 10 of their games, and they have not produced a 400-yard offensive game since Week 2 of the 2020 season.
Pickett's close relationship with QBs coach and new play-caller Mike Sullivan did not affect this decision, Tomlin said. Sullivan worked as mostly a non-play-calling OC during his two-season Giants tenure. Though, he finished the 2017 campaign calling the shots for the Eli Manning-piloted offense, with Ben McAdoo being fired late in that season. Sullivan called plays for the Buccaneers from 2012-13. As the wheels began to come off for Josh Freeman, Tampa Bay ranked 13th and 30th offensively during Sullivan's two seasons; the second came as the team transitioned to rookie Mike Glennon at QB.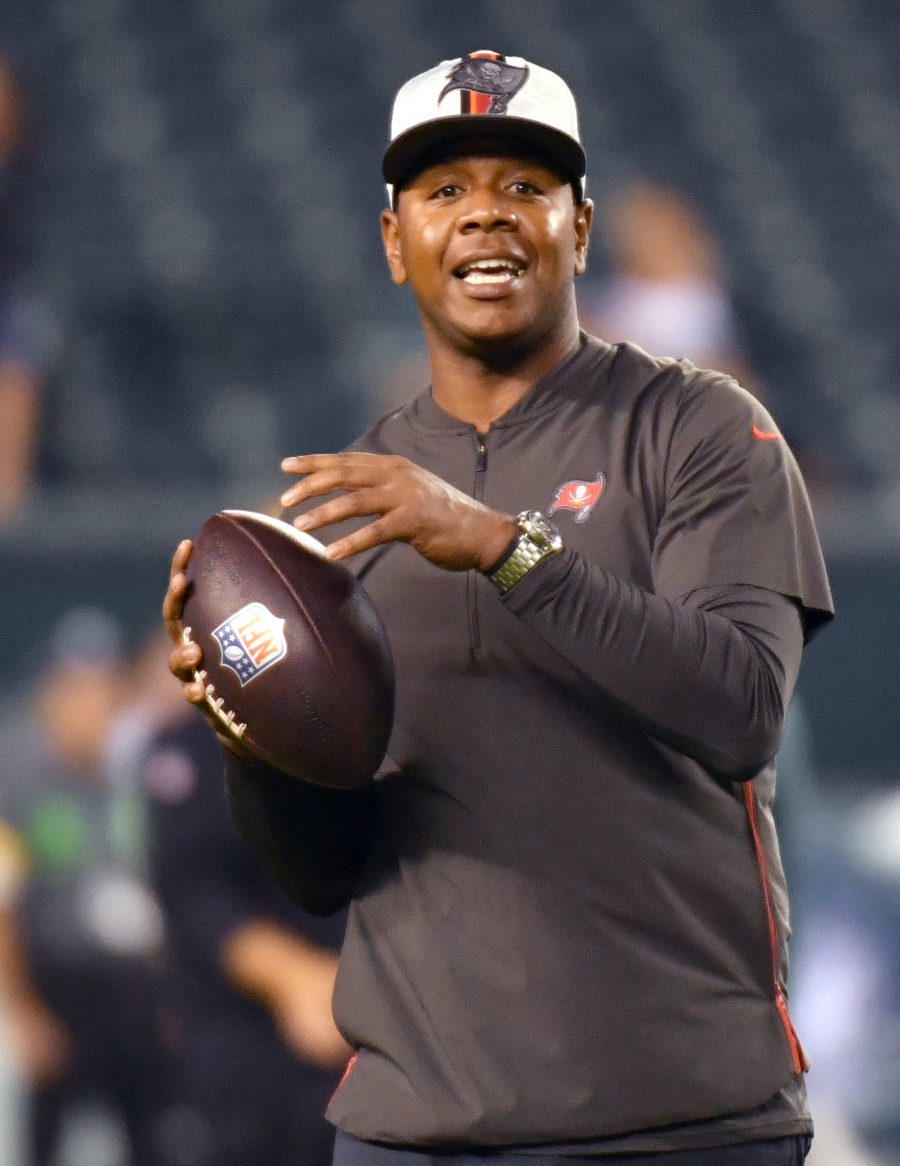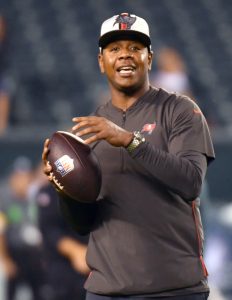 The Steelers promoted their QBs coach to OC in 2021 (Canada) and 2018 (Randy Fichtner). Todd Haley was the team's last outside hire for the position. Running backs coach Eddie Faulkner is the interim OC, though his lack of play-calling responsibilities do not point to long-term consideration here. Sullivan would seem the likelier candidate for the gig, based on his role and the team's history. If the Steelers opt to go outside the organization, Kaboly adds Byron Leftwich has expressed interest in the job. The former Bucs OC made his interest known before Canada's firing.
Leftwich would technically be an outside hire, but he has a past with the Steelers. He served as a Ben Roethlisberger reserve in 2008 and from 2010-12, joining longtime backup Charlie Batch in a deep QB room. Leftwich made one start for the Steelers, in 2012. The former QB spent four seasons as Tampa Bay's OC. Despite Bruce Arians being an offense-oriented HC, he gave Leftwich the play-calling reins. This setup helped the Bucs win a Super Bowl in Tom Brady's first season and the ageless legend led the NFL in TD passes (43) and yards (5,316) in 2021. Brady and Todd Bowles expressed dissatisfaction with Leftwich last season, however, and the Bucs canned him in January.
Leftwich, 43, interviewed for the Ravens' OC job this offseason but is not currently coaching. Although Rooney may or may not have insisted Tomlin fire Canada, Dulac adds the longtime HC will be the one who selects the next OC. Though, ownership will obviously need to approve Tomlin's pick.