Last month, Steelers head coach Mike Tomlin addressed offensive coordinator Matt Canada's job status and noted that he would not make a "knee-jerk reaction" with respect to Canada's position. Given that the Steelers generally refrain from making a major coaching move during the season, and since Canada was retained for 2023 to offer some continuity for second-year quarterback Kenny Pickett, it seemed reasonable to expect that the OC would at least finish out the year in Pittsburgh.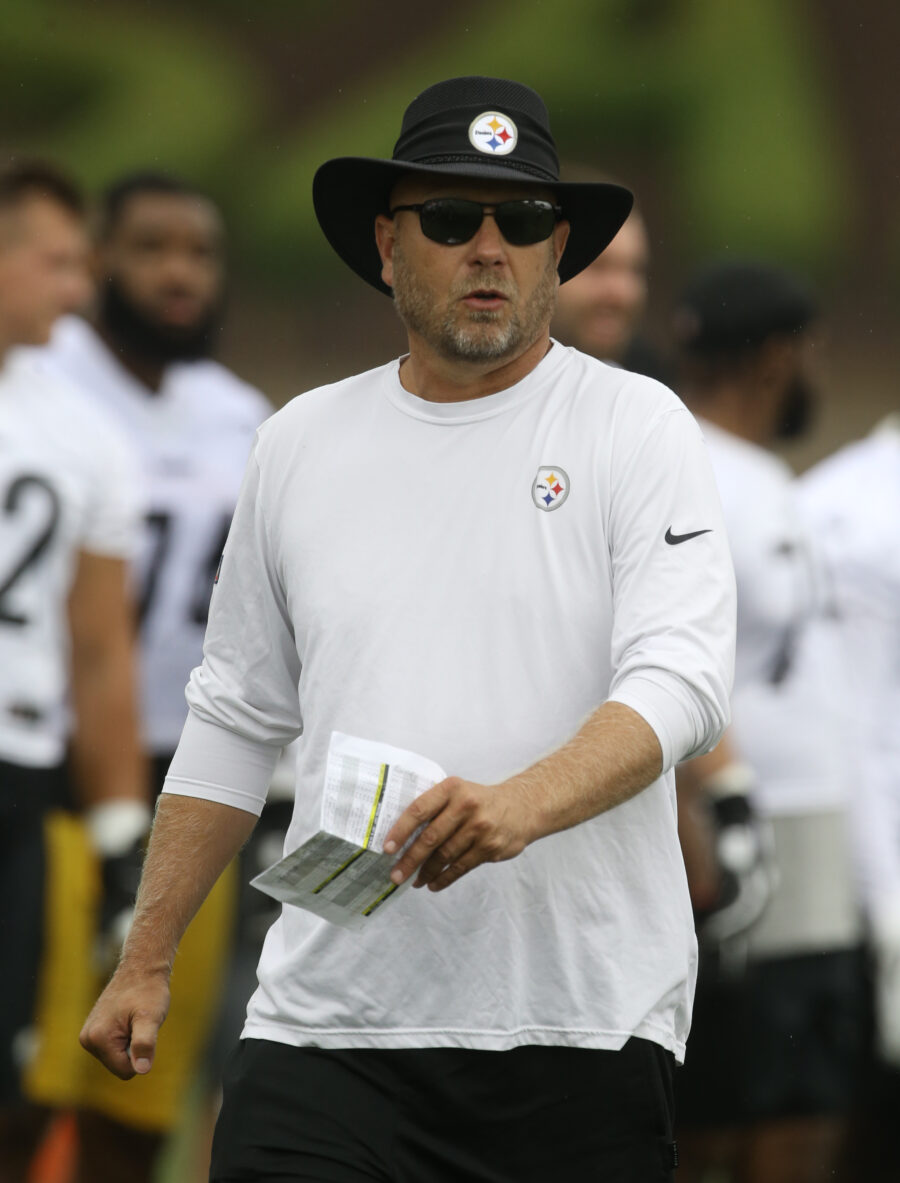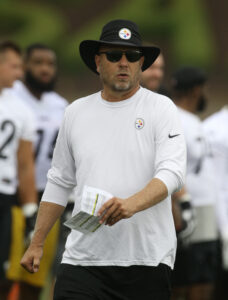 However, that may not be the case. While Tomlin again said several days ago that he would not be making a change "at this juncture," sources close to the situation tell Ian Rapoport of NFL.com that Canada could find himself on the hot seat if Pittsburgh's offensive output does not improve.
Based on the offense's performance under Canada to date, it is difficult to forecast such improvement. Since getting promoted from quarterbacks coach to offensive coordinator in 2021, Canada has been unable to coax much production out of his unit. The Steelers dropped from 22nd in points scored in 2021 to 24th in 2022, and while they jumped from 25th to 19th in total yards, the passing offense took a major step back.
Of course, there are always going to be growing pains with a young passer like Pickett. Nonetheless, it is easy to understand why the Steelers faithful are frustrated and have taken to gracing their team with "Fire Canada" chants. Pittsburgh presently ranks 29th in total offense, is averaging just 15.5 points per game, and is one of four teams that have scored fewer than ten points in multiple games in 2023. As a result, Canada could soon find himself on the wrong side of Steelers history; the last time the team made a significant in-season coaching shakeup was in 1998, when then-HC Bill Cowher removed then-OC Ray Sherman's play-calling duties.
Like the Steelers, the Saints are averaging just 15.5 points per game, and according to Rapoport, offensive coordinator Pete Carmichael is not necessarily a safe bet to make it through the end of the season. In fairness, New Orleans was 2-0 and was leading its Week 3 contest against the Packers 17-0 when a shoulder injury forced quarterback Derek Carr out of that game, which the team ultimately lost by an 18-17 score. Then, the Saints dropped a 26-9 decision to the Bucs in Week 4 while deploying a less-than-healthy Carr under center.
Still, even the Saints' victories and near-victories have been earned largely on the strength of the defense, and they are just one of three teams that have scored fewer than 20 points in every game this season. Carmichael, a longtime Sean Payton lieutenant, has been New Orleans' OC since 2009, so it would be somewhat jarring to see someone else in that role. But while HC Dennis Allen noted on October 2 that it was too soon to make a staff change, it sounds as if a change could be in the offing if there is no substantial improvement.
Follow @PFRumors