Less than a month after filing a lawsuit against the NFL and four of its teams, Brian Flores has landed a job. The Steelers announced Saturday they added the former Dolphins head coach to their staff.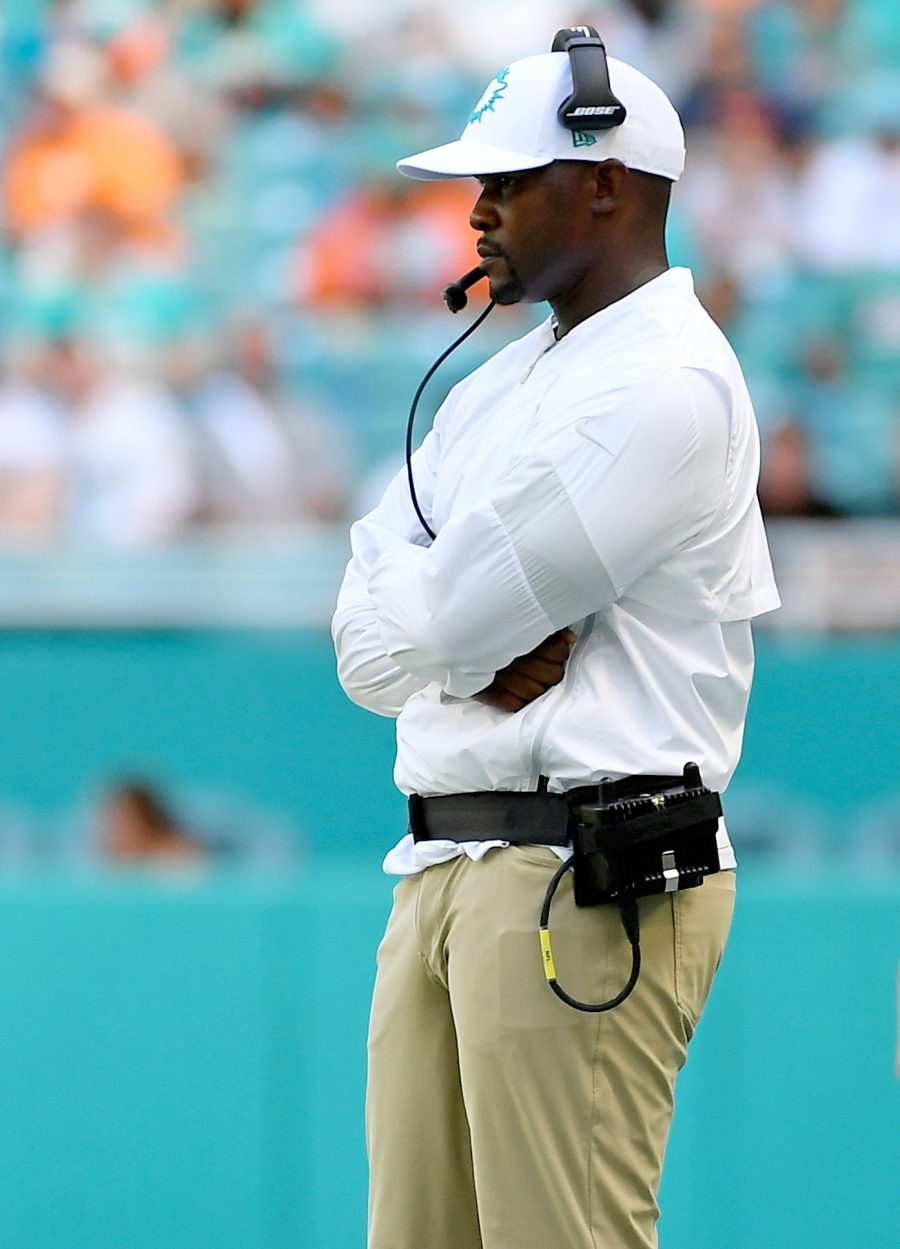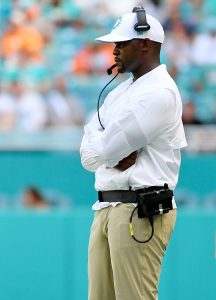 Flores will serve as a senior defensive assistant on Mike Tomlin's staff, heading up the team's linebacking corps. Prior to going to Miami in 2019, Flores finished his lengthy New England tenure as the Patriots' linebackers coach.
"I am excited about Brian Flores joining our coaching staff given his history of developing and teaching defensive players during his time in the NFL," Tomlin said. "Brian's resume speaks for itself, and I look forward to him adding his expertise to help our team."
Flores is not dropping his suit against the NFL, Ian Rapoport of NFL.com tweets. Not long after the Giants hired Brian Daboll, Flores filed his racial discrimination suit. The NFL is investigating the Dolphins as a result of Flores' claim that owner Stephen Ross offered him six-figure bonus payments for losses in 2019. Flores also named the Broncos and Texans in his explosive suit. All four organizations have denied Flores' accusations.
The three-year Miami HC and 15-year New England assistant was not on Pittsburgh's interview list for its recently filled defensive coordinator position. The team promoted Teryl Austin to its DC post last month. The Steelers, who are coming off their fifth straight season leading the NFL in sacks, will now feature one of the more experienced defensive staffs in modern NFL history. Flores went 24-25 as Dolphins HC but led the team to back-to-back winning seasons to close out his tenure. The Dolphins have since replaced him with former 49ers OC Mike McDaniel.
The Bears, Giants, Saints and Texans each interviewed Flores for their HC jobs during this cycle, one that came after the Dolphins surprisingly cut his tenure short hours after the team finished a rare sweep of the Patriots. Despite Flores' lawsuit, the Texans included him among the finalists for their HC position. The team, however, went with an off-the-board hire by announcing Lovie Smith's promotion. Flores soon included the Texans as the fourth team in his suit.
This move will also reunite Flores with Minkah Fitzpatrick, whom the Dolphins traded early in the 2019 season. Miami drafted Fitzpatrick in the 2018 first round, prior to Flores' arrival, and the talented safety clashed with Flores and his staff a year and change into his career. One season remains on the All-Pro defender's deal, though the Steelers can be expected to extend him this year. The Steelers will also face the Dolphins next season.
Follow @PFRumors