The 2-8 Giants are at the heart of plenty of speculation with respect to job security. Head coach Brian Daboll, general manager Joe Schoen and quarterback Daniel Jones have all been the subject of recent reporting on the topic of significant changes being made in the offseason.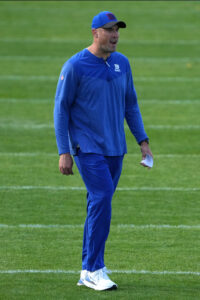 As things currently stand, each member of that trio appears to be safe, although plenty remains to be seen in the second half of the campaign. Given the team's struggles throughout the season, however, it would come as no surprise if changes of some kind were made. On that point, Tony Pauline of Sportskeeda reports offensive coordinator Mike Kafka and defensive coordinator Don Martindale are among the staffers expected to be let go at the end of the year.
Both coordinators have been in place since 2022, the start of the Daboll-Schoen regime. Kafka, 36, joined New York after five seasons in Kansas City. That span included a four-year stretch as QB coach, and his role in Patrick Mahomes' success made him a highly talked-about member of the coaching ranks. Kafka's unit put up middling overall numbers in terms of scoring and total offense last year, but success on the ground helped lead the Giants on an unexpected run to the divisional round.
That success earned Kafka signficant head coaching interest during the 2023 season, but things have not gone according to plan this year. Struggling with a plethora of injuries – including to Jones and, at times, running back Saquon Barkley, among many others – the Giants sit at the bottom of the NFL in both points (11.8) and yards (288) per game. Few signs pointing to a late-season improvement have been shown, so it will be interesting to see how Daboll (assuming he survives off the back of last year's success) handles the side of the ball he has experience in.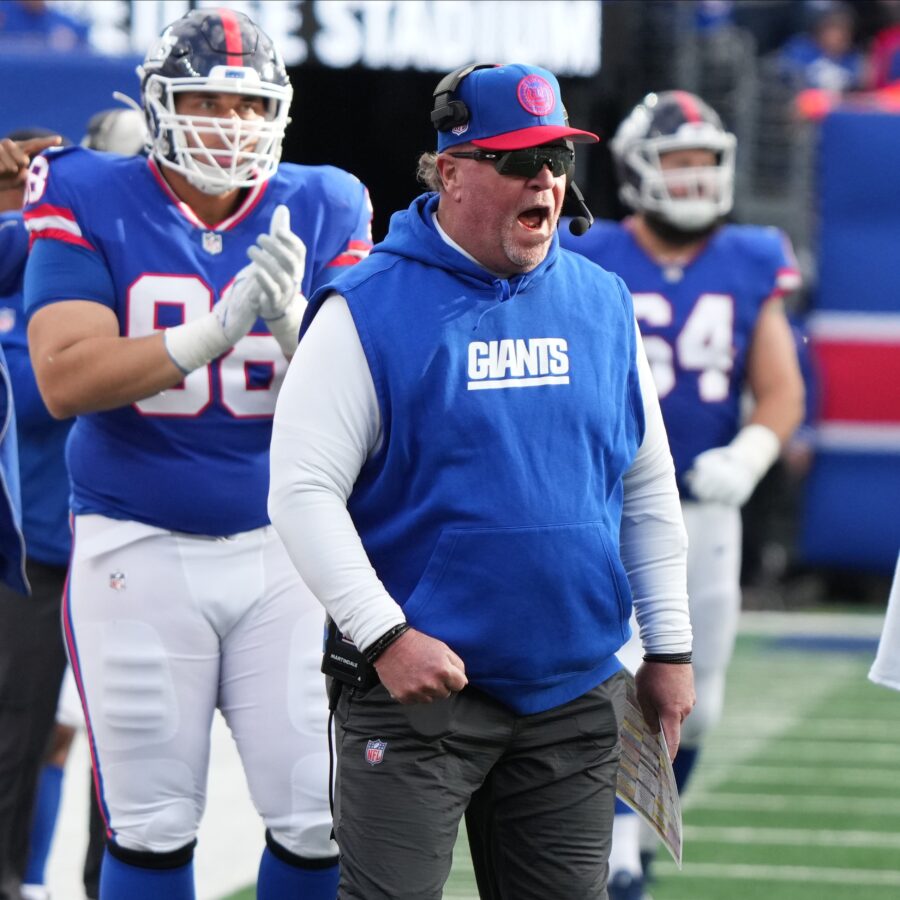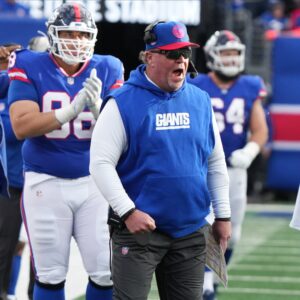 Martindale, in contrast to Kafka, has a long track record at the pro level, including two different stints as a DC prior to his Giants appointment. The 60-year-old saw his 10-year tenure with the Ravens come to an end when Baltimore elected to move on following his poorest showing as a coordinator there. In each of the three seasons prior to his unit's mediocre 2021 performance, Martindale had guided the Ravens to a top-three finish in scoring defense.
Like with the Giants' offense, however, the team has taken a step back on Martindale's side of the ball. New York currently sits 29th in points allowed per game (26.6), with the run and pass defense having regressed compared to last season. Martindale recently went public with his response to safety Xavier McKinney's criticism of the coaching staff and a perceived lack of communication with the team's captains, a matter which appears to have since been resolved.
Pauline cites Giants sources who believe Kafka in particular is likely to be on the way out soon. It will be interesting to see how he handles the continued run of undrafted rookie Tommy DeVito under center with pressure appearing to build on his job security. Martindale's performance, likewise, will be worth watching closely as the Giants evaluate their shortcomings in a lost season.