NOVEMBER 25: It didn't take long for the Eagles to officially activate Watkins. They are doing so today in time for tomorrow's matchup against the Bills. With Watkins returning to the fold, Philadelphia now has their full assortments of receivers for a difficult stretch of the schedule. Having the whole receiving corps available is a huge plus as Hurts will be without tight ends Goedert and Grant Calcaterra for at least this upcoming game.
Tight end Noah Togiai will be brought up from the practice squad as a standard gameday elevation to help fill out a thin tight ends position. Joining him as a gameday elevation tomorrow will be practice squad linebacker Ben VanSumeren.
NOVEMBER 22: The NFL's only one-loss team is moving closer to having its full wideout corps back at work. Quez Watkins returned to Eagles practice Wednesday, opening his 21-day activation window.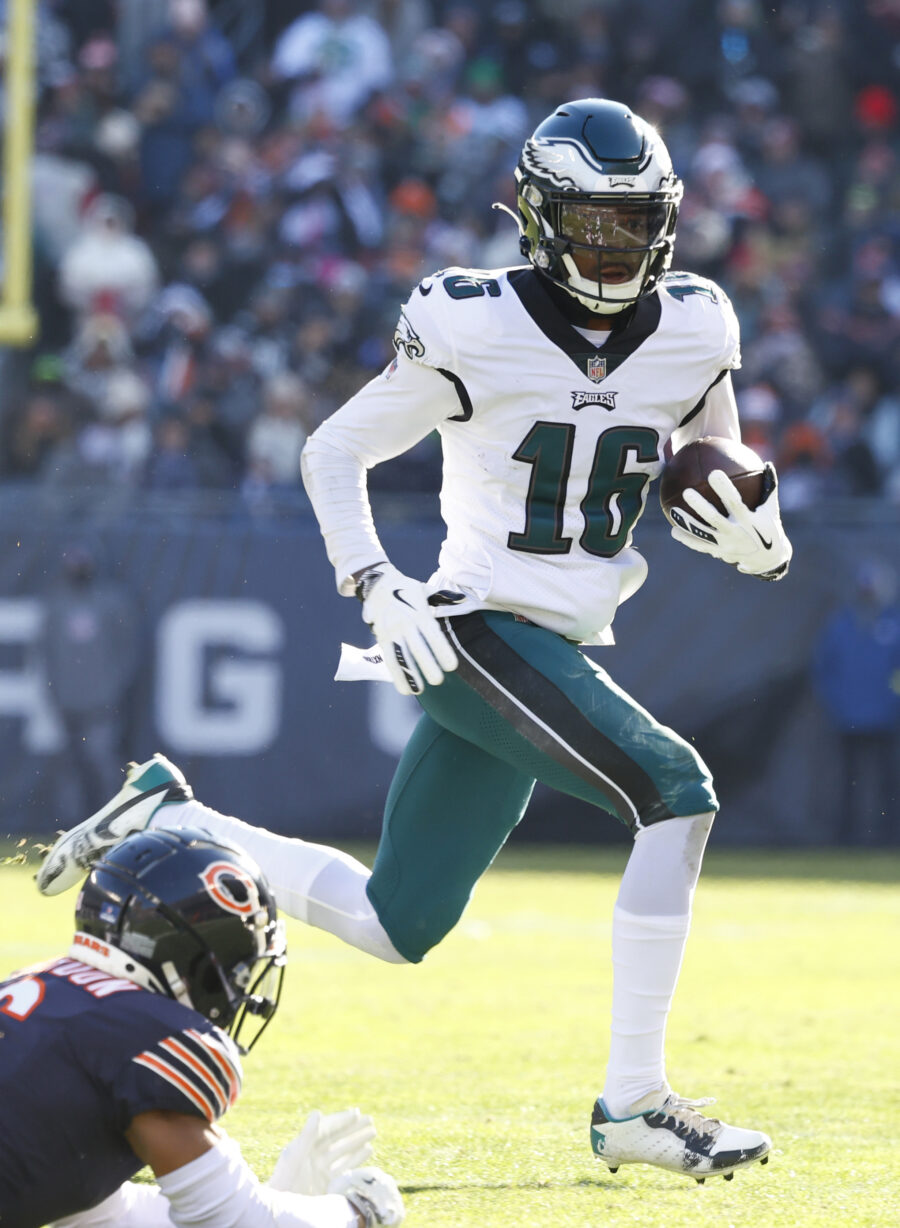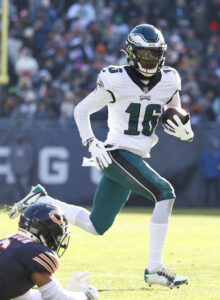 Placed on IR after suffering a hamstring injury, Watkins has been sidelined for longer than the IR-minimum requirement. The Philadelphia slot receiver has missed the past five games.
During Watkins' absence, the Eagles added Julio Jones to their A.J. Brown– and DeVonta Smith-fronted wideout crew. Playing 82 snaps during his four-game run with the defending NFC champions, Jones has four receptions for 16 yards. Prior to Watkins' injury, the fourth-year receiver was struggling to make an impact as well. Watkins will eventually come off IR with a four-catch, 21-yard stat line.
This is a contract year for Watkins, a 2020 sixth-round pick, and he will need to produce more to command a notable deal in free agency. Watkins did deliver more impressive work in the past. During Jalen Hurts' first season — one that became a run-leaning operation as Shane Steichen took over play-calling — Watkins posted a career-high 647 receiving yards. Once the Eagles traded for Brown during the 2022 draft, Watkins' role took a hit. He finished last season with 354 yards — at just 10.7 per reception.
The Eagles also have Olamide Zaccheaus as a slot option; the ex-Falcon has just six receptions for 87 yards this year. With Dallas Goedert out, the Eagles could certainly use a viable third wideout. And it is worth wondering how frequently the team will use Watkins now that Jones is on the roster. The 8-1 team has six IR activations remaining this season. Goedert would not count toward this total, as the team is not planning to place its top tight end on IR.