Typically, a regime change is not good news for a struggling former draft choice, as a team's new power brokers do not necessarily have the same attachment to that player as their predecessors. But as Ryan Dunleavy of the New York Post writes, Giants OLB Oshane Ximines is an exception to that rule.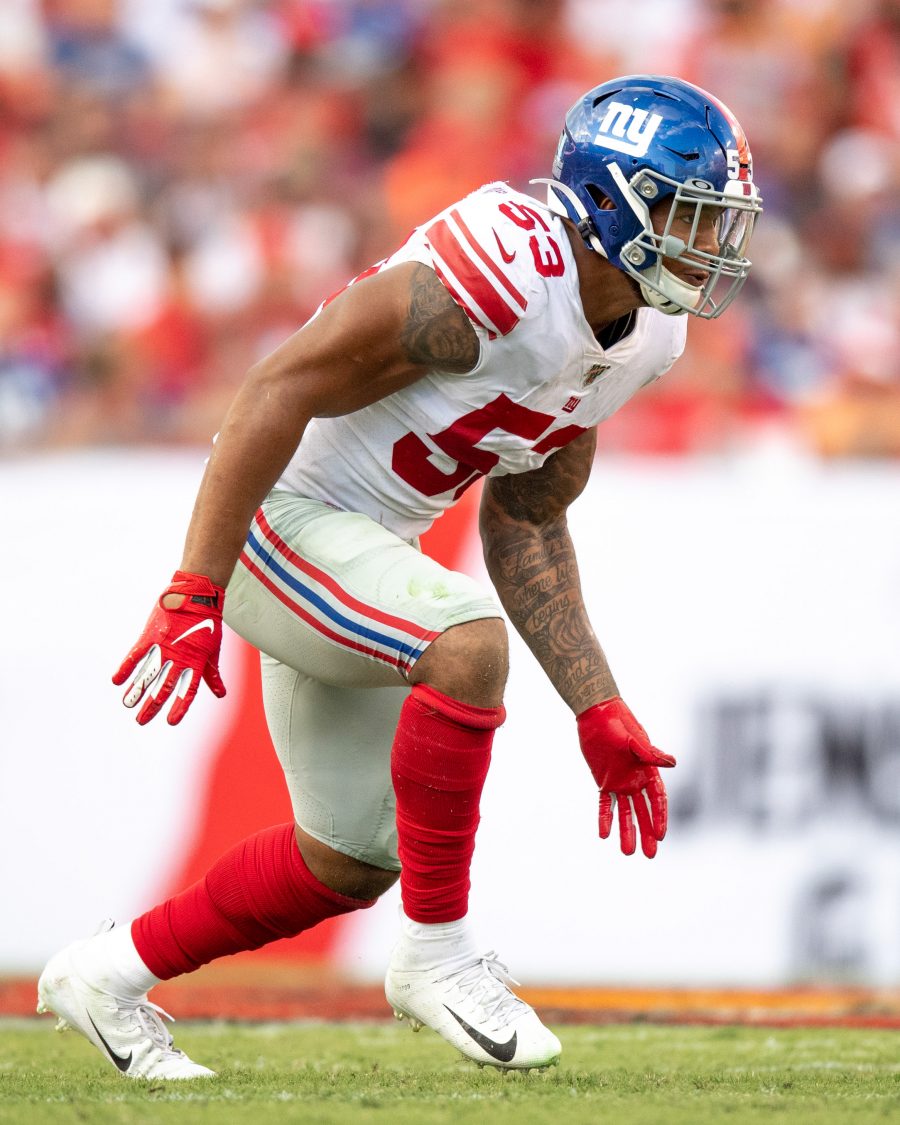 Under former head coach Joe Judge and defensive coordinator Patrick Graham, Ximines was used in a rotational role for the first seven games of the 2021 season, averaging roughly 23 snaps per game. In a Week 8 matchup against the Chiefs, Ximines' offsides penalty negated a fourth quarter interception that may have cost the Giants the game, and in the final nine games of the season, Ximines was a healthy scratch six times and played just one defensive snap.
In Dunleavy's opinion, Ximines — the first Old Dominion player to ever be selected in the NFL draft — would have been cut if New York had elected to retain Judge. Of course, the team fired Judge, Graham left to take the defensive coordinator post with the Raiders, and the new Big Blue HC/DC tandem of Brian Daboll and Don "Wink" Martindale is prepared to give Ximines a clean slate.
"You want to try to do it your way, be true to yourself, give the guys opportunities to be themselves, let them either get with the program or not get with the program," Daboll said. "Sometimes it's hard as a coach not to have any preconceived notions about players, staff, whoever it may be, because it's such a small group. But I think everybody should be afforded that opportunity."
This will actually be the second staff overhaul that Ximines has weathered. He was drafted in the third round in 2019, when Pat Shurmur was head coach and James Bettcher was operating as defensive coordinator, and in his rookie campaign, he showed a fair amount of promise. In 16 games (two starts) in 2019, he posted 4.5 sacks and 25 pressures. He started three of the first four games of the 2020 season — the first year of the Judge era — but a shoulder injury ended that year prematurely. In 2021, he could not return to the form he showed as a rookie before being benched.
The Giants have invested considerable draft capital into their pass rushing contingent since Ximines turned pro, adding Azeez Ojulari and Elerson Smith in the second and fourth round, respectively, in 2021, and selecting Kayvon Thibodeaux with the No. 5 overall pick of this year's draft. The team also signed Jihad Ward in March and is still rostering 2021 sixth-rounder Quincy Roche, who was claimed off waivers from the Steelers before the 2021 regular season got underway. Roche would go on to appear in 14 games (three starts) for New York last season, generating 2.5 sacks.
So, clean slate or not, Ximines will have his work cut out for him as he seeks to carve out a meaningful role in his platform year. Still, Martindale's aggressive, blitz-happy approach could allow him to find some success and reestablish his value.
"There is going to be a lot of opportunity to share the cake, so I'm excited to see how it goes," Ximines said. "There is a looser leash on you. You can just go create pressure, and that's always fun."