In a surprise twist, the franchise tag-induced situation between Saquon Barkley and the Giants has been resolved. The two sides agreed on a one-year deal worth up to $11MM, per NFL Network's Ian Rapoport (Twitter link).
The guaranteed base value of the contract is $10.1MM – the same as the franchise tag Barkley was set to play on during the 2023 season. $900K in incentives are in place to give him the opportunity to slightly outpace the earnings he would have seen on the tender. Rushing yards, touchdowns and receptions will yield added compensation, but only if the Giants make the postseason (Twitter links via ESPN's Adam Schefter and Ryan Dunleavy of the New York Post). Rapoport adds that the 26-year-old will receive a $2MM signing bonus, while his colleague Mike Garafolo notes that New York will still be able to use the tag next year if they so desire (Twitter link).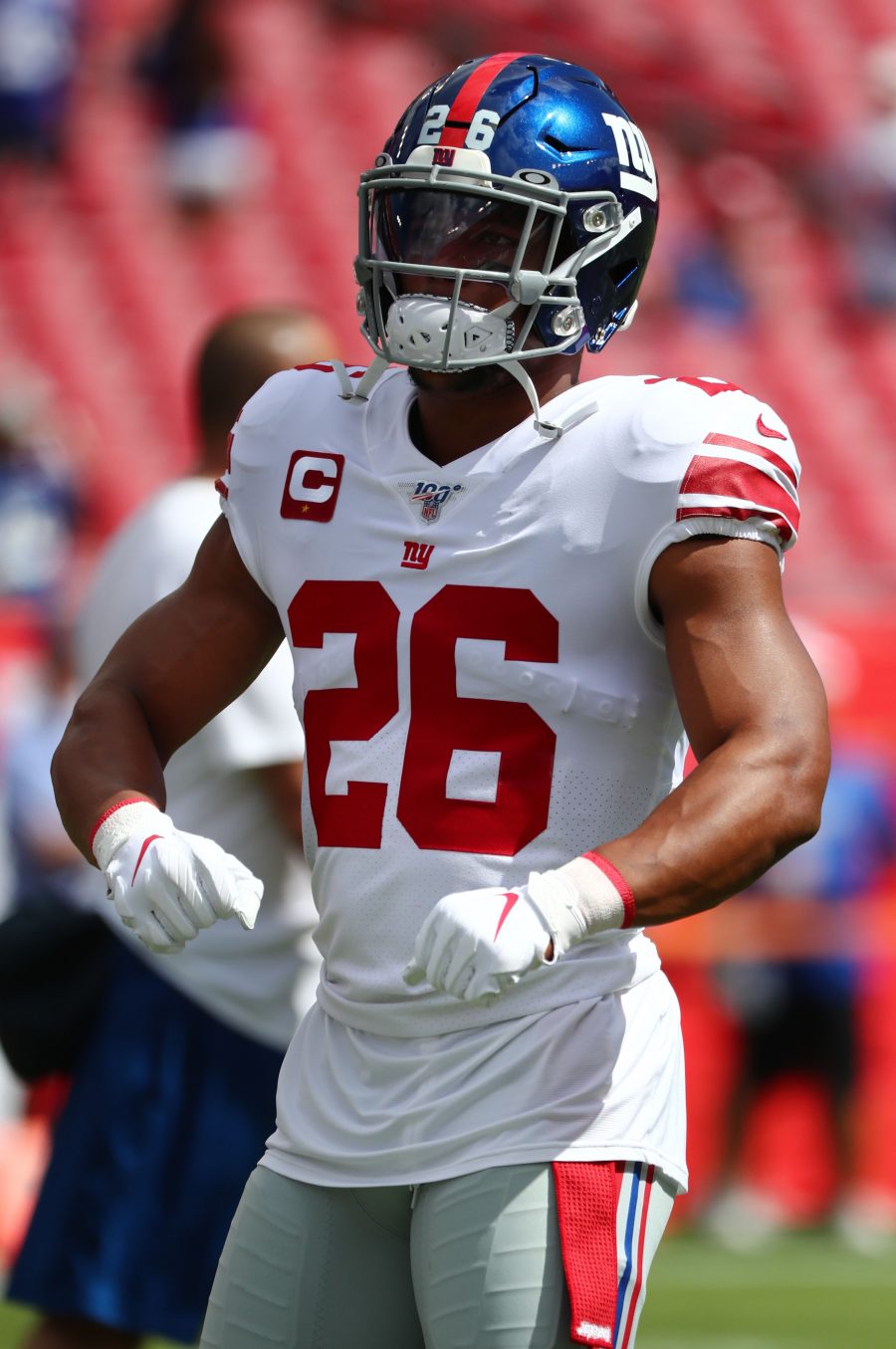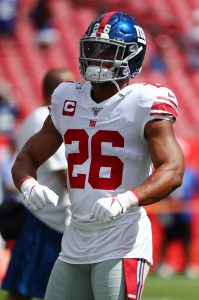 Barkley was one of three running backs who were unable to reach agreement on a long-term deal ahead of last week's deadline for franchise tag recipients. Negotiations on that front are not allowed to re-commence until January, but NFL rules allow for one-year deals to be signed in place of the tag, even if they are worked out after the deadline. Such instances are rare, but in this case the provision has allowed for a compromise which will see the Giants' offensive catalyst work out his contractual status (for this season) in time for training camp.
Barkley and the Giants came within roughly $2MM on both annual value and guaranteed compensation during their eleventh-hour negotiations, marking notable progress but leading to questions about why a deal could not be worked out. The team's last offer included an increase in AAV in exchange for a lesser guaranteed figure, and it was only right up against the deadline that New York was willing to reach the $22MM mark in the latter category. That represents the amount Barkley (along with Josh Jacobs and Tony Pollard) would earn on consecutive tags, which are fully guaranteed. Offers including assurances above $22MM on a multi-year contract would therefore be needed for those backs to see them as an improvement on playing out two tags.
After the deadline passed, Barkley spoke publicly about his frustrations with leaked information regarding extension talks. He also expanded on the previously-reported possibility that he would not only hold out from training camp, but skip out regular season games as well. Doing so would have resulted in $560K in lost salary per week, and left the team without the focal point of their ground game. That scenario is now off the table, though, and both parties can move forward with preparations for the season.
Having not signed his tag, Barkley would not have been subject to fines for missing camp. Now that he will be under contract, his attendance will be mandatory. His return to the team will be a welcomed development, as he looks to build off his career-best 1,312 rushing yards from last season, which helped propel to Giants to a surprise run to the divisional round of the playoffs. The financial element of his 2023 performance will still be worth watching closely, however, since today's news leaves him eligible to be tagged for a second time after the campaign.
With Barkley's situation now resolved and Pollard having already signed his tag, attention will now turn to Jacobs. The latter began his hold out of Raiders training camp yesterday, and he has also acknowledged the threat of missing regular season games. Whether or not this Giants-Barkley compromise provides a blueprint for a solution between Jacobs and the Raiders will be worth watching closely.
Follow @PFRumors