SEPTEMBER 21: While previous reports indicated the contrary, Barkley confirmed tonight that he did indeed suffer a high ankle sprain, per Thursday Night Football's Taylor Rooks (h/t Pat Leonard of New York Daily News).
The running back admitted that his injury isn't as serious as it could have been, and he said that his absence from tonight's game was more due to pain tolerance. Barkley also pointed out that New York's next game is in 11 days, so he'll have some extra time to get right before Week 4. While Barkley wouldn't guarantee only a one-game absence, it certainly sounds like he's leaving that door open.
SEPTEMBER 20: Although Brian Daboll stopped short of ruling out Barkley earlier this week, the Giants have done so Wednesday. Barkley will at least miss one 49ers game, but Jeremy Fowler of ESPN.com confirms the sixth-year veteran is not battling a high ankle sprain. That stands to shorten his time away.
The Giants will also be without Andrew Thomas for a second straight game, and left guard Ben Bredeson's concussion will keep him out of Big Blue's Thursday-night tilt. Outside linebacker Azeez Ojulari will also be down for the Giants.
SEPTEMBER 18: Saquon Barkley was sidelined for the final offensive play of the Giants' Week 2 comeback victory, and it was feared after the game he would be dealing with a serious ankle injury. The worst-case scenario has been avoided, but he is nevertheless set to miss time.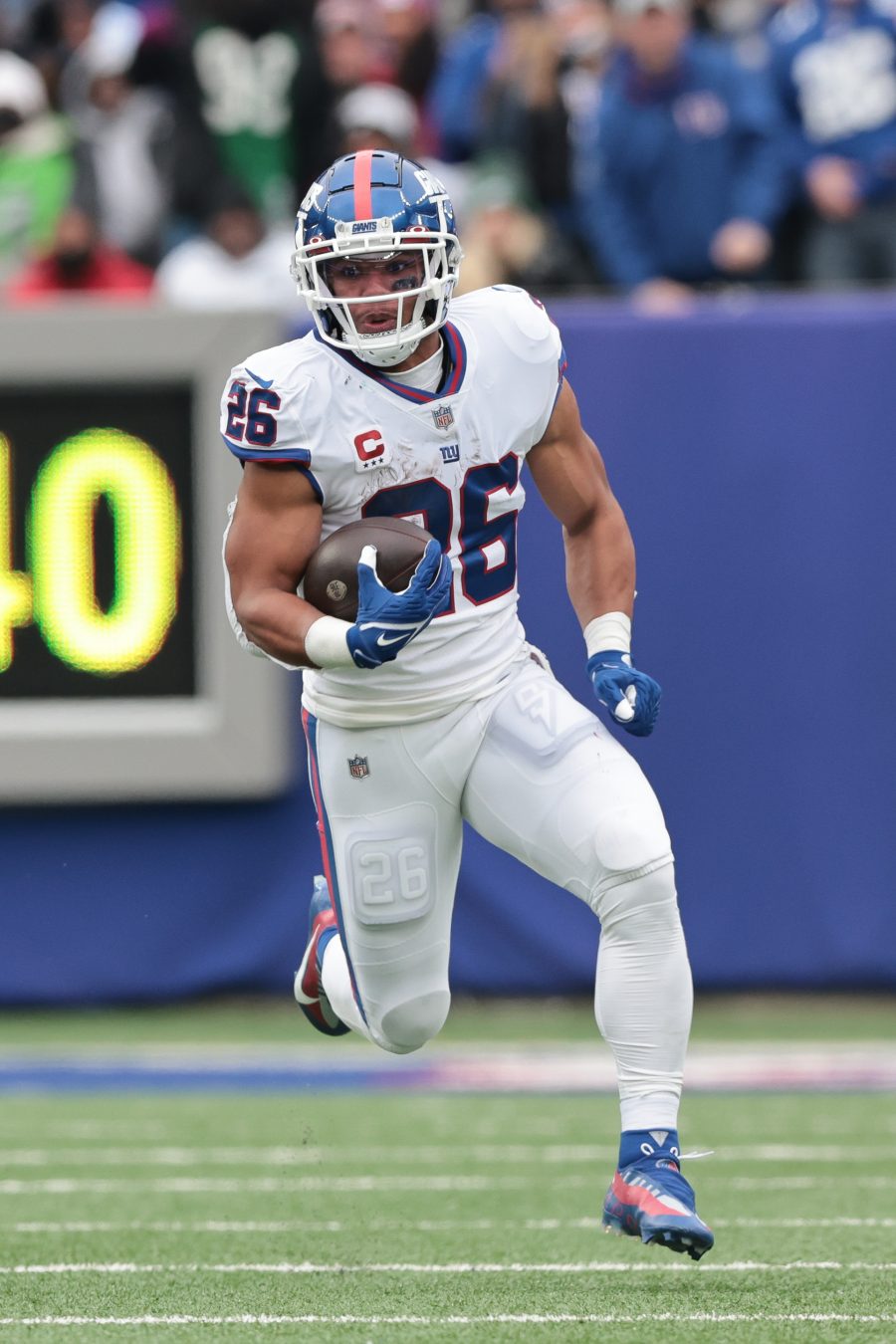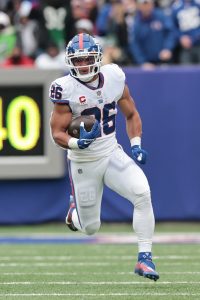 ESPN's Adam Schefter reports that an MRI revealed an "ordinary" ankle sprain for the Pro Bowl back. As a result, Barkley is expected to miss roughly three weeks. At a minimum, that will keep him sidelined for the team's upcoming Thursday night contest against the 49ers.
Barkley played all but one snap in New York's surprise win against the Cardinals, proving his importance to the team's offense. Given his heavy workload, replacing him will be a tall order for the Giants as they look to rebound from the struggles suffered in the first six quarters of their season. That task will fall to Matt Breida, Gary Brightwell and Eric Gray.
After initially representing the team's higher priority with respect to a long-term extension, Barkley saw quarterback Daniel Jones ink a four-year, $160MM pact in March. That allowed the Giants to use the franchise tag on the former No. 2 pick, though extension talks continued through to the deadline for players hit with the one-year tender. No deal materialized, with Barkley turning down offers which increased in AAV at the expense of guarantees.
In the end, a training camp holdout was avoided with the parties agreeing to a small incentive package which allows Barkley's 2023 compensation to max out at $11MM. Individual statistical performances, along with team success, is required for his earnings to reach the maximum value, though, so any missed time is signficant from a financial outlook.
With Barkley unavailable for the time being, the Giants' ground game will look much different. He leads the team in rushing yards with 114, putting him slightly ahead of Jones. Breida and Brightwell have combined for 19 yards on four carries, but an increased role for at least one of them will be necessary moving forward. An IR stint for Barkley is unlikely given his recovery timeline, but New York will no doubt proceed with caution with the 26-year-old given his status as an offensive focal point.