MARCH 30: After making that $12.5MM-per-year offer during the season, the Giants upped it to $13MM ahead of the franchise tag deadline, Dan Duggan of The Athletic notes (subscription required). With the Cowboys cutting Ezekiel Elliott, a $13MM-AAV deal would rank third among running backs — between the Christian McCaffrey–Alvin Kamara tier and the glut of deals in the $12MM-per-year neighborhood. Schoen and Mara would like to finalize a deal, but the sides may need to work their way back to this price point, as nothing is imminent.
MARCH 28: The Giants were able to beat the franchise tag deadline with minutes to spare and sign quarterback Daniel Jones to a long-term deal. Doing so allowed them to place the franchise tag on running back Saquon Barkley, which guarantees he will remain in New York for 2023, but leaves his future beyond that point in doubt.
Barkley, 26, is set to earn $10.1MM this season if he plays on the tag. He and the Giants have until mid-July to reach an agreement on a multi-year extension, but the market hasn't lent itself to big-money accords for running backs so far. In light of that, it remains to be seen if progress will be made in the coming weeks to re-engage in contract talks.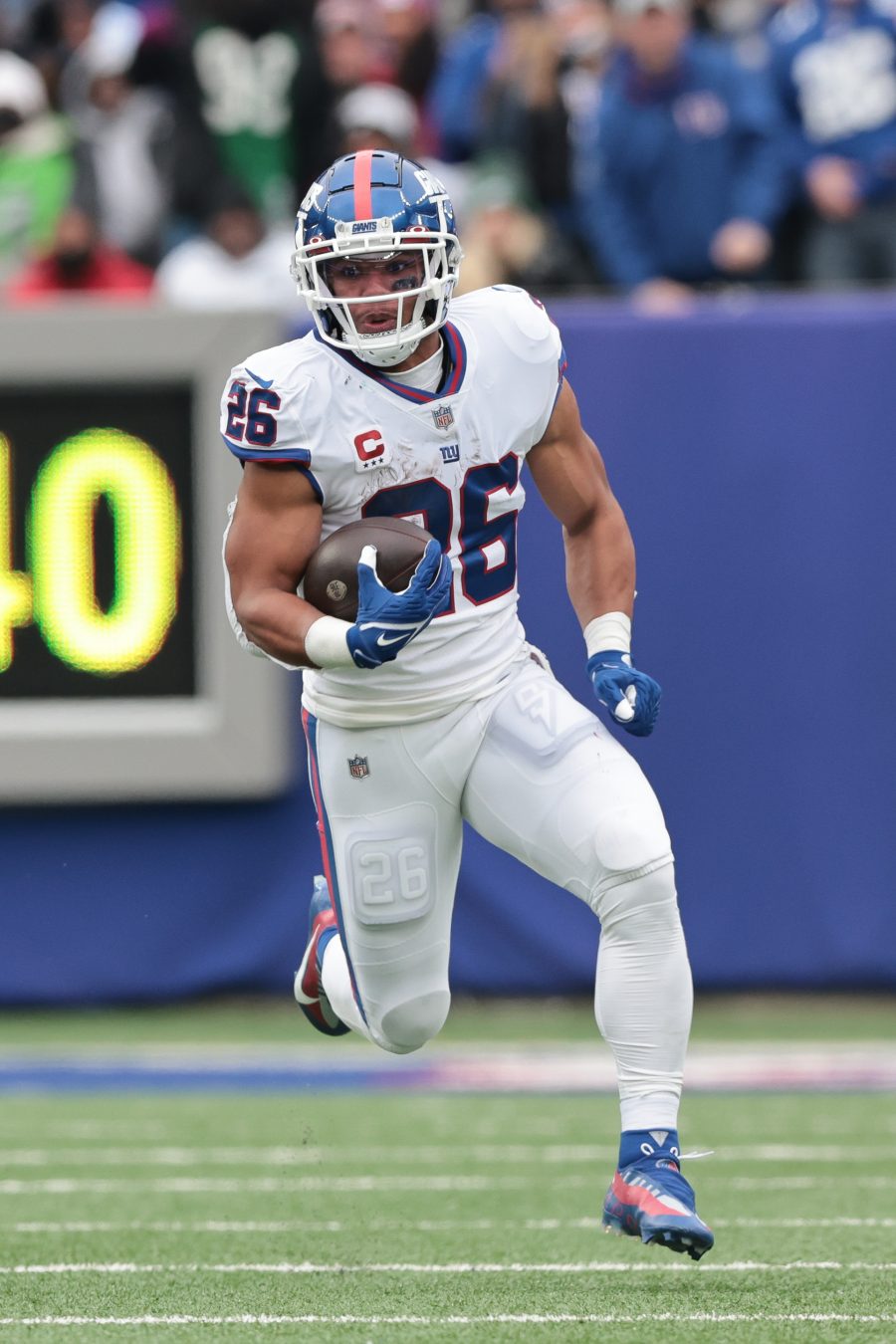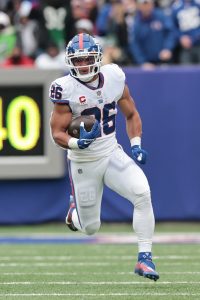 "There's no outstanding offer right now," Giants GM Joe Schoen said at the league meetings, via ESPN's Dan Graziano. "Once we put the franchise tag on him, we stepped back. We knew throughout the negotiation that there was going to be a time where, if we couldn't come to an agreement, we were going to go to the franchise tag, and that's what we did."
New York initially saw the former No. 2 pick as the higher priority for a new deal, but later turned their attention to working out an extension with Jones. The Giants have reportedly been willing to reach the $12.5MM-per-year mark with Barkley, but in-season negotiations didn't yield much in the way of traction for an extension; it came out earlier this month that an increased offer was unlikely. Even though they appeared prepared to let the Penn State alum hit the open market this year, it remains the team's goal to keep Barkley in the fold for years to come.
"I told Saquon we want him to be a Giant for his entire career," owner John Mara said. "The running back market is what it is right now, but I'm still hopeful at some point we will come to an agreement… I told him how much I wanted him to be a Giant and to play his whole career as a Giant… And I think he would like that as well."
Mara also acknowledged, to no surprise, that Barkley is unhappy with having been tagged. His compensation, if he plays on the tag in 2023, will put him in a tie for eighth (with fellow tag recipients Josh Jacobs and Tony Pollard) amongst RBs in terms of annual value. Earlier in the negotiation process, Barkley was said to not be eyeing a market-resetting deal even after he delivered a career-high 1,312 rushing yards as the focal point of the Giants' offense in 2022. A new accord moving him into the top-five at the position would not be a surprising target, however.
Giants head coach Brian Daboll noted that he has not been in communication with Barkley for two weeks, and that he remains uncertain if the latter will report to voluntary OTAs next month (Twitter link via Dan Duggan of The Athletic). Barkley's actions in the near future will increasingly become a storyline worth following if the offseason drags on without progress being made on an extension.