If you've been following the contract negotiation updates between the Ravens and star quarterback Lamar Jackson, you've been hearing about a young kid without proper representation lackadaisically going through "unusual" procedures. Well, according to Jason La Canfora of CBS Sports, those plugged into the situation believe Jackson is in far more control than has been illustrated.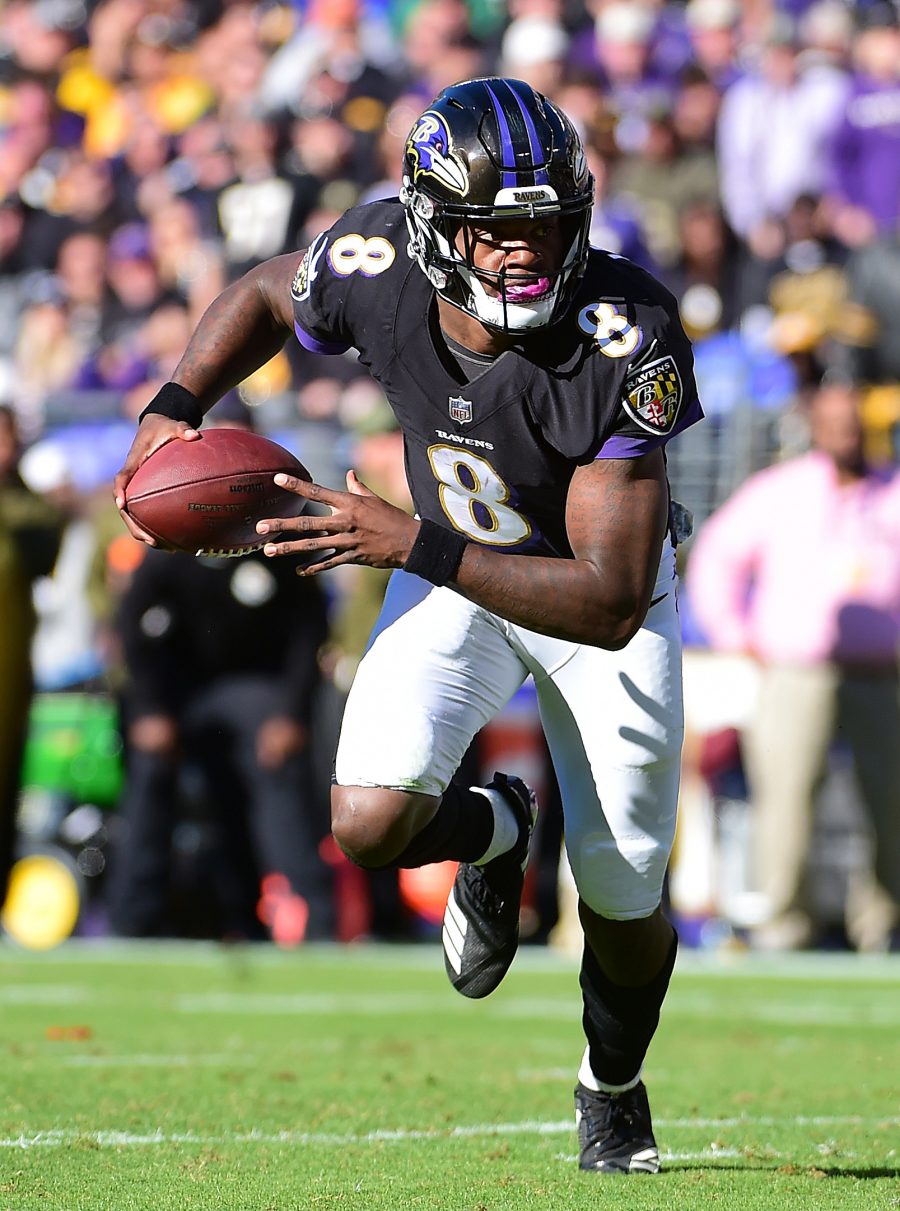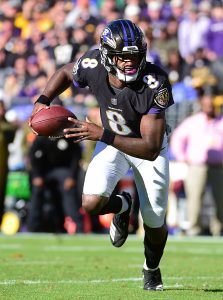 Baltimore has reportedly presented offers to the 25 year-old focusing on term rather than annual average. Even so, long-term in this situation is being defined as five years or more. These long-term offers to Jackson apparently value in the realm of $35MM per year. In either respect, it doesn't sound like the offers compare to those of fellow star quarterbacks Patrick Mahomes (10-year, $45MM aav) or Josh Allen (6-year, $43.01MM aav). General manager Eric DeCosta has repeatedly stated that, when Jackson wants to talk, he's ready to work towards a deal.
Casual observers have frequently made comments that it would be much more prudent for Jackson to allow an agent to move forward with negotiations that could land him a deal worthy of his talents while allowing him to focus on his play. Jackson has confidence he can do both, and those casual observers may come to agree if they learn what Jackson is aiming for.
According to La Canfora's sources, Jackson isn't looking at Mahomes and Allen when thinking about his options moving forward, Jackson is looking at Vikings' quarterback Kirk Cousins. Cousins, who is not considered on the same level as Mahomes, Allen, and Jackson, played out his rookie contract, played out two franchise tags, then captured a fully-guaranteed, three-year deal worth $84MM.
If Jackson follows this route, he is set to earn $23.02MM in the 2022 NFL season. This year's franchise tag value for quarterbacks is set at $28.6MM. It will be adjusted, and likely increased, next year and the year after. Plus, when a player receives a franchise tag for the second year in a row, instead of getting paid the value of the tag, they are paid 120% of its value. So, to illustrate the inherent value there, if the franchise tag numbers were to stay the same over the next two years (they won't), Jackson's next three seasons would pay out $23.02MM, $28.6MM, and $34.32MM respectively. Following that, Jackson would be a former-MVP quarterback on the market before he turns 30, an extremely rare commodity.
If Cousins was able to leverage that situation into a three-year, $84MM deal, think what Jackson could earn. Jackson is obviously worth more than Cousins' $28MM per year and over a short-term deal Jackson could net an even higher average still. Not to mention that every year, the market increases. With gambling money pouring in and record media deals paying dividends, NFL contracts continue to skyrocket. Cousins' deal was made in 2018. In 2025, a top-tier quarterback may be able to earn up to $50MM per year if contract numbers continue to climb.
Allowing Lamar to carry those cap numbers over the next three years could truly hamper the Ravens' ability to surround him with talent. The way Jackson sees it, he is betting on himself in the short-term but sees an opportunity to cash in either way. He has placed himself in an enviable position that tells Baltimore they don't have to pay him what he's asking for, but, if they don't, it won't do their cap space any favors.
Expect for Jackson to continue waiting patiently for a deal he can't say "no" to. Until then, Jackson will continue to focus on his play. As long as he stays healthy and continues to perform at the level he's shown he can, Jackson is due for a payday regardless of when a deal gets made.