9:17pm: As of now, the Chiefs are planning on shifting Taylor to left tackle, Albert Breer of SI.com notes. This will follow the team's Brown blueprint, though Brown — primarily a right tackle in Baltimore — had taken some reps at left tackle after filling in for Ronnie Stanley in 2020. Brown also wanted to be traded due to the Ravens viewing him as a right tackle; no such mandate is known to have come from Taylor. The ascending pass protector also only started at left tackle twice while at Florida. While this plan is subject to change, Kansas City's $20MM-AAV contract looks to be addressing Patrick Mahomes' blind side — rather than Taylor becoming the NFL's highest-paid right tackle.
1:17pm: The Chiefs look to be shifting their financial balance to the right side of their offensive line. After not franchise-tagging Orlando Brown Jr. this year, Kansas City has agreed to terms with Jawaan Taylor.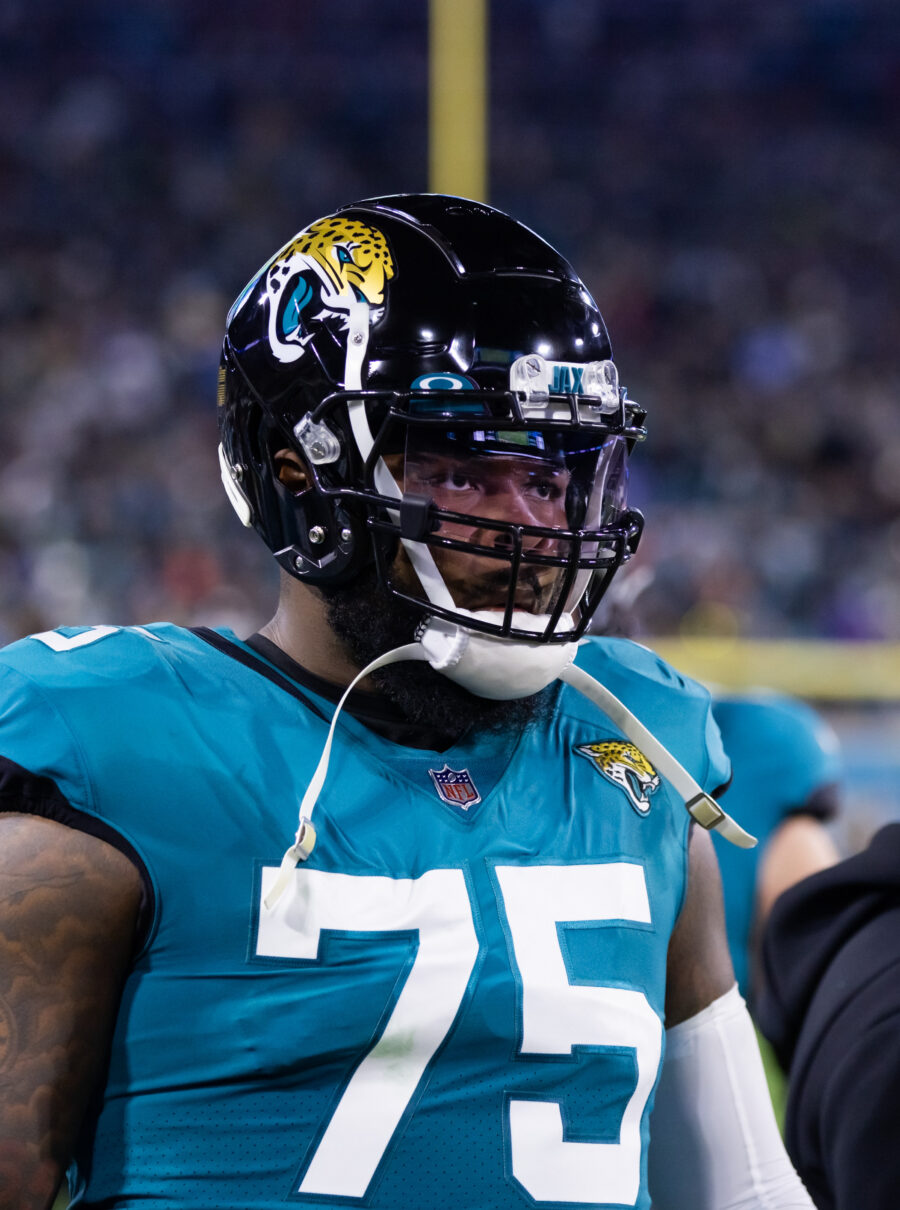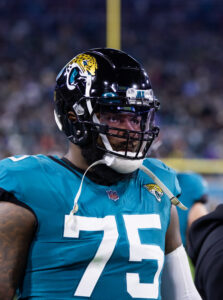 The four-year Jaguars right tackle agreed to a four-year, $80MM deal with the Chiefs, according to Ian Rapoport of NFL.com (on Twitter). This marks yet another splash move from Kansas City GM Brett Veach up front, and Taylor will join one of the NFL's best O-lines.
Taylor, 25, will receive an $18.9MM signing bonus and earn a base salary of just $1.1MM in 2023, Field Yates of ESPN.com tweets. His 2024-26 bases each check in at $19.5MM, Yates adds. The latter three salaries stand to open the door for future restructures. Taylor will lock in $60MM in guarantees by March 2024, Breer adds.
Andrew Wylie, who served as Kansas City's starting right tackle last season, just agreed to a Commanders deal. The Chiefs were aiming much higher, it turns out. Taylor, who has never missed a game in his pro career, has been the Jags' right-side starter throughout his career. A 2019 Jacksonville second-round pick, the ex-Florida Gator will be expected to provide a big upgrade on Wylie.
Perhaps the more notable fallout from this signing: Brown appears headed out of Missouri. The Chiefs used their tag on the mammoth left tackle in 2022 but decided not to keep him off the market this year. Brown turned down a deal that would have made him the league's highest-paid left tackle ahead of last July's tag extension deadline. The former Ravens right tackle will now take a chance he can collect a better deal — presumably one with more guaranteed money, as he viewed that as the prime impediment toward re-upping with the Chiefs — on the market this week.
Right tackle doubled as one of the prize positions in free agency this year. The oft-derided free agency class carried Taylor, Mike McGlinchey and Kaleb McGary, however. Two of those blockers are now headed to the AFC West. McGlinchey agreed to a Broncos deal earlier Monday.
At $20MM per year, Taylor is now the NFL's highest-paid right tackle. He profiled as the top right-side pass protector available this year, and a Chiefs team that two years ago authorized a guard-record contract (Joe Thuney's) in free agency is resetting the market at another blocking position. Taylor's pact tops Ryan Ramczyk's 2021 Saints extension. Considering the profile gap between Ramczyk and Taylor, this is a massive bet on the latter's best years coming in Kansas City. But the Chiefs now have their right tackle spot locked down. With Taylor, Thuney, Creed Humphrey and Trey Smith entrenched as starters up front, the team can shift its focus to determining its post-Brown solution on the blind side.
The Jaguars had attempted to keep Taylor, but given left tackle Cam Robinson's contract and the market that formed for Taylor, it is unsurprising the team was unable to keep him off the market. The Jags have Robinson coming back from a meniscus tear and could look to Walker Little to fill in on the right side.