DECEMBER 4: The Bengals announced that Chase is indeed active, as expected, which will give the Bengals both members of their 1-2 receiving duo once again. Mixon, however, will be inactive for the second consecutive game.
DECEMBER 2: Chase is on track to make his return against the Chiefs, Taylor said Friday. Mixon, however, remains in concussion protocol. The Bengals are not ruling out their well-paid running back, but he is running out of time to make a return in this key intraconference game.
NOVEMBER 30: Although Week 12 loomed as Ja'Marr Chase's comeback window, the second-year Bengals receiver indicated pregame discomfort. Chase said (via NFL.com's Cameron Wolfe, on Twitter) he asked Zac Taylor for one more week to move to 100%.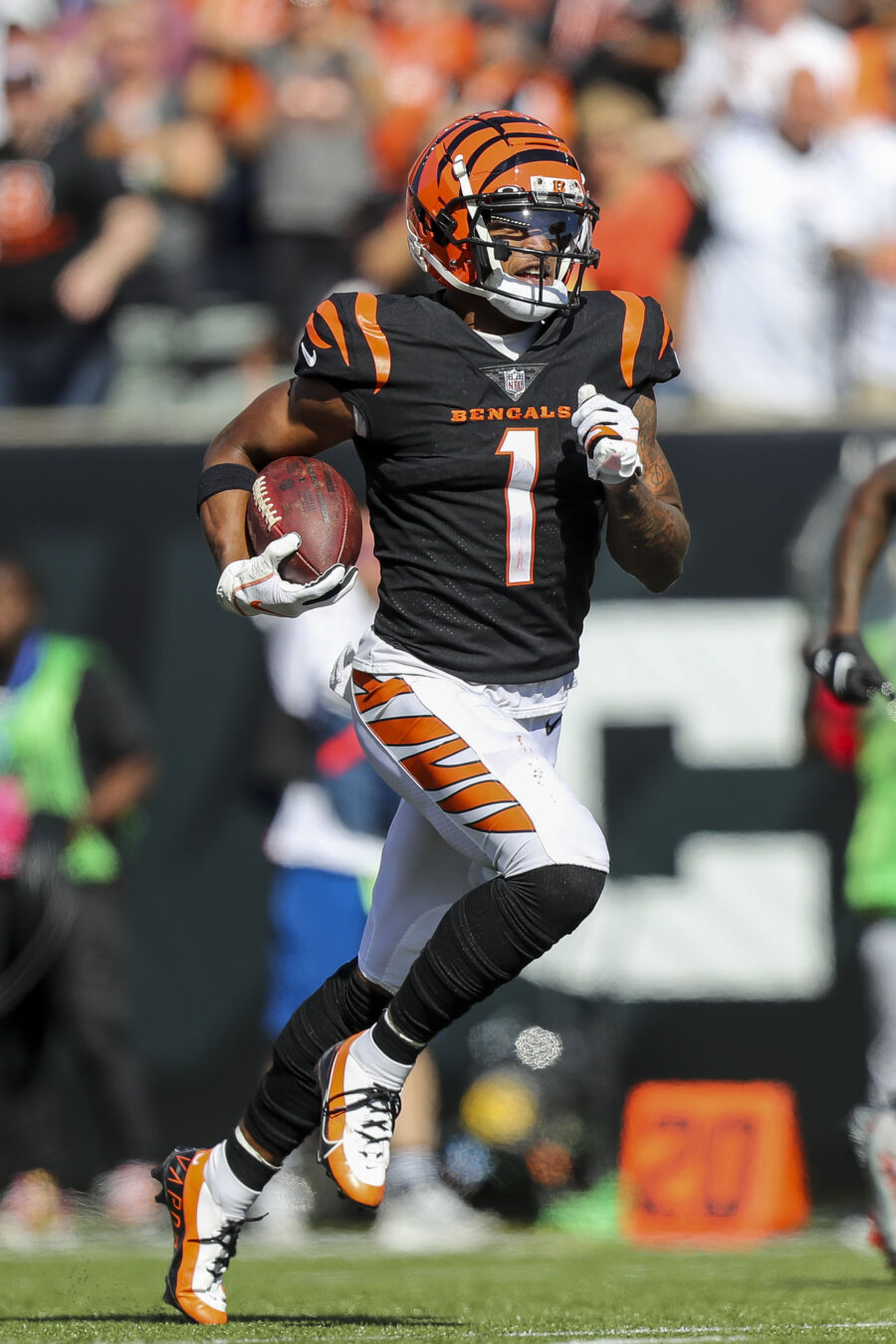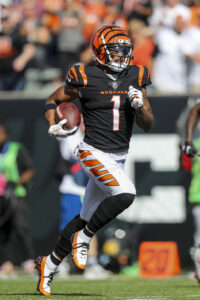 The Bengals, naturally, obliged and beat the Titans without Chase or Joe Mixon. They will face the AFC-leading Chiefs in Week 13. Chase, who fared rather well in the Bengals' two Chiefs matchups last season, said he suffered a hairline fracture in his hip against the Saints in Week 6. While he played through the issue in Week 7 against the Falcons, the Bengals shut him down soon after.
No hip labrum tear occurred, Chase added (via cleveland.com's Andrew Gillis and ESPN.com's Ben Baby; Twitter links), but the fracture happened, confusingly, as he faked being hurt while scoring the first of his two touchdowns against New Orleans. The Offensive Rookie of the Year said he has no pain in his hip presently. Chase detailing his injury to this degree certainly points to a long-awaited return.
The Bengals are 3-1 without their top weapon but rocketed to Super Bowl LVI due to major contributions from last year's No. 5 overall pick. Chase broke Jerry Butler's 42-year-old single-game record for receiving yards by a rookie, compiling 266 in Cincinnati's Week 17 win over Kansas City last season. He added six catches for 54 yards and a touchdown in the Bengals' comeback win in the AFC championship game.
This season, Chase sits eighth in the NFL with 86.4 receiving yards per game. Tee Higgins has picked up the slack for Cincinnati recently. The third-year wideout has 16 receptions for 262 yards and two touchdowns over the past two games. The Bengals are amid a stretch in which they face either a division leader or a team with a winning record in six of their final seven games; having Chase back would certainly help the defending AFC champions' cause.