Rumored as a departure candidate for months, Darius Slayton was on the Giants' 53-man roster last week. But the team excusing the fourth-year wide receiver from its Tuesday practice injected more uncertainty into this situation.
Wednesday morning, however, brought some clarity. He is accepting a pay cut, Newsday's Tom Rock tweets. Slayton agreed to reduce his salary from $2.54MM to a league-minimum (for players with his service time) $965K. Although this creates nearly $2MM in cap space for the Giants, Rock adds Slayton, who will return to practice Wednesday, can earn some of his money back through incentives.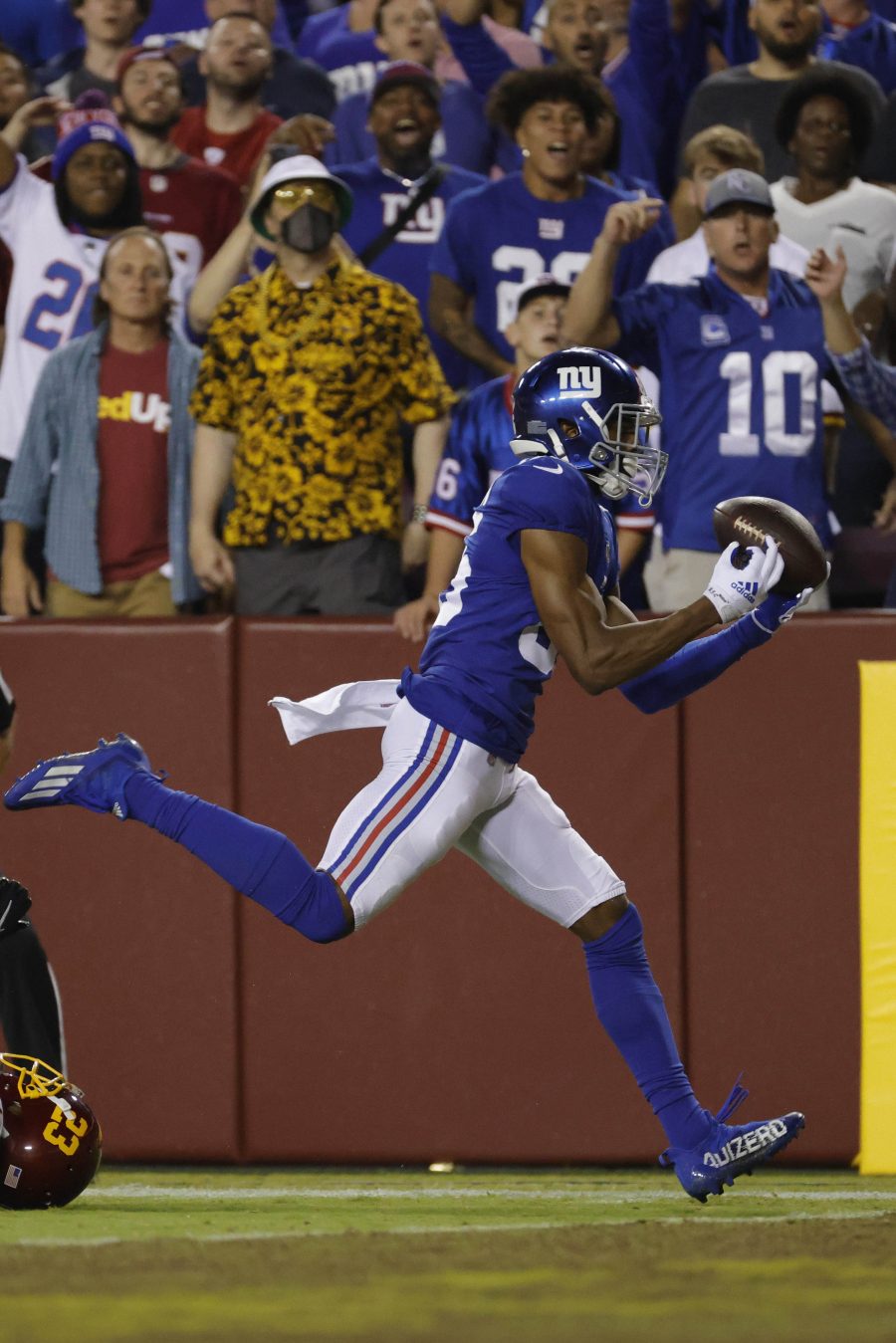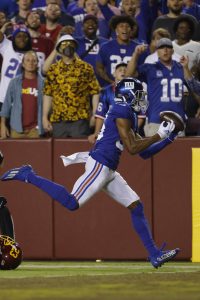 This transaction essentially erases the raise he was due on a proven performance escalator. Slayton's fifth-round salary had climbed to the $2.54MM mark after he played at least 35% of the Giants' offensive snaps over his first three seasons. It will be interesting to see if he gets there this year.
This is far from the most notable cap-related move to come out of Giants headquarters this week, as their Leonard Williams restructure created nearly $12MM in space and changed their post-2022 math with the highly paid defensive lineman. But it does affect the roster status of a player who led the team in receiving in each of his first two seasons.
A former fifth-round pick, Slayton totaled 1,491 receiving yards from 2019-20. From a star-studded draft class, that total ranks fourth — ahead of both Deebo Samuel and Marquise Brown — in that span. But the Auburn alum totaled just 339 yards (on 26 receptions) last season. The Giants' offense cratered in 2021, which saw QB Daniel Jones miss extensive time and OC Jason Garrett and HC Joe Judge being fired, but the team had added Kenny Golladay in free agency and used a first-round pick on Kadarius Toney. This year's second-round selection of Wan'Dale Robinson further affected Slayton's status.
After averaging north of 15 yards per catch as a deep threat from 2019-20, Slayton was shopped during the draft and used as a backup throughout the offseason. That is expected to be his 2022 role under Brian Daboll. In addition to the Golladay-Toney-Robinson-Sterling Shepard quartet, the Giants kept two other receivers — David Sills and Richie James — on their 53-man roster.
Slayton may still be a trade chip, with the salary reduction potentially increasing the likelihood of an in-season move. Interest emerged before last week's roster-cutdown deadline. For now, the veteran remains on a Giants team full of notable receiver investments — but one whose passing-game pecking order under Daboll remains fairly unknown.