After two years in Miami, linebacker Duke Riley has agreed to a two-year deal to return to the Dolphins, according to Adam Schefter of ESPN. The 28-year-old linebacker is a veteran who rotates in on defense and anchors on special teams.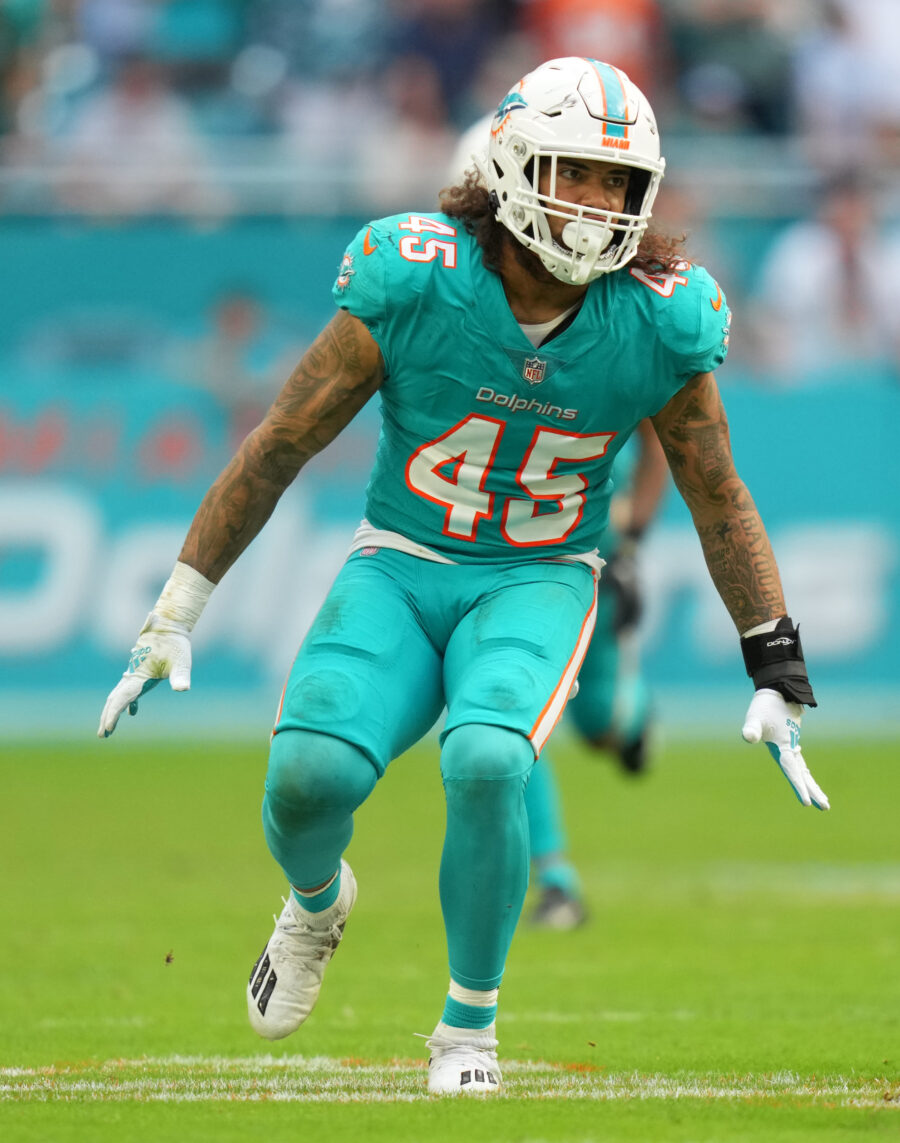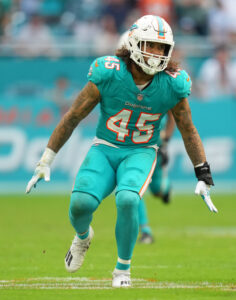 Riley entered the league as third-round draft pick out of LSU for the Falcons. While he failed to reach his draft potential, Riley's been able to produce in limited time for whatever defense he's been a part of. After losing playing time, and eventually his starting job, in Atlanta to Foyesade Oluokun in 2018, Riley was traded to the Eagles.
In Philidelphia, Riley once again got an opportunity to carve out some starting time while still helping on special teams. He dealt with some injuries here and there in 2020, ending the season on injured reserve. When his contract expired, the Eagles allowed him to hit free agency and he found his way to South Beach.
In Miami, Riley continued his role as a rotational linebacker and special teamer, starting three games in his first season with the team. He earned a second one-year contract with the Dolphins to play through the 2022 season and appeared in every game, starting two. Riley hasn't provided the top production numbers of other free agent linebackers who will sign massive deals, but he is reliable and consistent in what he does provide.
With fellow inside linebackers Elandon Roberts and Sam Eguavoen also headed towards free agency in Miami, Riley becomes the primary backup for the inside linebacker position behind Jerome Baker and the newly acquired former Titan, David Long. The two-year contract will be the first multiyear contract for Riley since his entry level draft contract. It's a fitting reward for a grinder who gives his all on special teams and fills in well when needed on defense.