Cardinals defensive coordinator Nick Rallis recently indicated the team's cornerback situation is unresolved beyond Marco Wilson's spot. One of the top contenders to start alongside the third-year veteran is no longer part of the equation.
The Cardinals placed Rashad Fenton on IR on Monday. The team also moved running back Stevie Scott off its 90-man roster, waiving the recently added performer.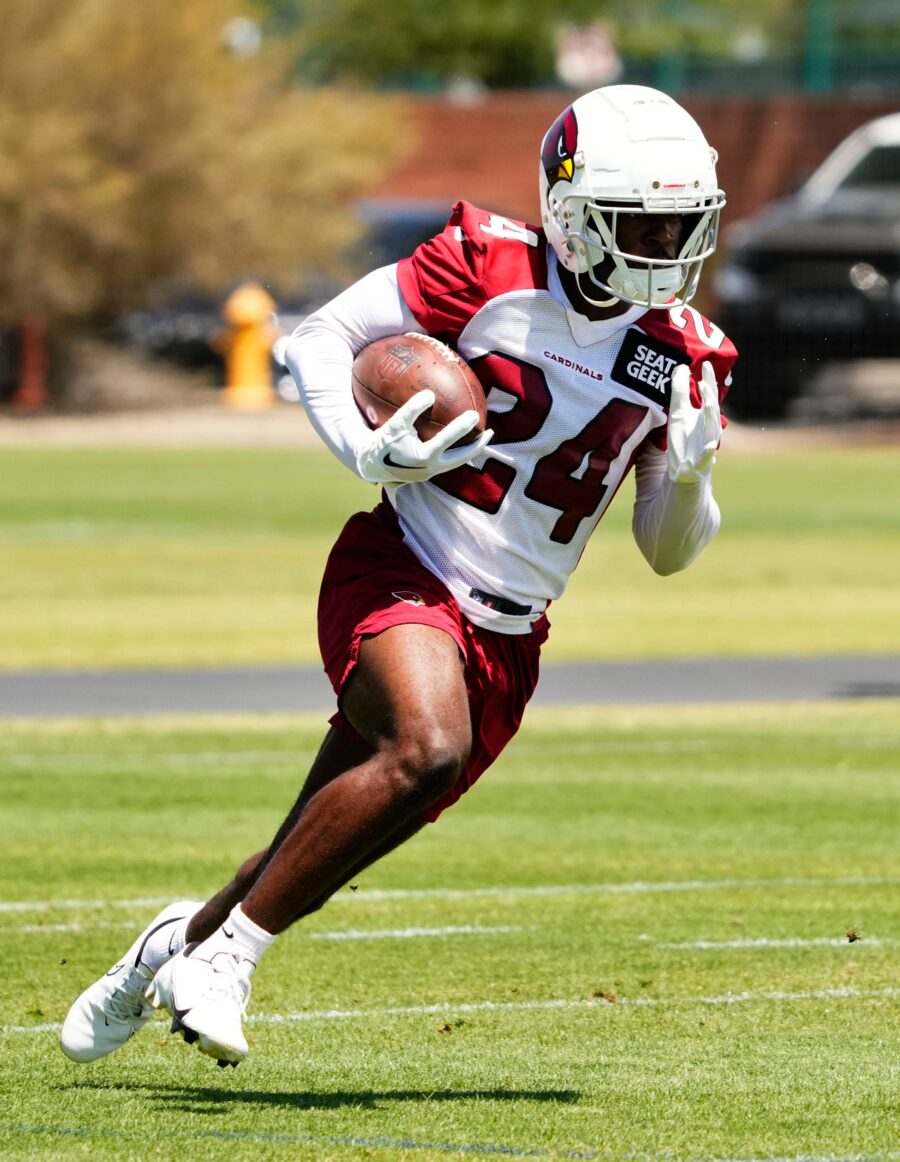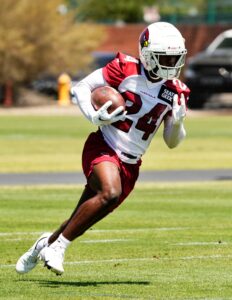 [RELATED: Cardinals Place RB Marlon Mack On IR]
Fenton played a starting role for the Super Bowl-winning Chiefs last season, lining up as a first-stringer in five games for the eventual champions. But the Chiefs traded Fenton to the Falcons just before last year's trade deadline. That move did not lead to much work for the four-year veteran, who played in just two games with Atlanta. The low-profile contract year led to Fenton accepting a one-year, $1.23MM contract from the Cardinals, who guaranteed him just $76K.
Arizona cannot bring Fenton off IR; players who return from their teams' IR lists must be carried over to the 53-man roster. Such status was automatic for Fenton over the past four years. The former Kansas City sixth-round pick logged a 49% defensive snap share in 2020 and a 60% rate in 2021. Prior to being dealt, Fenton was on the field for 92% of the Chiefs' defensive plays last season.
Fenton, 26, has spent time both as a slot defender and boundary cover man. But his bounce-back effort is currently on hold. It is unclear if this injury will keep him out for all of 2023 or if an injury settlement, which would allow for a belated return, will be in the cards.
With Fenton out of the picture, the Cardinals still have a few notable options at corner. They re-signed Antonio Hamilton to a low-cost contract and used third- and sixth-round picks on the position, drafting Garrett Williams in Round 3 and Kei'Trel Clark in Round 6. Williams remains on Arizona's active/NFI list as a result of the ACL tear that ended his Syracuse career in October 2022. Clark has received first-team reps during camp.
The Cards, who also added ex-Vikings corner Kris Boyd, may have fewer snaps available for its corners this season. They are planning to use a number of three-safety looks that feature Budda Baker, Jalen Thompson and now-full-time safety Isaiah Simmons.