Ryan Kerrigan announced his retirement this offseason, but the longtime Washington pass rusher will not spend too long out of the league. The Commanders are adding him to their coaching staff.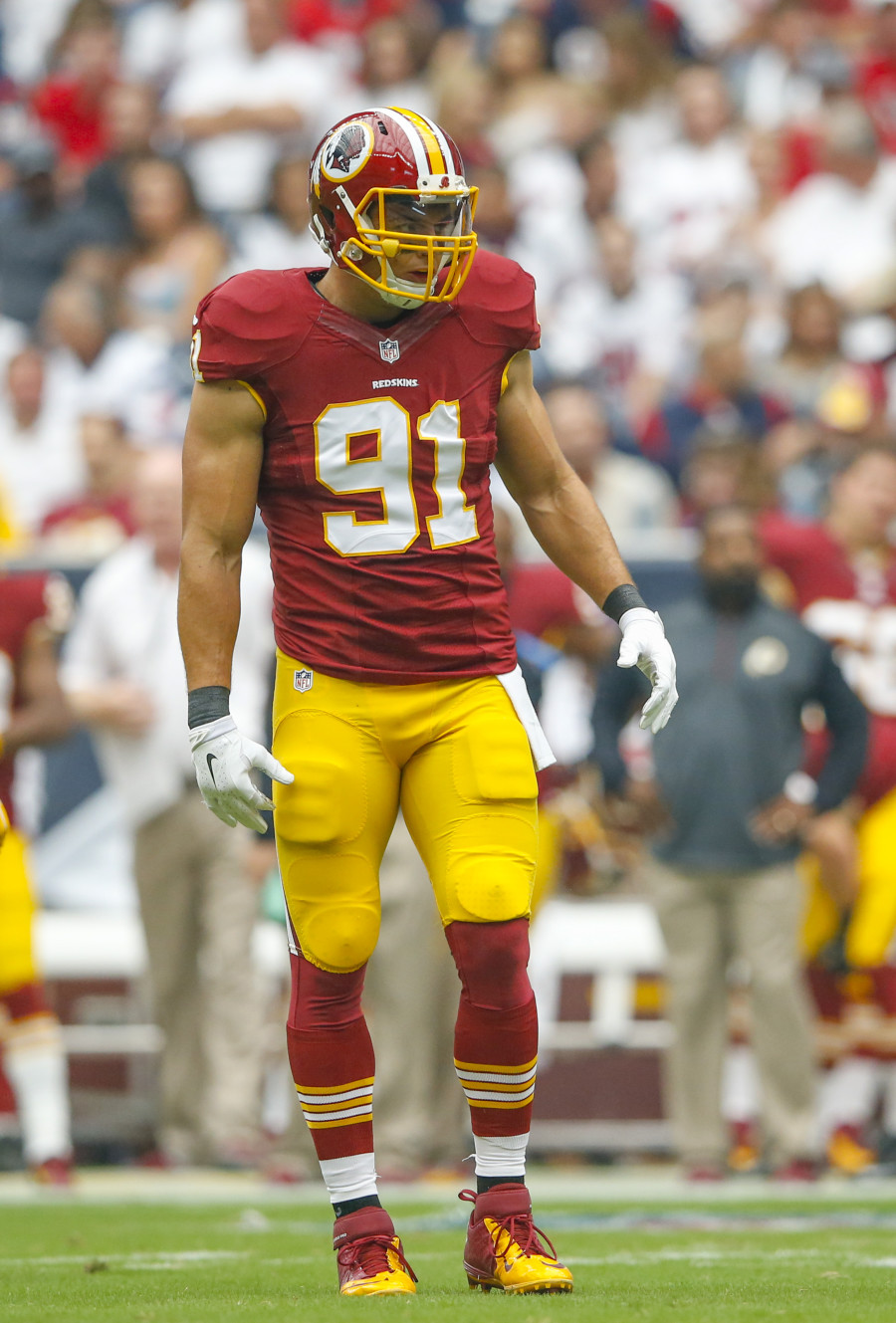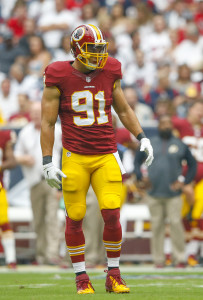 The franchise's all-time sack leader is now signed on as assistant defensive line coach, the team announced Monday. While Kerrigan only played one season under Ron Rivera, the third-year HC brought him aboard.
"Ryan Kerrigan is one of the most accomplished players in this franchise's history," Rivera said. "Following his retirement, we had a great talk about his goals for life after playing. Ryan had an interest in coaching and we were able to allow him to shadow our coaching staff this summer."
Kerrigan, 34, will work under Commanders defensive line coach Jeff Zgonina. This hire comes weeks after Rivera fired his previous D-line coach, Sam Mills III. That firing bumped Zgonina up to D-line coach. This will be a quick step for Kerrigan, who finished his career with the Eagles last season. The 10-year Washington edge rusher is moving straight to the position-coaching level.
Kerrigan's 95.5 sacks are the most by a Washington rusher in the recorded sack era. He will now get to work on mentoring some former teammates.
Washington drafted Kerrigan in the 2011 first round, and he played out two contracts with the team. During Rivera's tenure, Washington added Chase Young to a defensive line that already housed 2019 first-rounder Montez Sweat. This duo led Kerrigan to a rotational role in 2020, his final year as a player with the franchise. Former Kerrigan Washington teammate James Smith-Williams may now become a key pupil as well, with Young expected to be out until close to the midseason point.