After years of dominant offensive line play, the last season of offensive line coach Chris Strausser's tenure saw an uncharacteristically down year for the team's position group up front. With Strausser now coaching for rival Houston, the Colts are hoping that Tony Sparano can get the line back on track.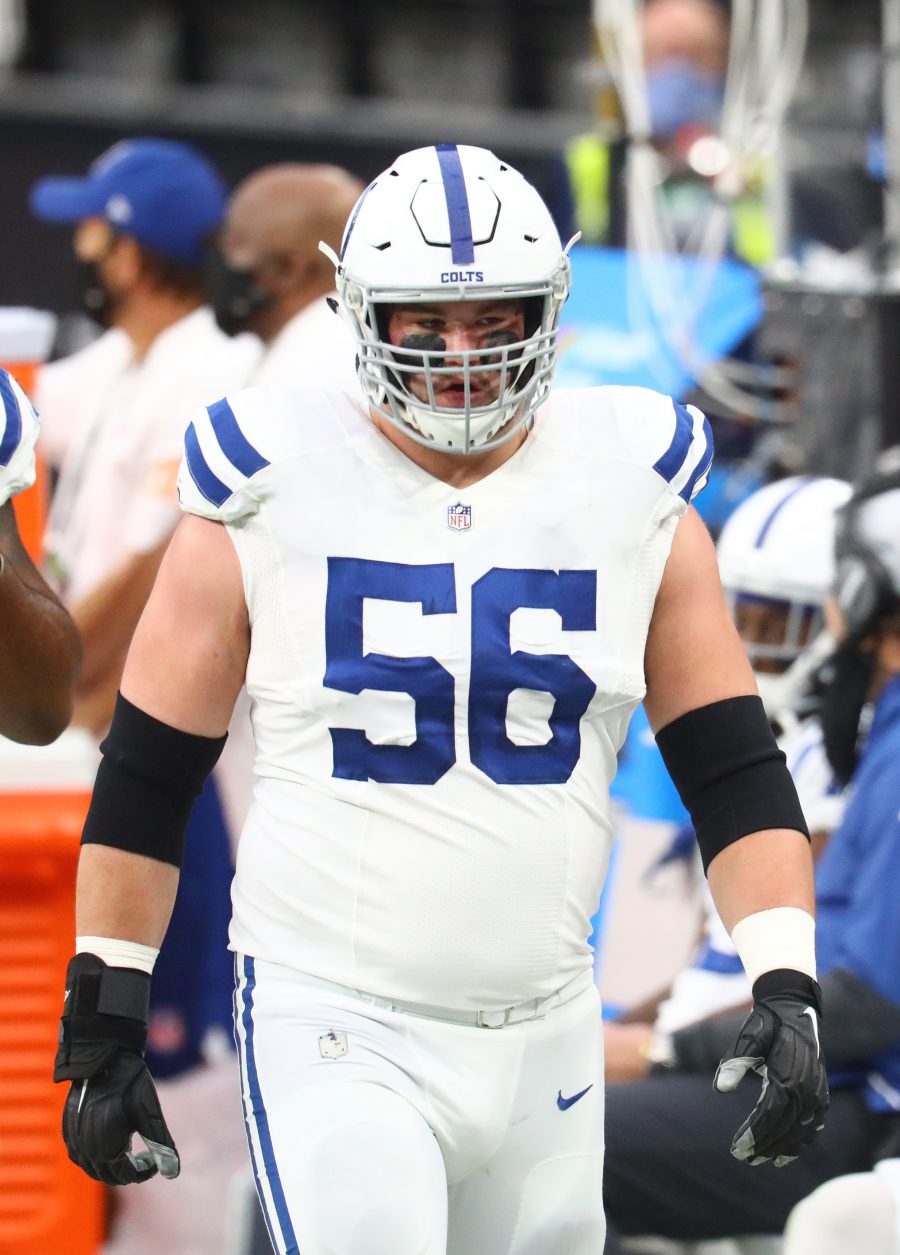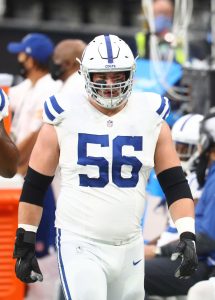 After the spring, it appears that the team has no plans to switch up the starting lineup with which they ended the 2022 season, according to Mike Chappell of FOX 59. Left tackle Bernhard Raimann, left guard Quenton Nelson, center Ryan Kelly, right guard Will Fries, and right tackle Braden Smith all return to start in 2023.
After starting his career in an elite manner, Nelson's play has dropped slightly in the past two years. He's still a Pro Bowl talent who is in no danger of losing his starting job, but after an extension that would make him the league's highest paid guard at the time became inevitable, he's gone from a top-three guard in the NFL to top-20, according to Pro Football Focus (subscription required). Fries, a seventh-round pick from 2021, was asked to step up as a starter for the second-half of last season. It took him a bit to find his footing, but he displayed a few strong performances to end the season, and he'll start the year opposite Nelson.
At center, Kelly has shown flashes of talent that have made him a top-10 center in the past. He bounced back after a dismal 2021 season but still didn't quite reach the top-form we saw from him just a few years ago. His job should continue to be safe as backups Wesley French and Dakoda Shepley have a combined zero starts.
On the outside ends of the line, the team will aim to get Raimann and Smith a full year together. Raimann stepped up a few games into the season last year and performed admirably as a rookie at what is widely considered the toughest job on the line. Now, with 11 starts under his belt, Raimann is ready to not only perform but excel on the blindside in Year 2. Smith continues to be a bright spot on the line, even in a down year for the group. The only challenge with Smith seems to be keeping him on the field. Smith has missed nine games since the start of the 2020 season, and keeping him healthy throughout the year could be big for the integrity of the line.
The roster consistency gave Indianapolis the luxury of not needing to do much to address the position group this offseason. No big men were added in free agency, but the team added two rookies in the draft in fourth-round pick Blake Freeland out of BYU and seventh-round pick Jake Witt out of Northern Michigan. While Witt has an NFL frame that could help him contribute as a rookie depth piece if needed, he's likely a project that needs a bit of time to develop. Freeland, on the other hand, looks a bit more NFL-ready and is expected to stand in as the team's swing tackle as a rookie. If Smith does end up missing any time or Raimann experiences a bit of a sophomore slump, Freeland should be the first name off the bench to fill in.
So, that's the situation heading into 2023. There's a little concern over the lack of personnel adjustments after a disappointing performance in 2022, but there's hope that consistency and a new face in the coaching staff will help push this group to its usual dominance. They also inserted that fresh blood that has potential to energize the line, if necessary.