Tight end Tyler Higbee has transformed into a core member of the Rams offense, and it sounds like he'll be ready to go for the start of training camp. According to Jourdan Rodrigue, Higbee is expected to be fully cleared from his knee injury by the start of the regular season (if not sooner).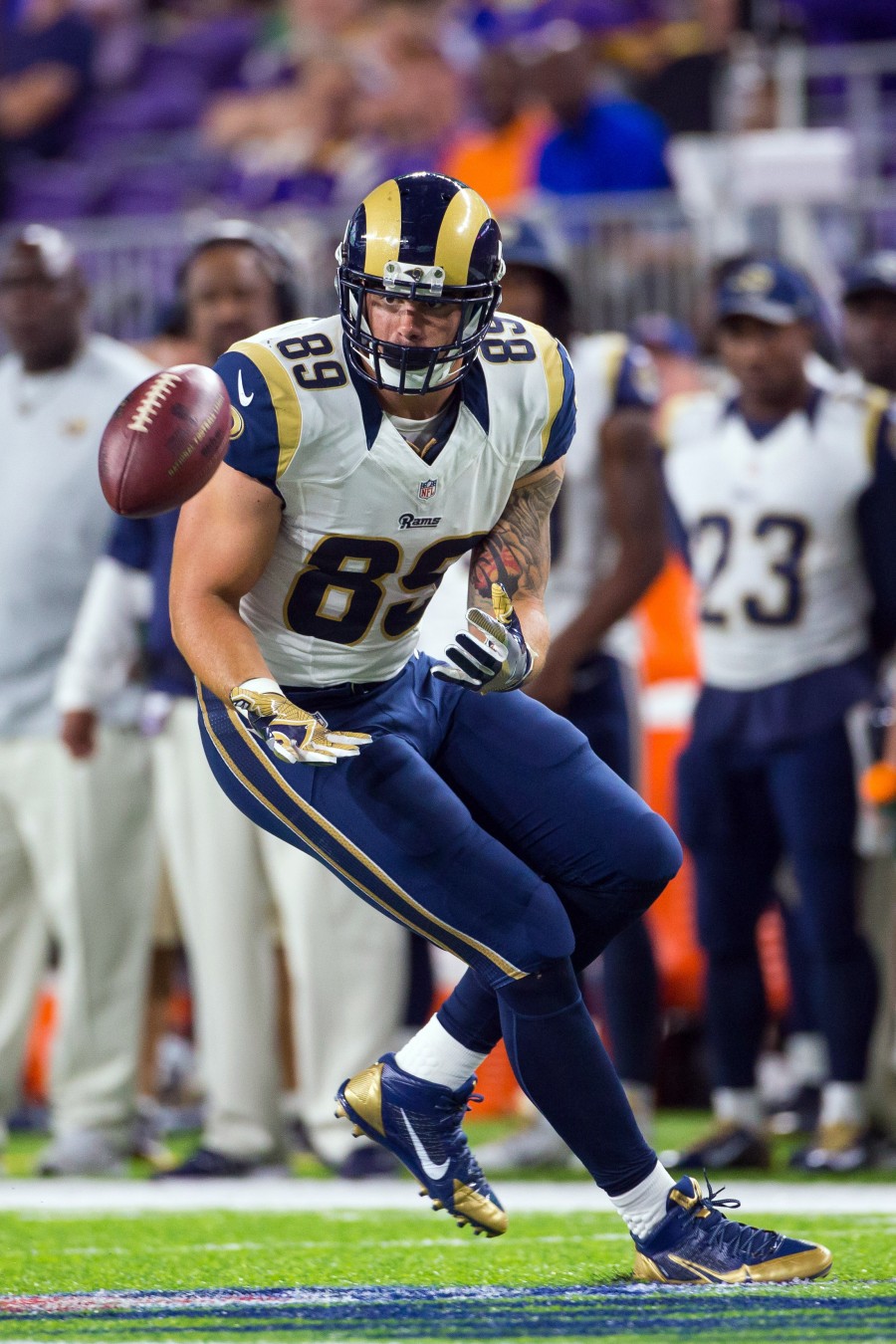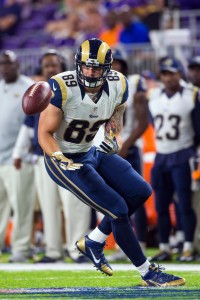 Higbee suffered a knee injury during the NFC Championship Game, landing him on injured reserve and forcing him to miss the Rams Super Bowl victory. The injury later required surgery, and while the rehab meant Higbee couldn't immediately dive into his offseason routine, he was already back to practicing by May.
"The knee's coming along very well," Higbee said at the time (h/t to Cameron DeSilva of USA Today). "I've been staying on top of rehab and getting after it, started getting on the field a couple of weeks ago; they're slowly working me back in, knowing we've got some time before the season."
Higbee, a former fourth-round pick, has had at least 40 receptions and 500 receiving yards in each of the past three seasons. With Matthew Stafford taking over in Los Angeles, Higbee continued producing on offense, finishing the 2021 campaign with 61 receptions for 560 yards and five touchdowns. In three playoff games, he added another nine receptions for 115 yards.
Former running backs coach Thomas Brown is now taking over as the Rams TE coach. If Higbee is slowed a bit to start training camp, Brown will have some depth to turn to for reps. While the team lost number-two tight end Johnny Mundt this offseason, they're still rostering the likes of Kendall Blanton, Brycen Hopkins, Kyle Markway, Roger Carter, Jamal Pettigrew, and Jared Pinkney.