Jalen Guyton's September ACL tear cost him most of the season, and it led to the Chargers nontendering him as a restricted free agent last month. But the deep threat remains in the Bolts' plans.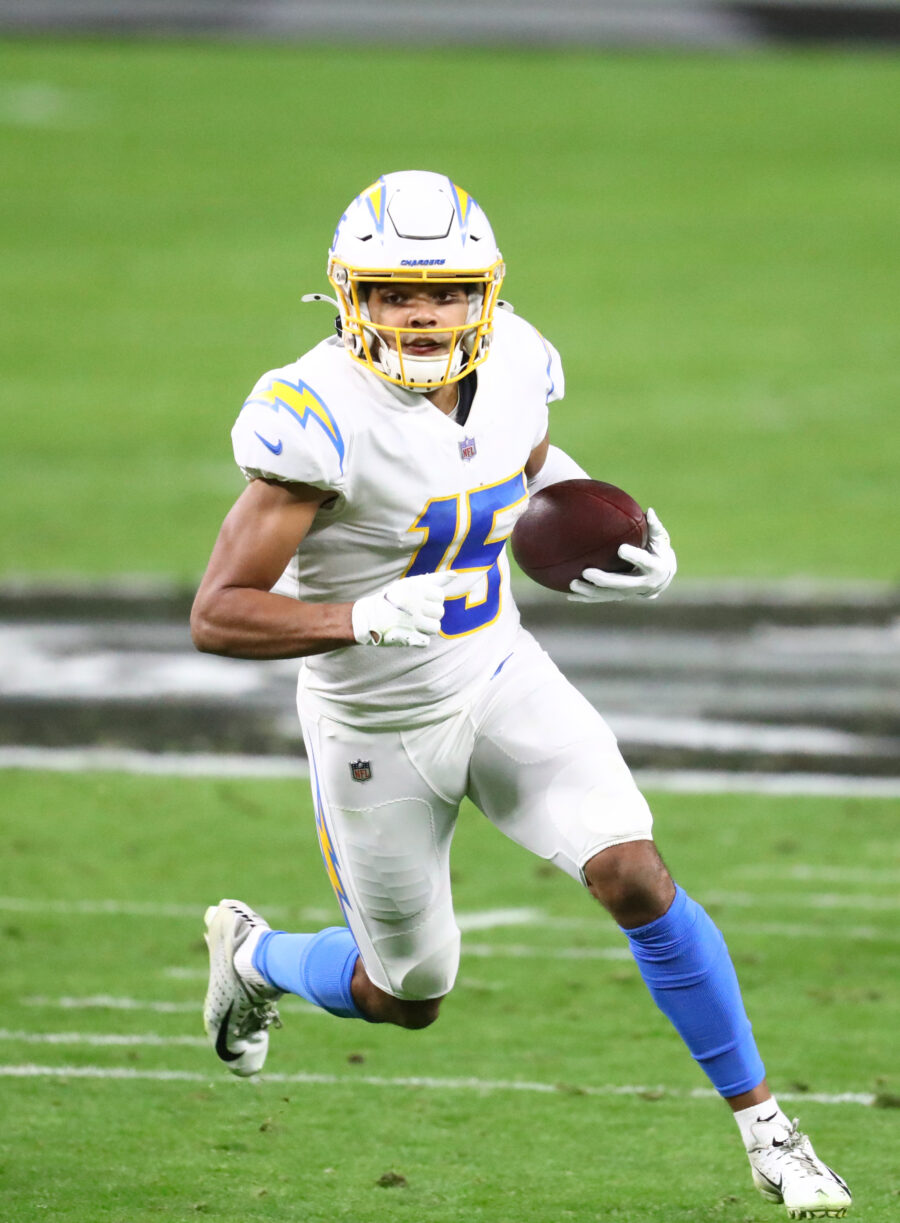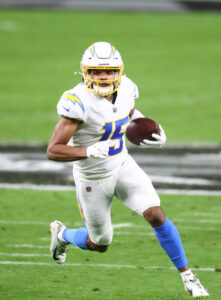 The Chargers and Guyton reunited Monday; the fifth-year wide receiver signed a new deal with the team ahead of the Bolts beginning their offseason workouts. After a month as an unrestricted free agent, the 6-foot-1 wideout will return to work for the franchise that has employed him since 2019.
[RELATED: Chargers Re-Sign TE Donald Parham]
While Josh Palmer ascended to what has become a vital WR3 role for the Bolts last season, Guyton served as a key auxiliary Justin Herbert target in each of their two full slates working together. Guyton's 2020 and 2021 yardage totals (511, 448) were third among Chargers wideouts in those seasons, with the latter total surpassing Palmer's in his rookie year. Guyton and Palmer, who has two years left on his rookie contract, will attempt to fill in alongside Keenan Allen and Mike Williams once again.
The Chargers initially picked up Guyton, a Cowboys post-draft signee, as a practice squad addition in October 2019. He is perhaps best known for being on the receiving end of a 2021 Herbert laser that traveled more than 60 yards in the air. Guyton, 25, recovering from his ACL injury would certainly bolster the Bolts' depth. The North Texas product caught three touchdown passes in 2020 and '21, and the Chargers missed his deep-threat capabilities at points last season.
Thus far, the Bolts are running it back at receiver. Tom Telesco shot down the notion Allen could be traded to create cap space. The team has its Allen-Williams-Palmer-Guyton quartet back in the fold, but after both the veteran targets missed extensive time last season, an early-round wideout draft choice is on the radar. Such an addition could complicate Palmer and Guyton's roles. For now, the two will be back as the team's top supporting-cast wideouts.