One day after kicker Cade York received his least-glowing endorsement yet from the Browns, Cleveland is adding a veteran kicker. Dustin Hopkins has been acquired from the Chargers via trade, reports NFL Network's Ian Rapoport. ESPN's Adam Schefter adds that Los Angeles will acquire a 2025 seventh-round pick as part of the deal. In a corresponding move, York has been cut, as first reported by the Score's Jordan Schultz.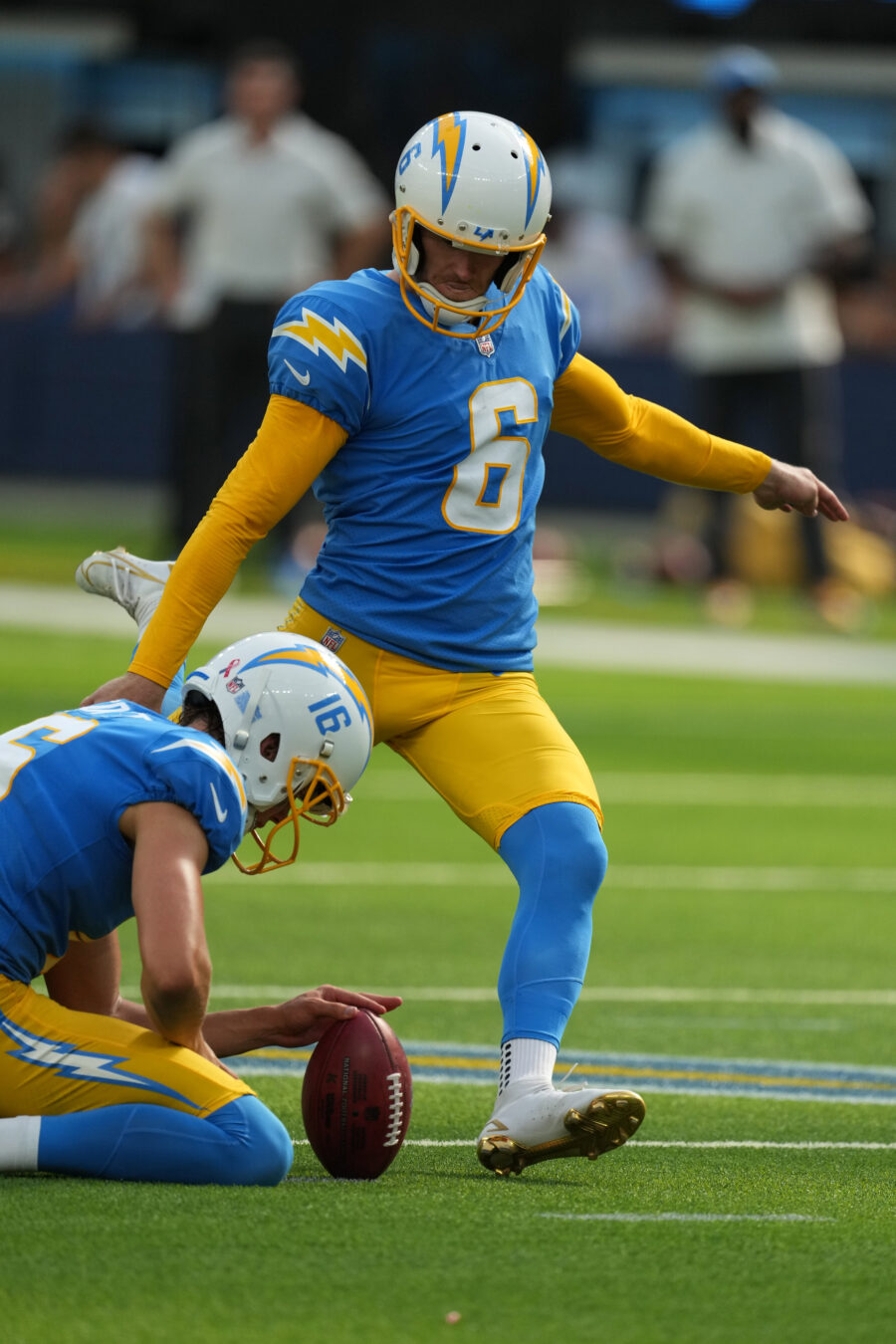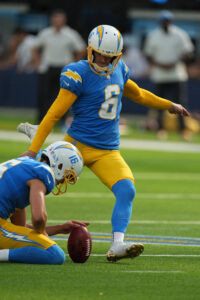 [RELATED: Browns Acquire RB Pierre Strong From Patriots]
The news means Cameron Dicker has won the Chargers' kicking competition, making Hopkins expendable. The latter will now head to Cleveland where he will provide a much more experienced option at the position compared to York. The Browns' fourth-rounder from one year ago has struggled throughout the preseason, leading to speculation a move of some kind would need to be made.
Browns general manager Andrew Berry and head coach Kevin Stefanski had publicly exuded confidence in York for much of this offseason, but the latter declined to confirm he would be the team's Week 1 kicker yesterday. Now, his fate has been learned as a rough summer will result in him needing to find a fresh start to continue his NFL career, something which will be complicated by the flurry of moves made around the league this week.
York, 22, converted on 75% of his field goal tries and all but two of his extra points during his rookie season. His training camp and preseason performances represented a step back from those figures, though, and the team has decided to move on. Hopkins, by contrast, will have an immediate opportunity to hold down the kicking gig in a new home despite losing the Chargers' competition.
The 32-year-old spent six-plus years in Washington before surprisingly being released. That led him to the Chargers, with whom he made 16 total appearances across two seasons. Hopkins – who missed time last year while dealing with a hamstring injury – went 27-for-30 on field goals and 42-for-44 on extra points during his time in Los Angeles. If he can duplicate that success in Cleveland, he will represent an upgrade over York, whose future with the Browns or another team will be worth watching.
Follow @PFRumors