In a recent interview, newly appointed Titans offensive coordinator Tim Kelly responded in the affirmative when asked if the team currently had enough to work with at the wide receiver position, according to Terry McCormick of TitanInsider.com. Many have regarded the team's wide receiving corps as a weakness, but while not a guarantee that the team will stand pat at the position, Kelly seems to be satisfied with what he currently has to work with.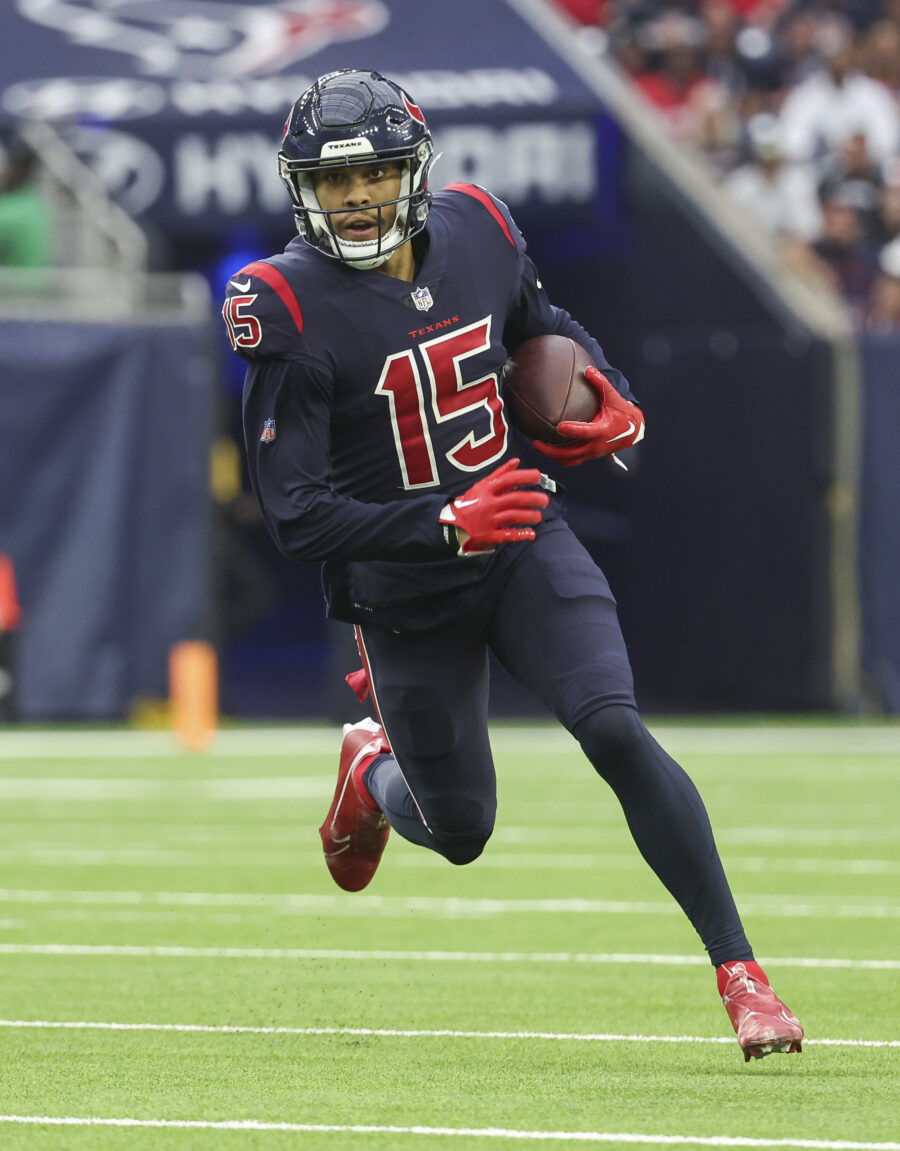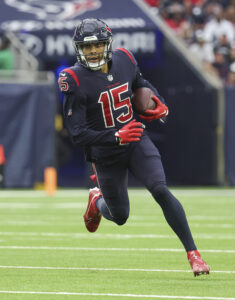 After releasing last season's leading receiver, Robert Woods, Tennessee returns last year's first-round pick Treylon Burks (444 receiving yards in 2022), Nick Westbrook-Ikhine (397), Kyle Philips (78), Racey McMath (40), Mason Kinsey (3), and Reggie Roberson (0). The team also added former Ravens and Texans wideout Chris Moore in free agency back in April after a bit of a breakout season in Houston that saw him reach career highs in starts (7), catches (48), and receiving yards (548).
The team signed five rookie pass catchers, as well. The Titans drafted Tennessee-Martin wide receiver Colton Dowell in the seventh-round and added Oregon State's Tre'Shaun Harrison, Georgia's Kearis Jackson, Maryland's Jacob Copeland, and Baylor's Gavin Holmes in undrafted free agency after the draft. Dowell earned his draft slot after racking up over 1,000 receiving yards for the Skyhawks in 2022. Harrison posted career highs in receptions (52), receiving yards (604), and touchdowns (4) last year in his third season with the Beavers after transferring from Florida State. Copeland's best season came when he was in Gainesville and caught 41 balls for 642 yards and four touchdowns. He failed to improve upon that performance in a grad transfer season with the Terrapins. Jackson never quite lived up to the billing of his high recruiting ranking. His strongest season came in 2020 when he caught 36 passes for 514 yards and three touchdowns. Holmes was a bit of a deep ball threat for the Bears last year, catching 27 balls for 521 yards and four touchdowns.
It's fair to say that the room lacks established star power and experience. Moore, Burks, and Westbrook-Ikhine are the obvious leaders of the group with no changes moving forward. It helps to return star running back Derrick Henry as the focus of the offense and tight end Chigoziem Okonkwo, who finished second on the team last season with 450 receiving yards. Otherwise, it's not easy to be as confident as Kelly in what quarterback Ryan Tannehill has to work with in 2023.