Cowboys defensive tackle Trysten Hill has seen his fair share of obstacles en route to a career in the NFL, some self-inflicted. It appears he hasn't seen the end of these obstacles yet, as ESPN's Todd Archer reported that Hill's road to continue playing in the NFL may require him to boost his stock and earn some trade-value at camp this summer.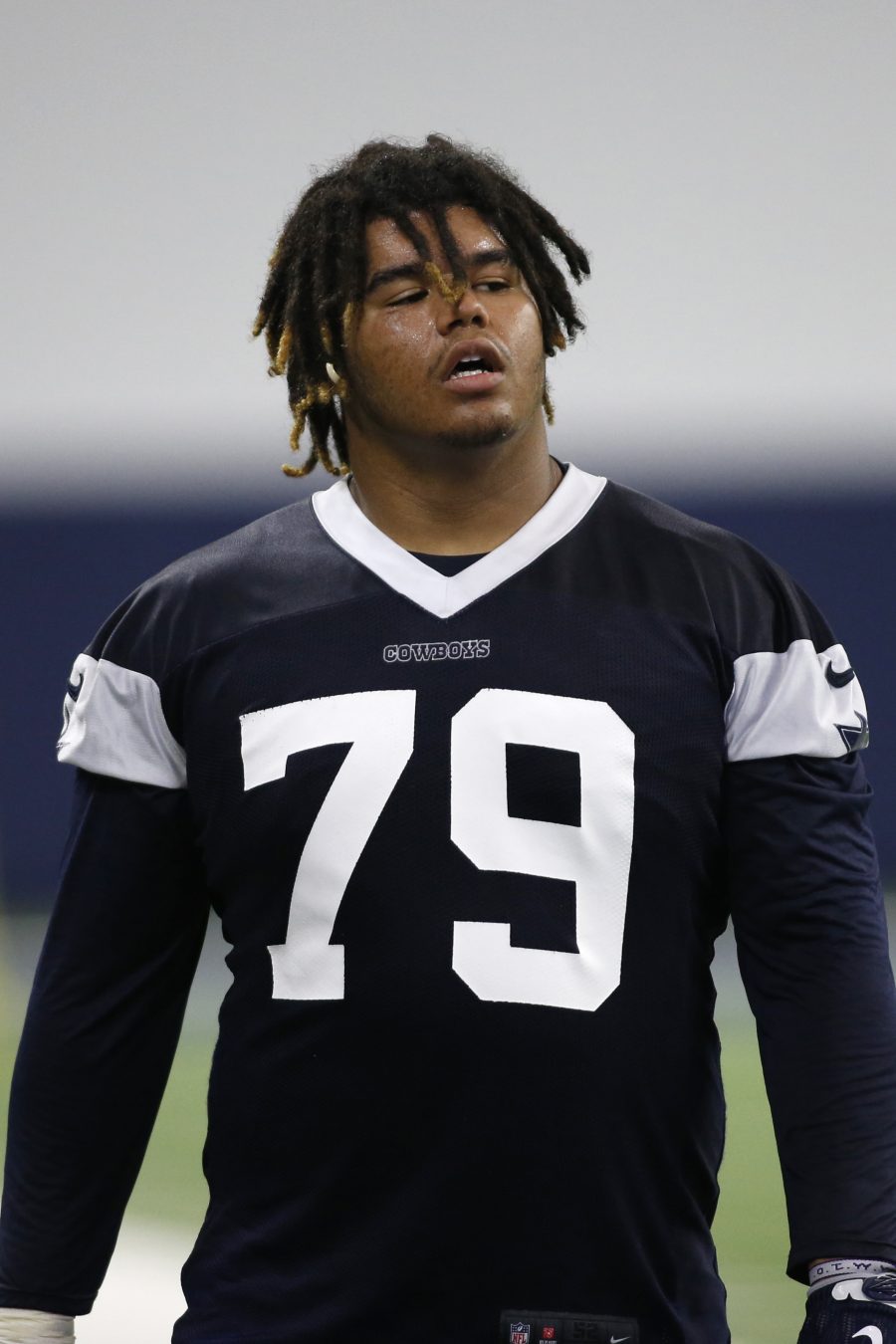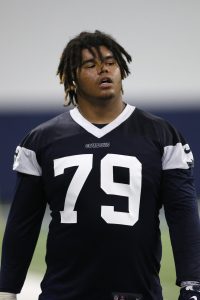 The Cowboys selected Hill in the second round of the 2019 NFL Draft as their top draft pick that year. Hill had entered the draft early, forgoing his senior season after three years at UCF. He had started all 13 games in both his freshman and sophomore seasons with the Knights, but, by his junior year, Hill had reportedly fallen out of favor with the UCF coaches and only started one game during his third season. Despite not being granted the privilege of starting, 2018 was Hill's best year in Orlando as he doubled his career sack total from 3.0 to 6.0 and more than doubled his career tally of tackles for loss from 9.5 to 20.0.
The Cowboys' top-drafted rookie didn't see much of the field in his first season. Playing behind Maliek Collins and Christian Covington, Hill only saw seven games of action in 2019, never playing in even half of the team's defensive snaps. In those seven appearances, Hill was only able to make 5 total tackles, one for a loss, and 2 quarterback hits.
In his second year with the team, a preseason injury to presumed starter Gerald McCoy left the door wide open for Hill. Hill was named the starting three-technique defensive tackle to start the season. Unfortunately for Hill, he tore his ACL in a Week 5 game against the Giants and spent the rest of the season on injured reserve.
His time before the injury wasn't all sunshine and roses, though. While he was starting to make more of an impact on defense, racking up 11 total tackles, one for a loss, and 3 quarterback hits, a couple of plays with questionable intention brought back memories of the behavior that lost Hill his starting honors in college. In a Week 3 game against Seattle, Hill caused controversy on plays against running back Chris Carson and quarterback Russell Wilson. After tackling Carson, Hill appeared to twist Carson's knee after the whistle had blown. Carson suffered a knee sprain and Hill was fined $6,522 for the act. On the same drive, Wilson was the recipient of a late, helmet-to-helmet hit from Hill. While Wilson suffered no injury as a result, the league still fined Hill an additional $6,522 for the hit.
Last year saw Hill start the season on the reserve/PUP list. He wasn't activated until Week 10 and failed to make the same impact he had the prior year, though he did record his first portion of a sack in the NFL. Hill fought for playing time behind Osa Odighizuwa, Carlos Watkins, and Quinton Bohanna. When he wasn't fighting for playing time, though, he was still fighting. After a Week 12 game against the Raiders, Hill punched Las Vegas guard John Simpson, leading to a one-game suspension.
Now, Hill is headed into a contract year. Odighizuwa, Watkins, and Bohanna all return this year after taking playing time from him last season. Even Neville Gallimore has apparently risen above Hill on the depth chart, leading to some long odds for Hill to earn significant playing time.
As Archer suggested above, the best path forward for Hill might be to seek a less-crowded depth chart. If Hill can take advantage of the playing time he will get as a back up in the preseason and prove that he can behave and play nicely with the other players in the NFL, the Cowboys may be able to move Hill for a reasonable return and provide him with an opportunity to start again in a new city.