Three of the four Lions hit with gambling suspensions in April are no longer on the roster. The team waived wide receivers Quintez Cephus and Stanley Berryhill and released special-teamer C.J. Moore, who re-signed in March. But the Lions' gambling issue is not entirely in the rearview mirror, it appears.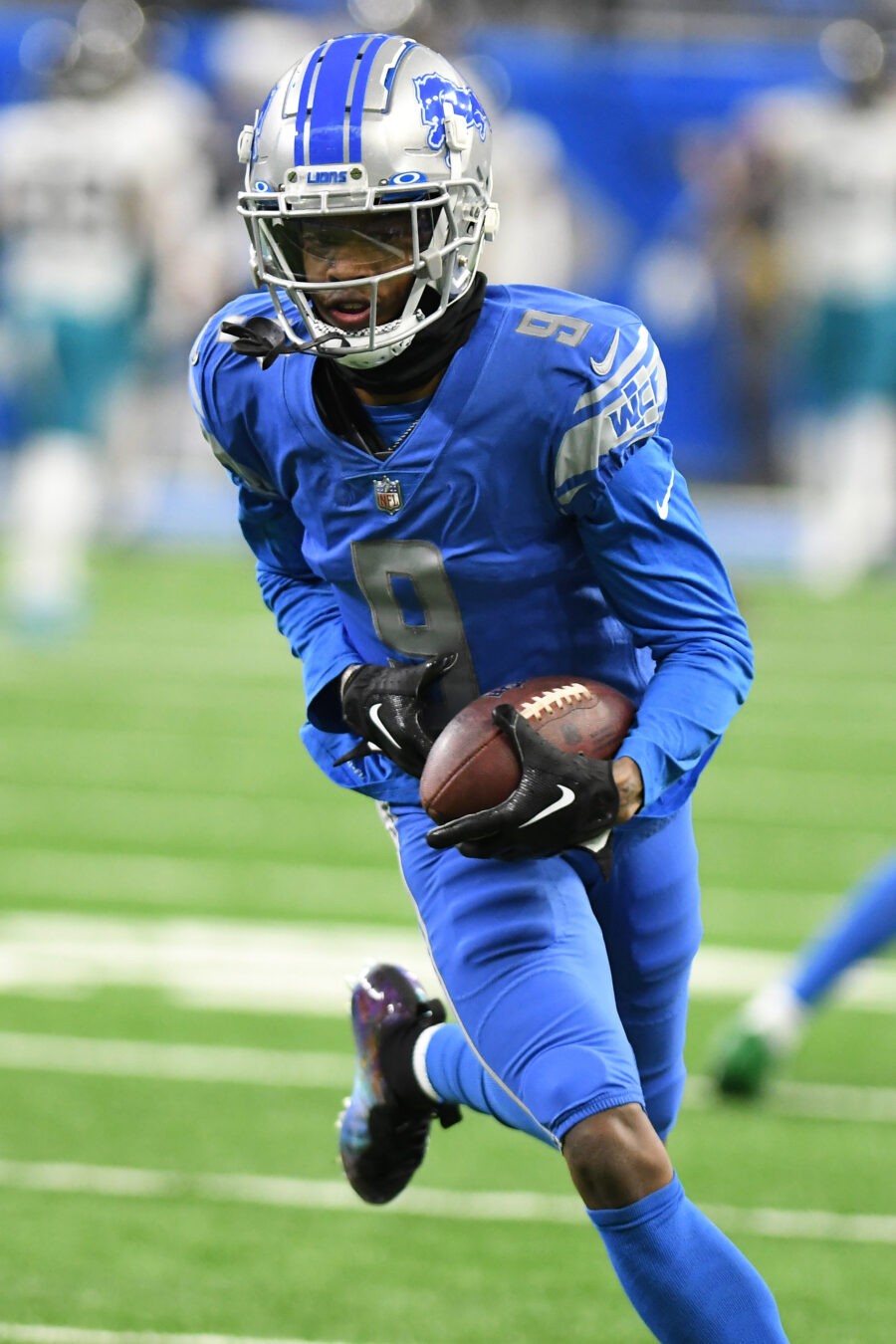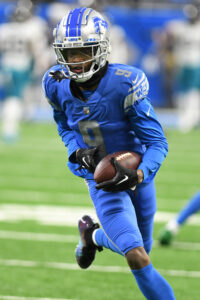 The NFL is investigating a fifth Lions player for a potential violation of the league's gambling policy, Kalyn Kahler of The Athletic reports (subscription required). The league has not yet interviewed the unknown player, but seeing as the Lions have cut three players and fired multiple staffers for violations of the policy, it is safe to say this is a widespread issue within the NFC North franchise.
The one player remaining on the roster after a gambling ban, Jameson Williams, said he was not aware he was breaking an NFL rule by placing a bet on a non-NFL game at a Lions facility. Williams and Berryhill incurred six-game suspensions for making bets on non-NFL games while at the Lions' facility (or while with the team on the road), Dave Birkett of the Detroit Free Press notes. Cephus, Moore and Commanders defensive end Shaka Toney received indefinite suspensions, which will cover at least one full season, for betting on NFL games.
"It hit me out of the blue, and it hit a couple other players around the league and on my team out of the blue," Williams said, via Birkett. "I wasn't aware of this situation, but as it happened, like I said, I took it on the chin, I was ready to move forward as things moved on and I got the consequences, so that's been my whole plan moving forward from things and just looking at the better days."
In addition to a potential fifth Lions player being suspended, ESPN.com's David Perdum reports the NFL is conducting an investigation into more gambling violations. Since a 2018 Supreme Court ruling that opened the doors for sports betting outside of its traditional hubs (primarily Nevada), 33 states and Washington D.C. have opened legal betting markets. Once a beneath-the-surface topic in the NFL, wagering on games and players (via daily fantasy sites) is now regularly promoted. The NFL has partnered with three sportsbooks in recent years.
In the time since the Supreme Court's ruling, seven players have been popped for gambling policy violations. Defensive back Josh Shaw and wideout Calvin Ridley served indefinite suspensions, with Ridley being recently reinstated. Jets wide receivers coach Miles Austin also received a gambling ban. Following the April bans, the NFLPA sent an email to agents reminding of the league's policy preventing bets on mobile apps while at team facilities, Perdum adds.
As for the Lions, they will be without Williams — last year's No. 12 overall pick who missed most of his rookie season due to ACL rehab — for six games and may soon see another player suspended. This issue has affected Detroit most, and cleanup measures regarding NFL policy comprehension and messaging has almost definitely taken place there. But the NFL investigation could soon see more teams impacted on this front.