JUNE 29: Colts defensive end Rashod Berry and free agent defensive lineman Demetrius Taylor are being hit with gambling bans as well. Berry and Taylor will be suspended for the entire 2023 season, joining Rodgers in that regard, the NFL announced Thursday (via NFL.com's Mike Garafolo). The league also finalized Rodgers' long-rumored suspension; the fourth-year cornerback's ban is indefinite but will cover all of the 2023 season.
Berry and Taylor bet on NFL games during the 2022 season, the league announced. Berry remains on the Colts' 90-man roster; Indianapolis plucked him off Jacksonville's practice squad in January. Berry, 26, did not play in a game last season. Taylor, 24, played in one Lions contest. Both players are former UDFAs. Taylor may well be the fifth Lion the league was investigating. The Lions waived Taylor on the same day they cut Berryhill last month. Rodgers and Berry must apply for reinstatement to return to action, Zak Keefer of The Athletic tweets.
These three join Titans right tackle Nicholas Petit-Frere in being part of the league's latest gambling probe. Petit-Frere will serve a six-game suspension for betting on other sports from team grounds. Thursday's penalties run the count to nine players suspended by the NFL in 2023 for violating the gambling policy. After Ridley and Shaw were the only players hit with gambling bans between the 1980s and 2022, this year has marked a watershed moment for the league on this front.
JUNE 28: The Isaiah Rodgers suspension will likely down this week, but the Colts cornerback is not the only player on track to be suspended. Other gambling-driven bans are expected to be assessed, Adam Schefter of ESPN.com reports (on Twitter).
Rodgers will be given a season-long suspension, per Schefter. The fourth-year Indianapolis defender is believed to have made bets on NFL games. A year-long ban would be consistent with those given to ex-Lions Quintez Cephus and C.J. Moore and Commanders defensive end Shaka Toney earlier this year. That trio was found to have made bets on NFL games.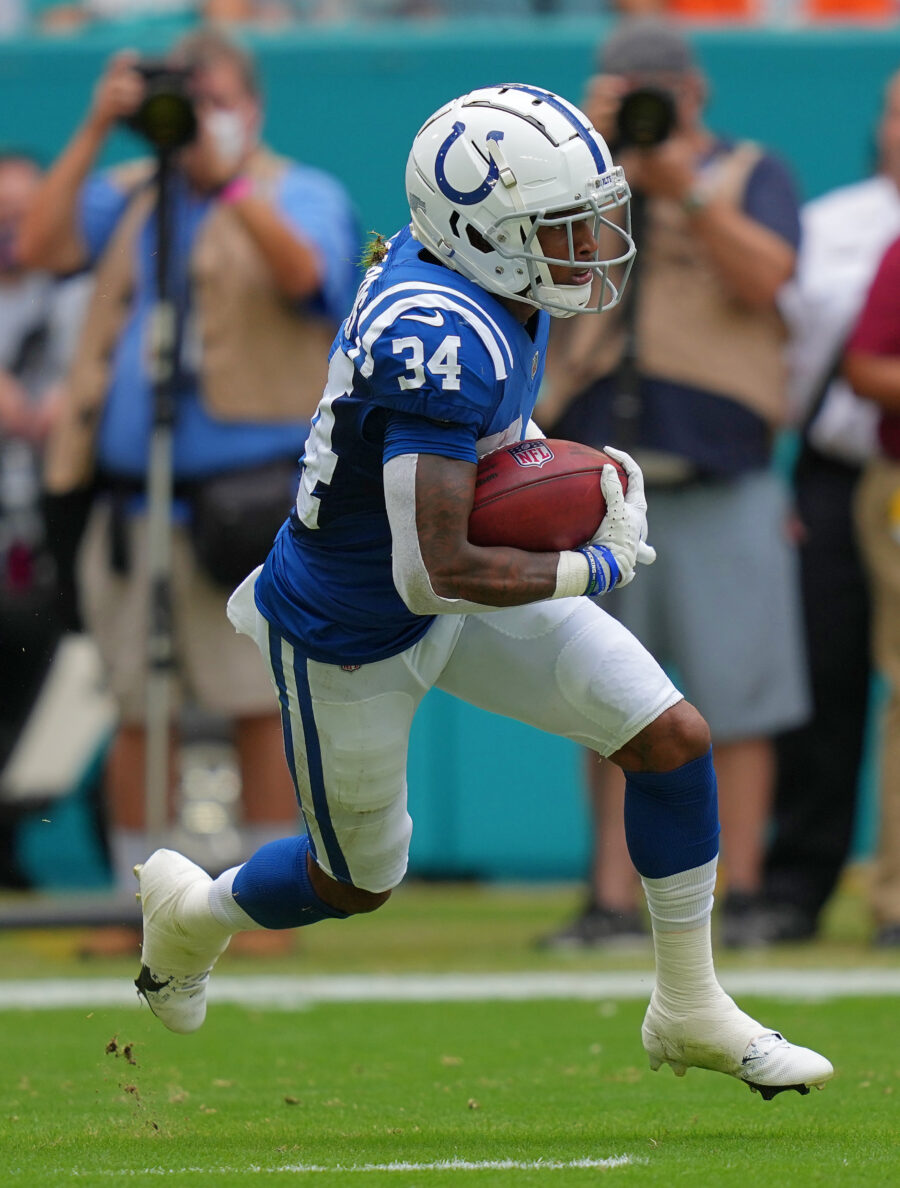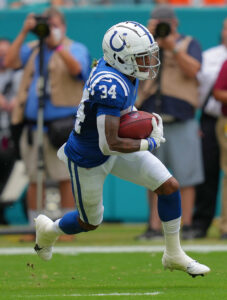 It is unknown who the other offenders are here, but a fifth Lions player was believed to be under investigation for gambling. The league already suspended Lions wide receiver Jameson Williams for six games. Since-cut Lions wideout Stanley Berryhill also received a six-game ban; both he and Williams bet on non-NFL games while on team grounds.
Since the initial batch of suspensions came out in April, teams have attempted to provide more thorough educational efforts regarding the NFL's gambling policy. But after the league went decades without a known issue of player betting, 2023 has brought a number of headlines on this front. Rodgers stands to be the sixth player banned this year. Those punishments follow the ones given to Calvin Ridley (2022) and former defensive back Josh Shaw (2019) for violating the league's gambling policy.
Since a 2018 Supreme Court ruling that opened the doors for sports betting outside of its traditional hubs (primarily Nevada), 33 states and Washington D.C. have opened legal betting markets. Once a beneath-the-surface topic in the NFL, wagering on games and players (via daily fantasy sites) is now regularly promoted. The NFL has partnered with three sportsbooks in recent years.
Rodgers, 25, was on track to remain a Colts starting cornerback. He started nine games last season. The former sixth-round pick had also served as Indianapolis' primary kick returner, holding that job throughout his career. An indefinite suspension covering all of 2023 would require Rodgers to apply for reinstatement. Ridley successfully did so this year, but the former Falcons first-round pick carried considerable value based on his pre-suspension form. Such punishment may be costlier for Rodgers. This ban will result in the UMass alum not receiving his $2.7MM 2023 salary; that money will toll to 2024 and delay Rodgers' free agency by a year. The latter aspect could be significant, as a productive season could have led to a nice payday next year.
The Colts did not become aware of the NFL's Rodgers investigation until after the draft. The team traded Stephon Gilmore to the Cowboys in March, leaving a gaping hole at outside corner. After also allowing part-time starter Brandon Facyson to rejoin the Raiders in free agency, the Colts used a second-round pick on Kansas State corner Julius Brents. Rodgers was still expected to be a key part of Gus Bradley's second Indianapolis defense, potentially as a starter alongside Brents and veteran slot Kenny Moore. As a result of the gambling development, Indy may be in the market for veteran help.