As the Lions' new regime settled in during the 2021 offseason, it gave Romeo Okwara a three-year, $37MM contract. This marked a massive raise for the former UDFA, who had played out a two-year, $6.8MM Detroit deal.
The eighth-year veteran ran into complications early in the life of that contract. Okwara suffered an Achilles tear in Week 4 of the 2021 season, and it took him until Week 14 of the 2022 campaign to come back. In between those games, the Lions had drafted Aidan Hutchinson and Josh Paschal and added James Houston as a promising UDFA. Romeo's younger brother, Julian Okwara, remains on the roster as well. As does former first-rounder Charles Harris, who also took a pay cut to stay this offseason.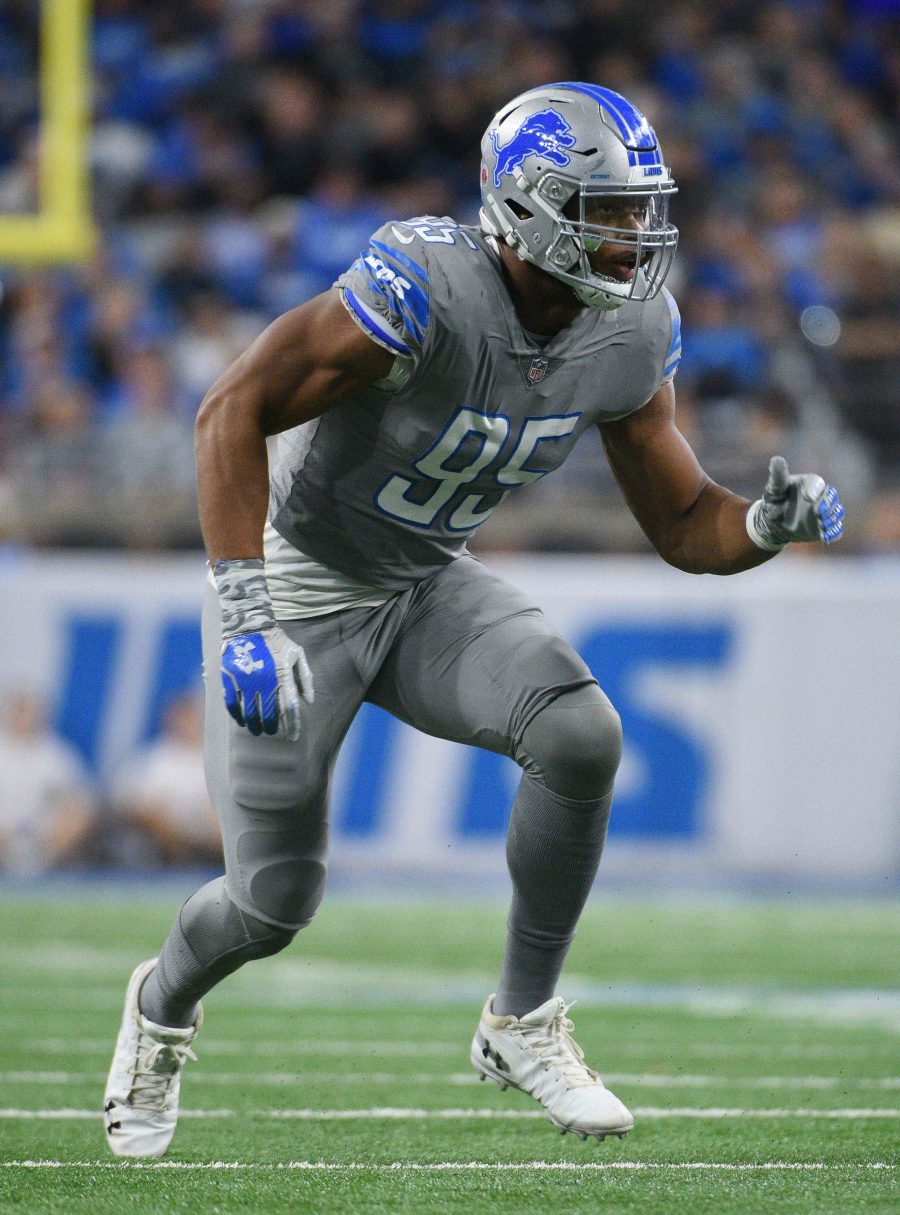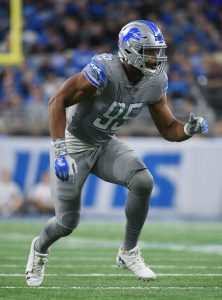 This offseason, the elder Okwara agreed to a $9MM pay cut that reduced his 2023 base salary to $2MM. The 28-year-old pass rusher will count just $5.6MM on Detroit's cap sheet. Because a 2024 void year exists on this contract, it would cost the Lions $5.5MM in dead money to release Okwara this year. Having missed 25 games over the past two seasons, Okwara certainly would not have been likely to do well in free agency had he refused the pay cut.
"Obviously, a massive pay cut," Okwara said, via MLive.com's Kyle Meinke. "But it's one of those things, like, part of the business, part of the game. But at the same time, I try to look at those things as separate from my experience of helping this team get to the Super Bowl, and see through what I want to accomplish here, all those things.
"Unfortunately, I feel like the business side gets in the way. At the end of the day, I try to see it as something bigger than myself, and not make it about myself, even though I'm the one taking the pay cut."
Okwara's injury occurred nearly 11 months before the start of the 2022 season, representing plenty of time for him to recover from surgery. But Okwara's surgery did not repair the damage, per Meinke, who adds the Notre Dame alum needed a second procedure five months after the first. This caused the delay in Okwara's recovery timetable, and it limited him upon returning for the season's final five games. A regular starter before the Achilles tear, Okwara worked as a reserve upon coming back. He only exceeded the 40-snap threshold in one of those games. The eighth-year vet has been working as a reserve during camp as well, per Meinke.
Hutchinson and Houston finished first and second in sacks among rookies last year, with 9.5 and eight, respectively. Houston got there despite not debuting until Thanksgiving. Romeo Okwara led the Lions in sacks in two seasons — in 2018 (with 7.5) and 2020 (10) — but has essentially lost two seasons. The Lions have him looming as an intriguing wild card during training camp this year, and the 32-game starter will attempt to carve out a role alongside the team's host of rookie-contract D-ends.