Although Aaron Donald's retirement threat came as his once-record-setting contract had been passed by a handful of defensive players, the future first-ballot Hall of Famer took action on that front in May. Donald's agent sent the Rams a letter informing them of the seven-time All-Pro's intention to retire, Ian Rapoport of NFL.com reports.
The letter, addressed to Roger Goodell, never ended up being sent. But as of May 9, Donald, 31, remained disgruntled to the point he told the team he would walk away. The Rams had begun negotiations with Donald about redoing his deal — a six-year, $136MM pact that ran through 2024 — months earlier, but Rapoport adds the talks did not look promising late in the spring. Donald's retirement intention — be it genuine or a negotiating tactic — certainly had an effect.
[RELATED: Donald Planned Retirement If Sean McVay Left]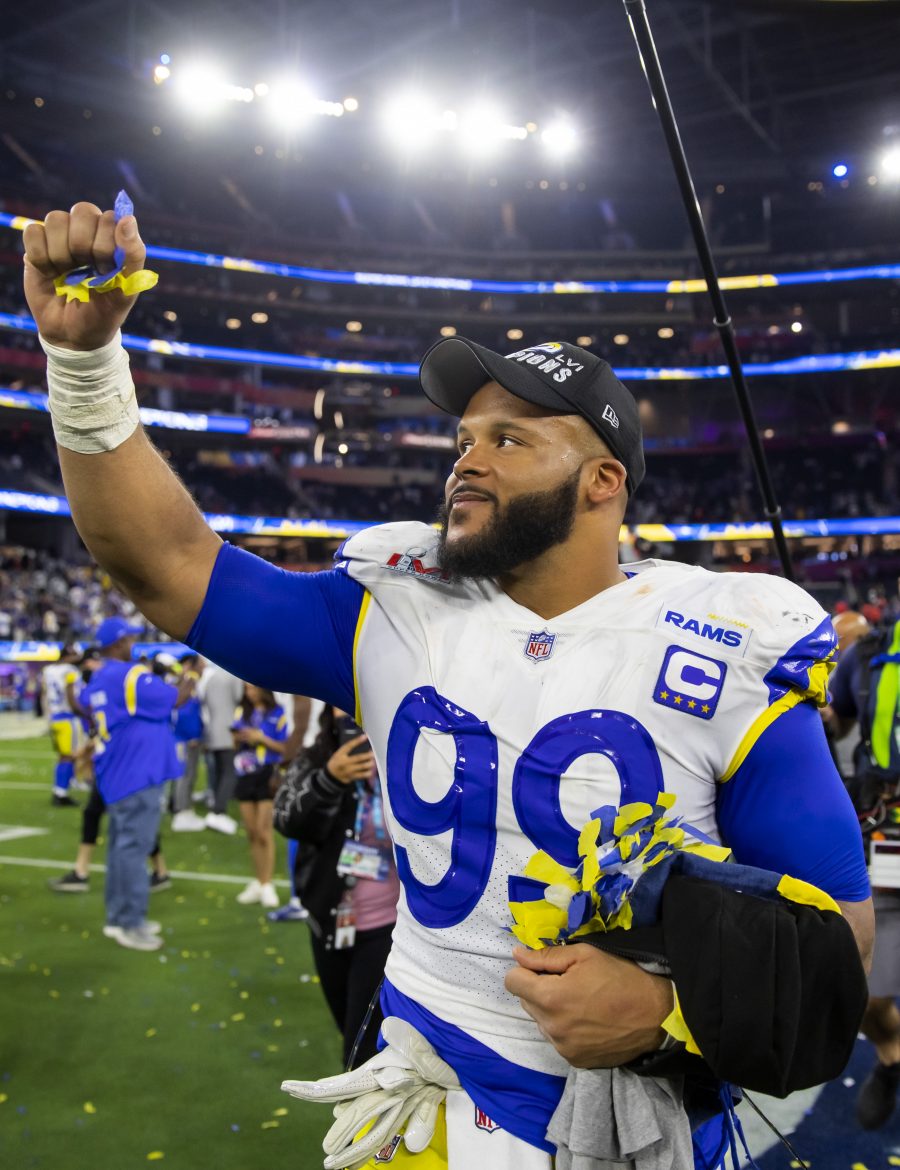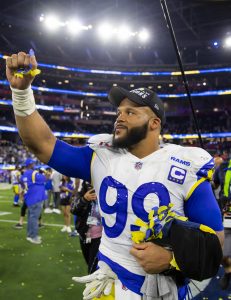 Shortly before the Rams received the letter in May, Donald and his agent held a Zoom call with team brass to discuss the contract. The retirement rumors that had swirled since Super Bowl LVI came up, and Rapoport adds the Rams had begun discussing how to properly celebrate Donald's career at one point. But the conversations took on a more positive tone in the days and weeks that followed, leading to Donald's landmark raise — a three-year, $95MM accord that did not add any years to Donald's previous Rams deal — in June.
Excepting first-round quarterbacks, teams rarely do extensions for players with more than one year of control left. Donald agreeing to a six-year deal back in 2018 — a year after a contract holdout bled into the regular season — limited his options this time around. Khalil Mack's Bears extension came in $1MM north (AAV-wise) of Donald's days after the latter's initial Rams re-up. In the three offseasons that followed, Myles Garrett, Joey Bosa, T.J. Watt and Maxx Crosby signed contracts that topped Donald's average salary. Watt's $28MM-per-year extension eclipsed Donald's by more than $5MM, putting the Rams dynamo in an unusual place of being arguably the game's best player but slipping well off the pace contractually.
Donald's agent proposed the framework of adding money to Donald's deal but no new years, Rapoport notes. In addition to turning the possibility of his absence's effect on the Rams' defense, Donald's retirement letter's timing also involved the Rams' cap situation. Donald retiring before June 1 would have meant a $21.5MM Rams cap hit. After the financially pivotal June 1 date, that Donald hit would have dropped to $9MM. That gave the Rams a clear incentive to keep talking with Donald, rather than sending his retirement letter to the league office.
The Rams had already extended Matthew Stafford, who was going into a contract year, and had been talking with Cooper Kupp. The All-Pro slot receiver had two years left on his 2020 extension. Kupp is now signed long-term as well. Of the Rams' three major 2022 contract agreements, only Donald's contains void years. The Rams also included a no-trade clause in Donald's deal. Donald's 2024 money ($30MM, via a $20MM option bonus and $10MM base salary) does not become guaranteed until Day 5 of the 2024 league year. That looks to be the next key point on the Donald timeline.
Although the edge rusher market moved well past Donald's second Rams contract, no defensive tackle has secured a deal north of the Rams superstar's previous $22.5MM-AAV price. The Rams rewarding Donald also stands to benefit interior D-linemen. Donald's $31.7MM-per-year average sits a whopping $10.7MM north of any other D-tackle's terms. DeForest Buckner and Leonard Williams are tied to $21MM-per-year salaries. Chris Jones is in Year 3 of a $20MM-AAV pact. Jones, the Titans' Jeffery Simmons and potentially others figure to be in position to bridge the gap between Donald and the field in the not-too-distant future.