Chris Jones has been ardently pursuing a new contract in Kansas City. The Chiefs' star defensive tackle is headed into a contract year, and it seems, until he gets paid, he's going to see as little of his contract year as possible. He found a couple of opportunities to drop hints on Twitter yesterday that he may not see the field until Week 8 of the regular season.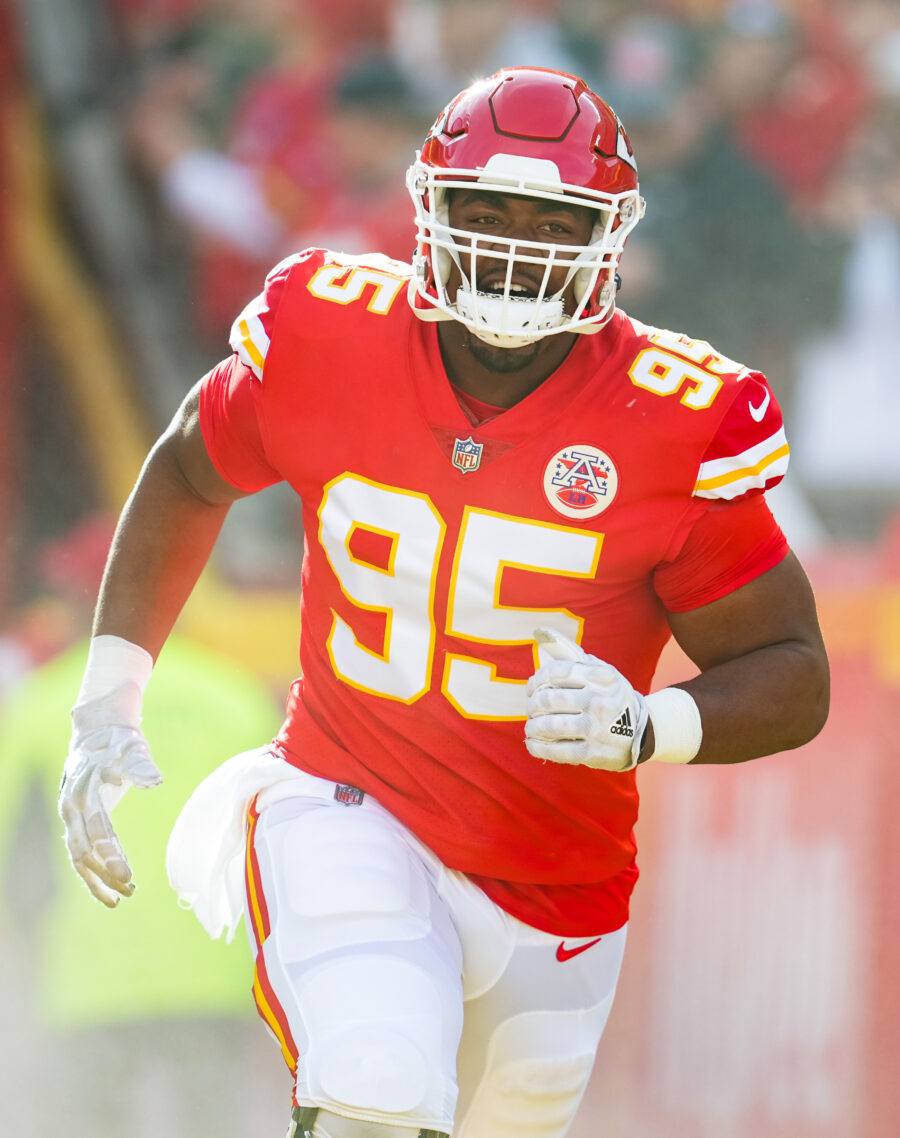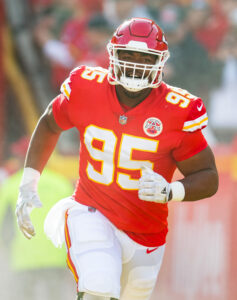 A disgruntled fan tagged Jones in a tweet demanding to know when he's finally going to report. Jones gave the terse response of, "Week 8." When pressed on that plan by a Twitter account made to monitor Chiefs coverage, Jones was once again brief, saying, "I can afford it."
Now, this could be some bold-faced posturing as Jones utilizes the world's most public forum to hint at his plans for future negotiations. But there is some method to his madness. As Mike Florio of NBC Sports points out, Week 8 is a key date in the season for any player heading into a contract year.
In terms of a season counting against the duration of a contract, Week 8 means a lot for any player looking to inch closer towards free agency. It is both the latest a player can be held on the exempt list and the latest a player can hold out and still reach the minimum number of games to account for being on the roster for the year. Sitting out that long, Jones would miss out on $7.5MM of the cash owed on his remaining contract in 2023. He would also be liable for $2MM of non-waivable fees for holding out.
There's a potential hurdle in this plan if Kansas City decides to drop the franchise tag on Jones after this year, but in that case, Jones could hold out without financial punishment in a continuation of this year's holdout and come back at the same time next season.
Some may be wondering about the rationale of Jones holding out. He's set to earn $20MM in yearly cash for the 2023 season and would become an unrestricted free agent after that. Why not just play out his last year and play out free agency? Basically, because it doesn't benefit him.
Jones completed an incredible three-year run of being a top 5 defensive tackle, according to Pro Football Focus (subscription required), by being PFF's top interior defensive lineman for the 2023 season. When starting at the top, there's nowhere to go but down. As of right now, he is considered one of the best defensive tackles, if not the best, in the NFL. Playing in seven games he doesn't need to in 2023 doesn't earn him any more money.
While that may sound greedy, understand that Jones just turned 29 years old. Next offseason, suitors will be pursuing a defensive tackle heading into his 30-year-old season. This is likely the last meaningful contract negotiation of Jones' career. He may find small, one-year deals to close out his career, but he likely won't be signing more than one multi-year deal from this point forward. He likely genuinely wants to remain in Kansas City, but the offers they've floated his way have not been enough to convince him to accept his last multi-year contract.
Instead, he's threatening to preserve himself, if need be. If the Chiefs don't want to give him the last big money contract of his career, he'll save some of his remaining football for a team that wants to pay Jones like the top DT he is.
Head coach Andy Reid hasn't had much input into the situation, claiming that he hasn't been able to discuss the holdout with Jones. "There's been no communication, so I don't know what's going to go down," Reid told the media, according to Pete Sweeney of Arrowhead Pride. "Whatever happens happens, and if he's not there, the game goes on. They got to communicate and do their thing. There's just been no communication."
It won't take long for us to see how serious Jones is about sitting out. If the Chiefs aren't able to secure Jones under an extension, we're just over two weeks out from Kansas City hosting the NFL's season-opening game against the Lions. Jones is providing a clear picture to the Chiefs' brass of what he plans to do at that time if a deal has not been reached..
Follow @PFRumors