The Chiefs' offensive line was commended for their performance in Super Bowl LVII, keeping a dominant Eagles pass rush from recording a sack in the championship game. The bookends of that unit are pending free agents, but the team would prefer to keep them both.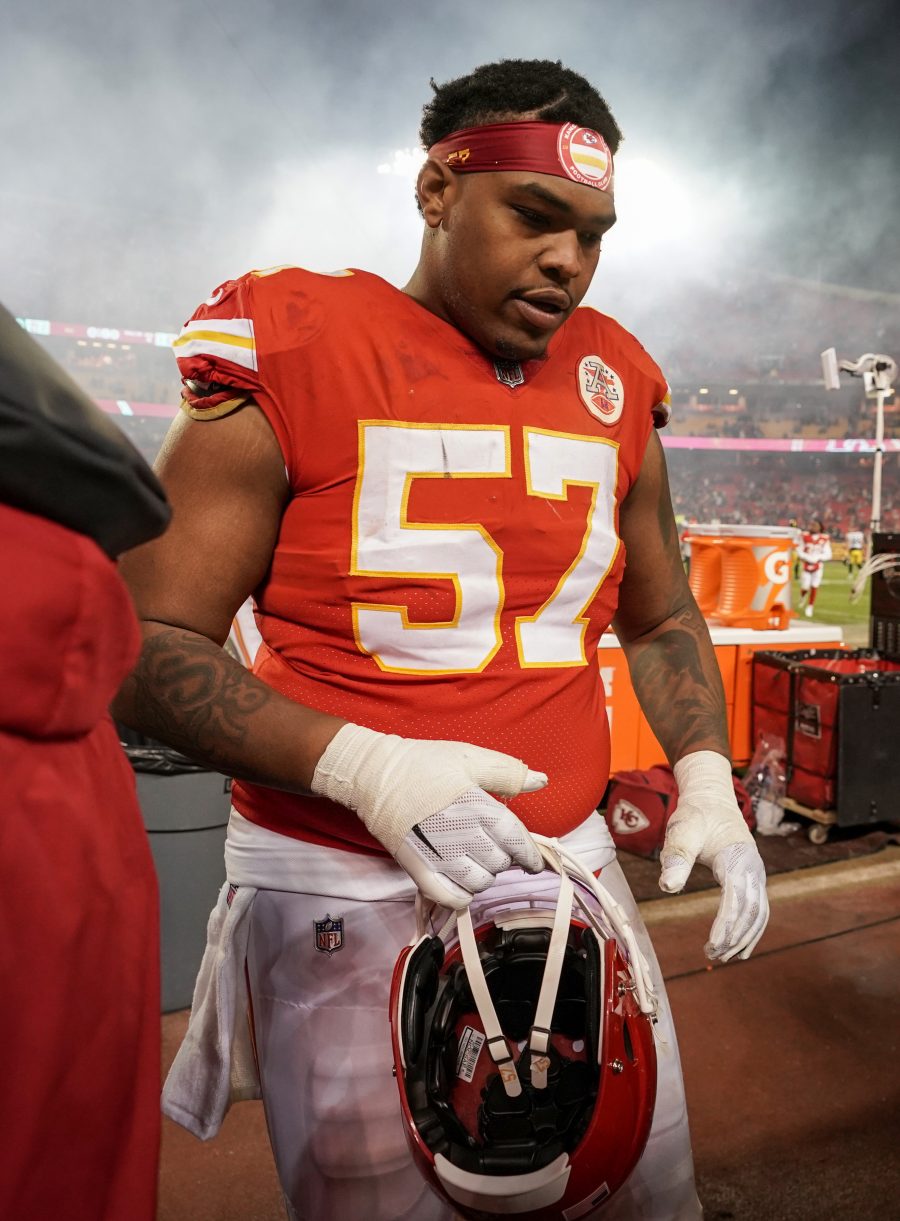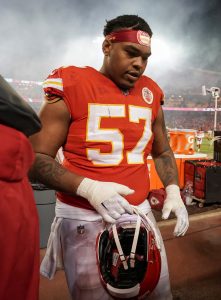 Left tackle Orlando Brown Jr. played out the 2022 season on the franchise tag, after negotiations on a long-term deal failed to deliver a big-ticket extension. He has made clear his intention of staying in Kansas City for 2023 and beyond, though a below-market contract will not be considered in his situation. The four-time Pro Bowler earned a 75.4 PFF grade this season, an identical rating to the one from the previous campaign.
Brown, 26, made $16.6MM by playing on the tag last year. He would see his salary bump up to $19.9MM if a second tag were to be used, something which is reportedly expected to take place. If the Oklahoma alum were hit the open market, though, he would command a serious bidding war given his age and consistency. The Chiefs' cap situation is also set to become more complicated as they move further into quarterback Patrick Mahomes' mega-extension.
On the other side of the line, right tackle Andrew Wylie took on a full-time starting role in 2022. That made his one-year, $2.5MM contract signed last offseason a highly valuable one. The 28-year-old played over 1,000 snaps for the first time in his career, and while he only ranked 45th out of 81 qualifying tackles in PFF grade, he confirmed his presence as a versatile blocker. The Chiefs are no doubt facing numerous changes this offseason, but maintaining their tackle tandem appears to be a priority.
"Those guys obviously had good years for us," head coach Andy Reid said when speaking to the media following the team's Super Bowl victory. "All these contract things I haven't gotten with [general manager Brett] Veach on at all. I kind of stay out of that world, but I think both guys are very well-liked here and I'm sure that Brett will surely make a strong attempt at keeping them here. But we'll see how that goes" (h/t Pro Football Talk's Myles Simmons).
Both Brown and Wylie are in line for raises compared to the 2022 campaign. Reid's comments suggest they could be coming, though plenty of financial maneuvering will be needed on the Chiefs' part to make that possible.