The Chiefs have a number of key decisions to make in their attempt to retain as many core pieces of their Super Bowl winning roster as possible. That will likely include moves keeping their two most expensive defenders in place beyond the coming season.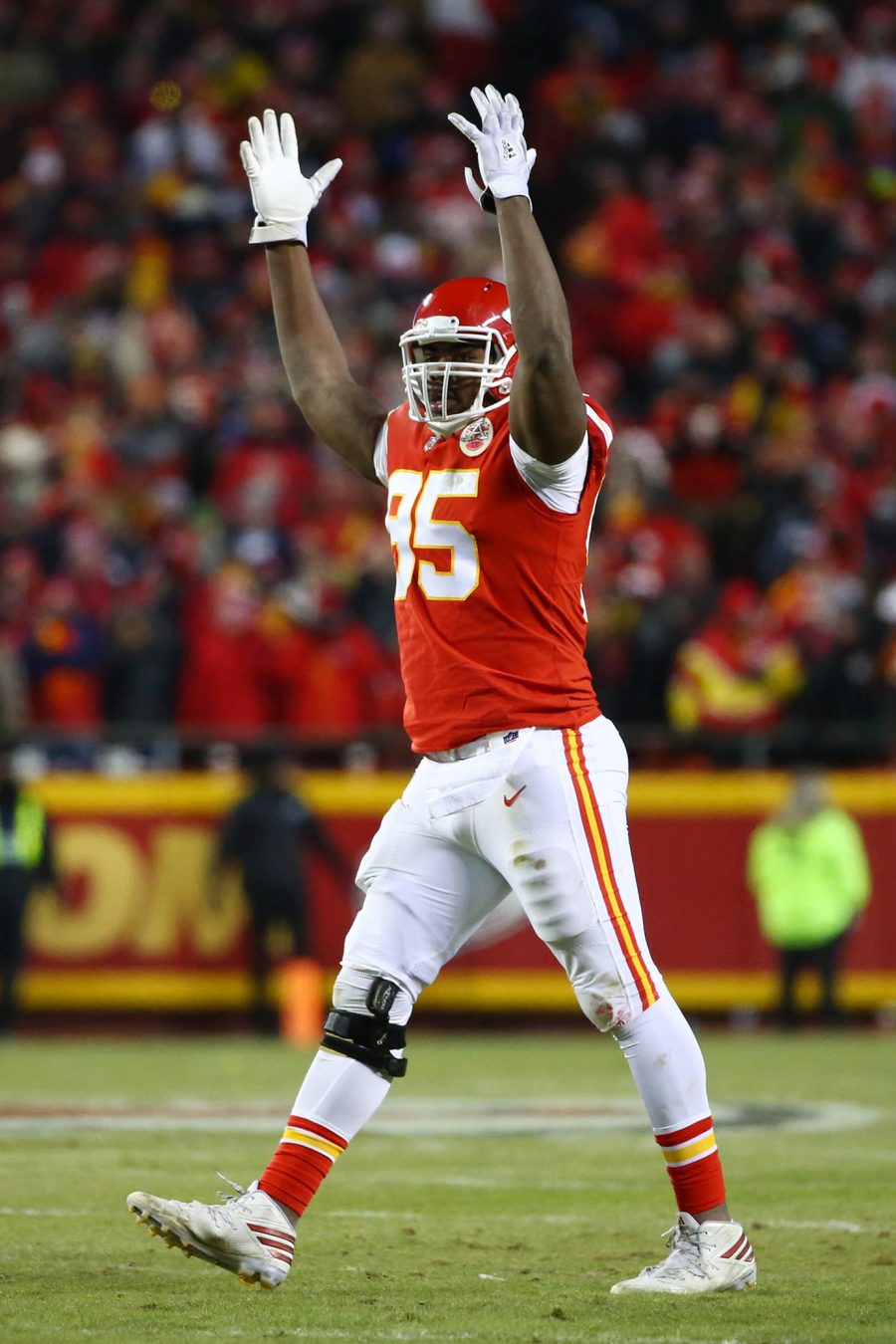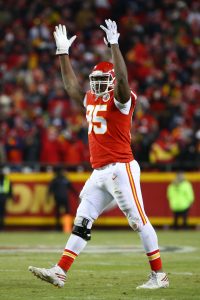 Both defensive tackle Chris Jones and edge rusher Frank Clark are under contract for 2023. However, their deals are each scheduled to carry cap hits over $28MM, which would be a significant obstacle to the team's other priorities, such as a long-term deal for left tackle Orlando Brown Jr. New contracts (rather than restructures) for both Jones and Clark could thus be mutually beneficial for team and player.
"The good thing for us is that we have these strong connections with these players that have played here a long time," general manager Brett Veach said on the subject this week, via Nate Taylor of The Athletic (subscription required). "They love being here. That's a good starting point for us."
Jones is likely to be a higher priority from the Chiefs' perspective, but working out a new deal with the 28-year-old won't be a simple matter. Taylor reports that Jones is seeking a contract which will make him "at least" the second-highest paid interior d-lineman in the league, behind only Aaron Donald. The latter agreed to a massive restructure last offseason, bringing his average annual compensation over $31.6MM. Jones currently sits at $20MM in that regard, which trails Donald, DeForest Buckner and Leonard Williams.
Jones remained a crucial member of Kansas City's defense in 2022. He matched his career high with 15.5 sacks, setting a new personal mark in tackles with 44 and playing time with an 80% snap share. The former second-rounder earned a First-Team All-Pro nod, along with Pro Bowl recognition for the fourth straight season. A deal flattening his 2023 cap hit would pay dividends, of course, but Jones' continued production could leave the Chiefs in a similar situation to that of wideout Tyreek Hill last year. The latter's contract demands led the team to trade him to Miami, a deal which allowed them to divert resources elsewhere on the roster.
Clark re-worked his contract last offseason, something which came as a surprise given the expectation that he would be destined to leave in free agency. That possibility remains once again in 2023, as Taylor notes that a release prior to free agency is a consideration for the team to save much-needed cap space. A March cut would lead to $21MM in savings and a dead cap hit of $7.6MM. Veach stressed his desire to talk with Clark's agents in the hopes of finalizing an extension before that becomes necessary though, adding that Kansas City would remain interested in re-signing the 29-year-old if he were to be cut and allowed to test the open market.
The Chiefs still have work to do to become cap compliant, something which will become more difficult assuming a second franchise tag is placed on Brown in the coming days. Extensions for at least one of Jones or Clark could be coming soon to grant the team flexibility to afford a multi-year Brown deal, while keeping the team's defensive leaders in place for at least the intermediate future.