In an offseason featuring little action on the extension front, the Chiefs broke through Monday with a monster deal. They have agreed to terms with Patrick Mahomes on a 10-year extension that will tie the quarterback to Kansas City through the 2031 season, Adam Schefter of ESPN.com reports (on Twitter). The Chiefs have announced the deal.
This marks the first NFL contract to go beyond the 2020s, and it stands to keep the 2018 MVP and Super Bowl LIV MVP in Kansas City through his age-36 season. Mahomes has only started two seasons, but the 2017 No. 10 overall pick has changed the trajectory of a franchise that for decades opted for veteran stopgaps at quarterback.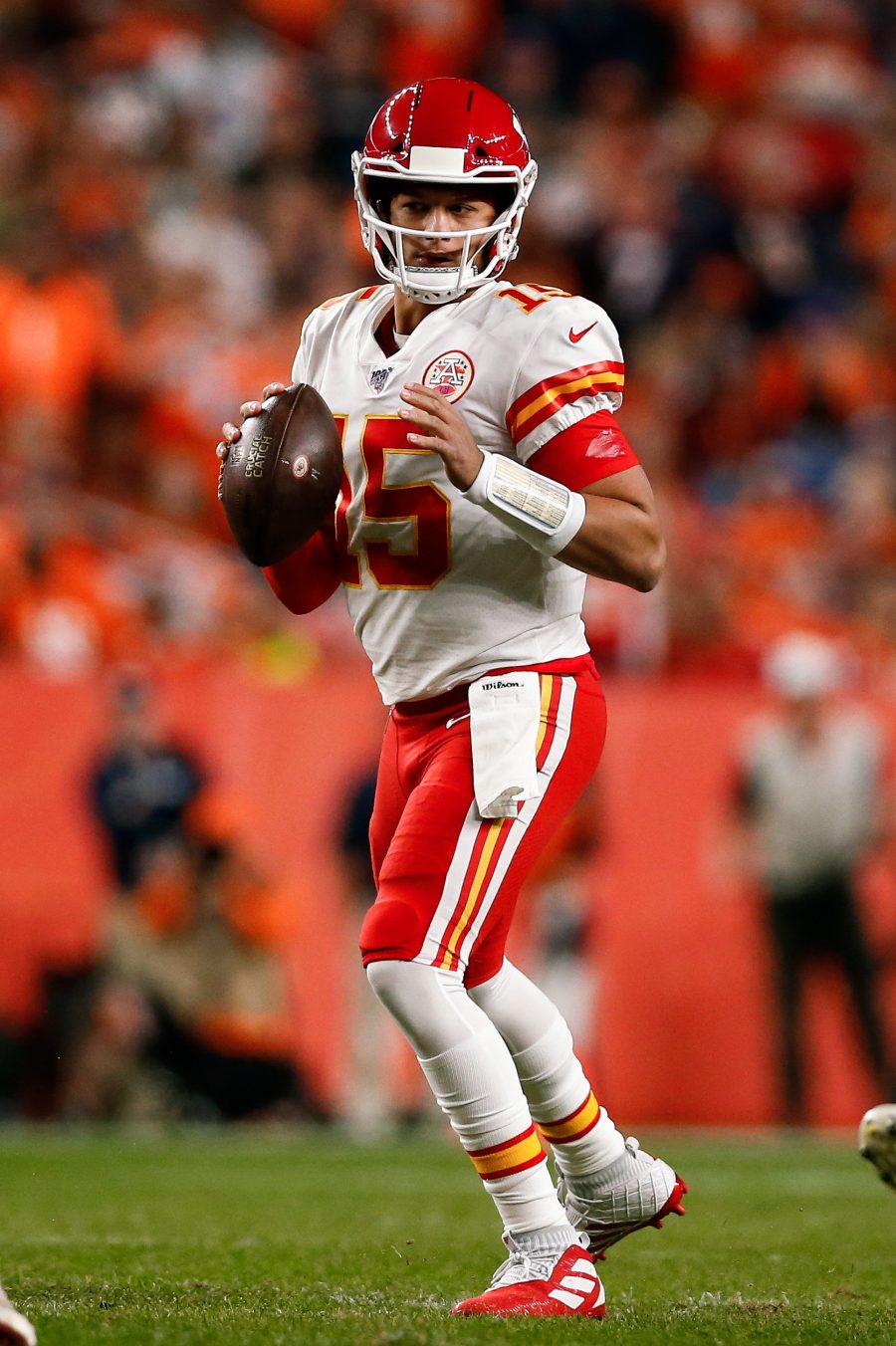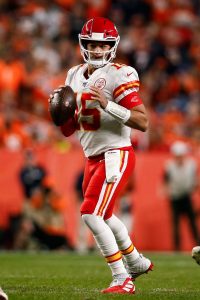 Mahomes' extension will be worth a whopping $450MM, Schefter tweets, adding that $140MM is guaranteed. Both figures shatter NFL records. Mahomes' $45MM-per-year price tag — a staggering $10MM increase on Russell Wilson's $35MM-AAV deal that previously resided as the NFL salary benchmark. As far as guarantees go, Mahomes' bests the previous leader — Jared Goff's 2019 re-up — by $30MM.
This contract came together quickly. Mahomes and the Chiefs only began negotiating in late May. The superstar passer, whose rookie contract runs through 2021, became extension-eligible after the 2019 regular season's conclusion.
The deal was rumored to contain a game-changing sweetener. Multiple sources believed the contract was set to tie Mahomes' salaries to a percentage of the salary cap (Twitter links via Schefter and CBS Sports' Jason La Canfora). While that would have made the pact historically player-friendly, Schefter reports that the Chiefs did not include such a provision in the contract. The Chiefs began negotiations against such an arrangement, per Schefter (on Twitter).
Still, star-caliber players have increasingly opted for shorter-term deals in order to maximize earning potential. Mahomes, 24, is zagging in a historic direction. This market-resetting deal will likely play a key role in how Dak Prescott and Deshaun Watson proceed in their respective extension negotiations.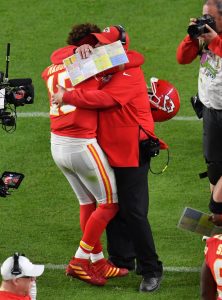 The Chiefs traded up 17 spots for Mahomes three years ago and made the rare decision to sit him as a rookie. When Mahomes succeeded Alex Smith in his second season, the NFL landscape shifted. The Texas Tech product torched defenses throughout 2018, joining Peyton Manning and Tom Brady in the 50-touchdown pass club. After another strong season, Mahomes is 2-for-2 in AFC championship game appearances. While an offside call led to the Chiefs falling short of Super Bowl LIII, Mahomes orchestrated three come-from-behind playoff victories to give the franchise its first championship in 50 years this past season.
In his two seasons as the Chiefs' starter, Mahomes has 76 touchdown passes — eight more than any other quarterback through two seasons. Mahomes is also the only player to surpass 9,000 passing yards in his first two seasons as a starter, doing so despite missing two games last season with a knee injury.
Kansas City's redefining re-up also arrives at a strange time. The NFL and NFLPA are in the process of negotiating a new financial reality. A season without fans in the stands threatens to reduce the 2021 salary cap, and if the league must borrow from projected future revenue to prevent such a scenario, it will have major financial ramifications. For Mahomes to agree to a deal under these circumstances says plenty about his desire to stay in western Missouri and the terms of said agreement. Mahomes is the first NFLer to be under contract for 12 years since fellow Andy Reid pupil Donovan McNabb signed his first Eagles extension in 2002 (h/t ESPN's Field Yates).
Mahomes' new deal will change the equation for the Chiefs, who have authorized a few high-priced contracts in recent years to take advantage of their quarterback's rookie-deal window. The Chiefs have checked off their biggest contract task of the offseason (and in franchise history). They now have nine days to finalize a deal with franchise-tagged defensive tackle Chris Jones. As of last week, the sides are not believed to be close on terms.
Follow @PFRumors