Several teams have disappointed this season, and the Colts are near the top of that list. They have gone from a team that led the NFL with seven Pro Bowlers last season to one with a 4-9-1 squad that just blew an NFL-record 33-point lead.
The Colts have already fired their head coach and offensive coordinator, promoting their assistant quarterbacks coach to call plays, and have made multiple quarterback changes. Jeff Saturday's showing in Minnesota likely will lead to him not being retained as Indianapolis' full-time HC, and prior to the Vikings loss, Jim Irsay indicated he was looking forward to interviewing a host of HC candidates. But the second-generation Colts owner is still planning to keep Chris Ballard in place as GM.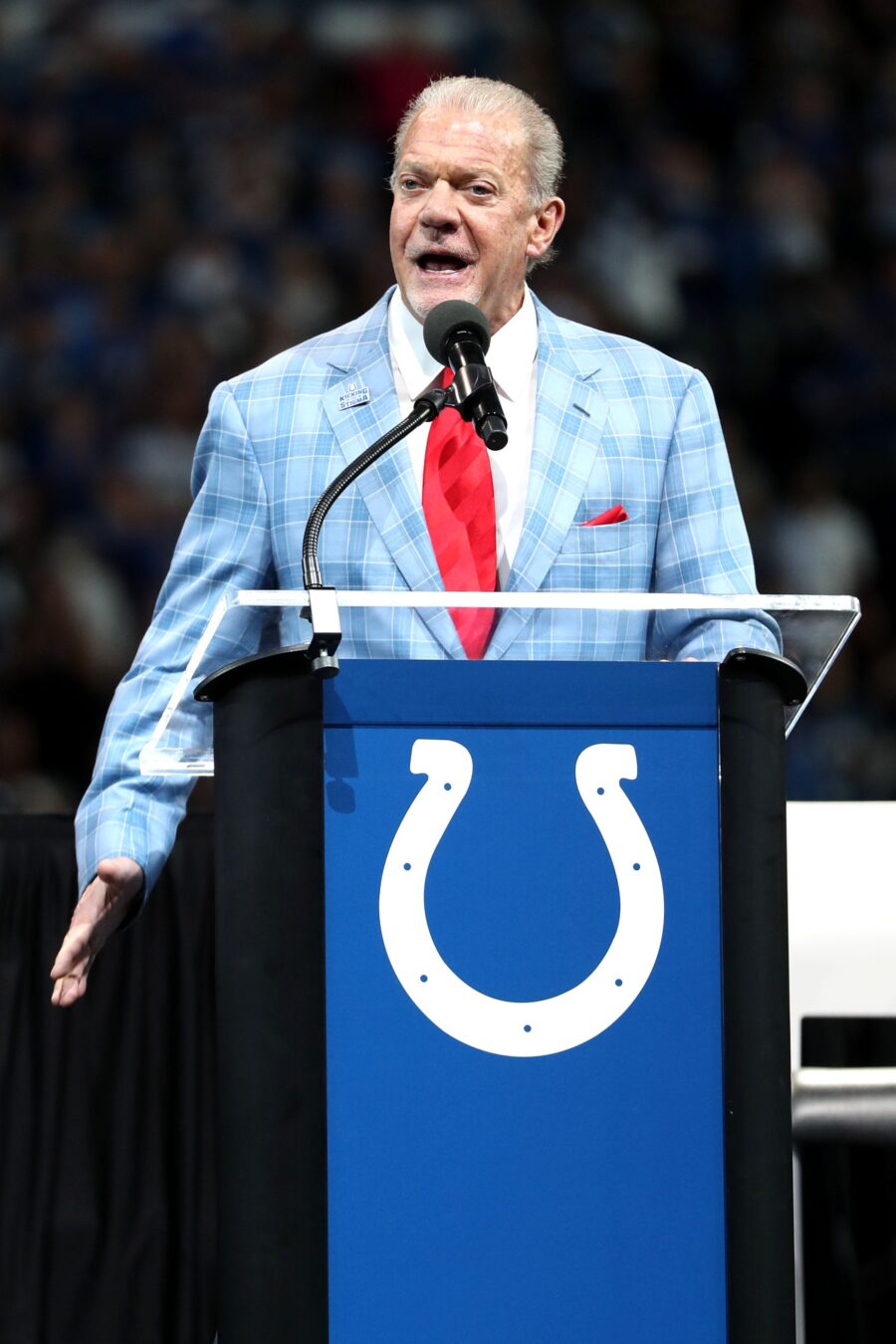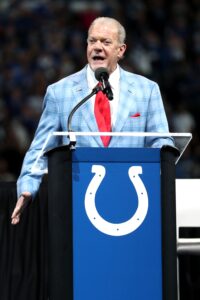 "I think a lot of Chris," Irsay said, via Zak Keefer of The Athletic (subscription required). "Young GMs make mistakes. He's been up against it. The No. 1 component is he's an outstanding talent evaluator. He has this [Bill] Polian-esque touch in the draft room. There have been some things … people don't realize, you have to learn as a general manager. You just don't get it overnight. I feel very confident in where we're going."
The directional confidence part is a bit strange to read, considering what has happened to the Colts over the past year, and it should be noted Irsay issued this Ballard support prior to the team's 39-36 loss Saturday. But Irsay said upon hiring Saturday that he intended for Ballard to return next year. The Colts are 1-4 since those comments. Ballard, however, had attempted to talk Irsay out of the Saturday move. While Irsay has said it will be Ballard's job to hire coaches, Keefer adds some around the league are convinced the owner will pursue Jim Harbaugh in 2023.
Long connected on the coaching carousel's fringes, Harbaugh surfaced in a real way this year by interviewing with the Vikings. Harbaugh also recently announced he would stay at Michigan for a 10th season, but just before that pledge, NFL teams were doing homework on him. Some around the league wonder if Colts interest could change Harbaugh's Ann Arbor plans, Jeremy Fowler of ESPN.com notes. The former quarterback spent four years with the Colts, leading them to two playoff berths and an AFC championship game in the mid-1990s, and is in the team's ring of honor. Harbaugh, who has led Michigan to back-to-back College Football Playoff berths, signed a new deal with his alma mater this year. Should Harbaugh truly be on Indy's radar, Ballard's personnel power could be at risk — at least compared to where it is now.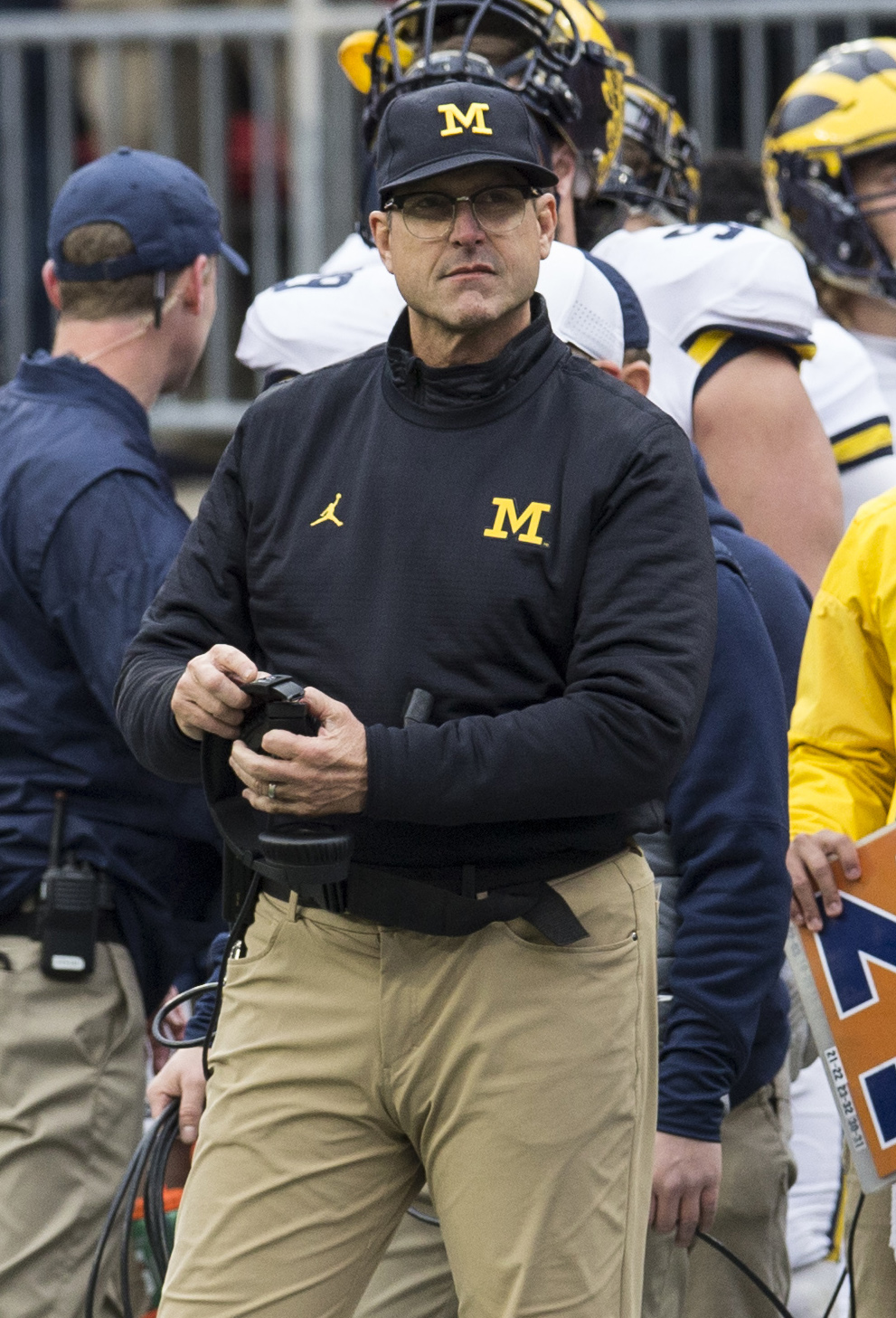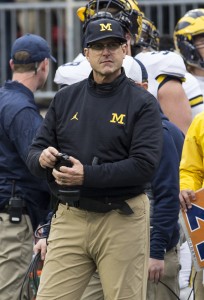 Ballard, 53, built what looked like one of the league's top rosters — though, one without a long-term quarterback — and last year's Pro Bowl count reinforced confidence the Colts sported a strong foundation. The Colts have extended Ballard draftees Shaquille Leonard, Quenton Nelson and Braden Smith. Two of Ballard's Day 2 picks from 2020 — Jonathan Taylor and Michael Pittman Jr. — will likely be on the extension radar soon as well. But the team has not truly climbed out of the hole Andrew Luck's sudden retirement left it in three years ago.
Irsay drove the trade of Carson Wentz to the Commanders and pushed Ballard to finalize the Matt Ryan swap. The latter move has not panned out for the Colts, and Irsay was behind the midseason QB switch that led to Sam Ehlinger rising from third-stringer to starter. It is safe to say this has been a rather chaotic year for the Colts, who returned all seven of those Pro Bowlers this season. Ballard has, however, been rather stingy in free agency since being hired in 2017. That has placed more pressure on his homegrown core.
Last year, Ballard and Reich signed extensions that run through 2026. The former returning in 2023 would mean considerable pressure to both aid Irsay on the team's next HC hire and fix the quarterback position. Ballard's last HC search did not go smoothly, with Josh McDaniels reneging on an agreement and Reich being the fallback hire. The next one not panning out would almost certainly lead to Irsay going GM shopping.
Follow @PFRumors