This past weekend, Jim Harbaugh's name came up once again with NFL teams looking into the Michigan head coach. That led to questions about a potential return to the NFL, but such a move will not take place for at least one more year.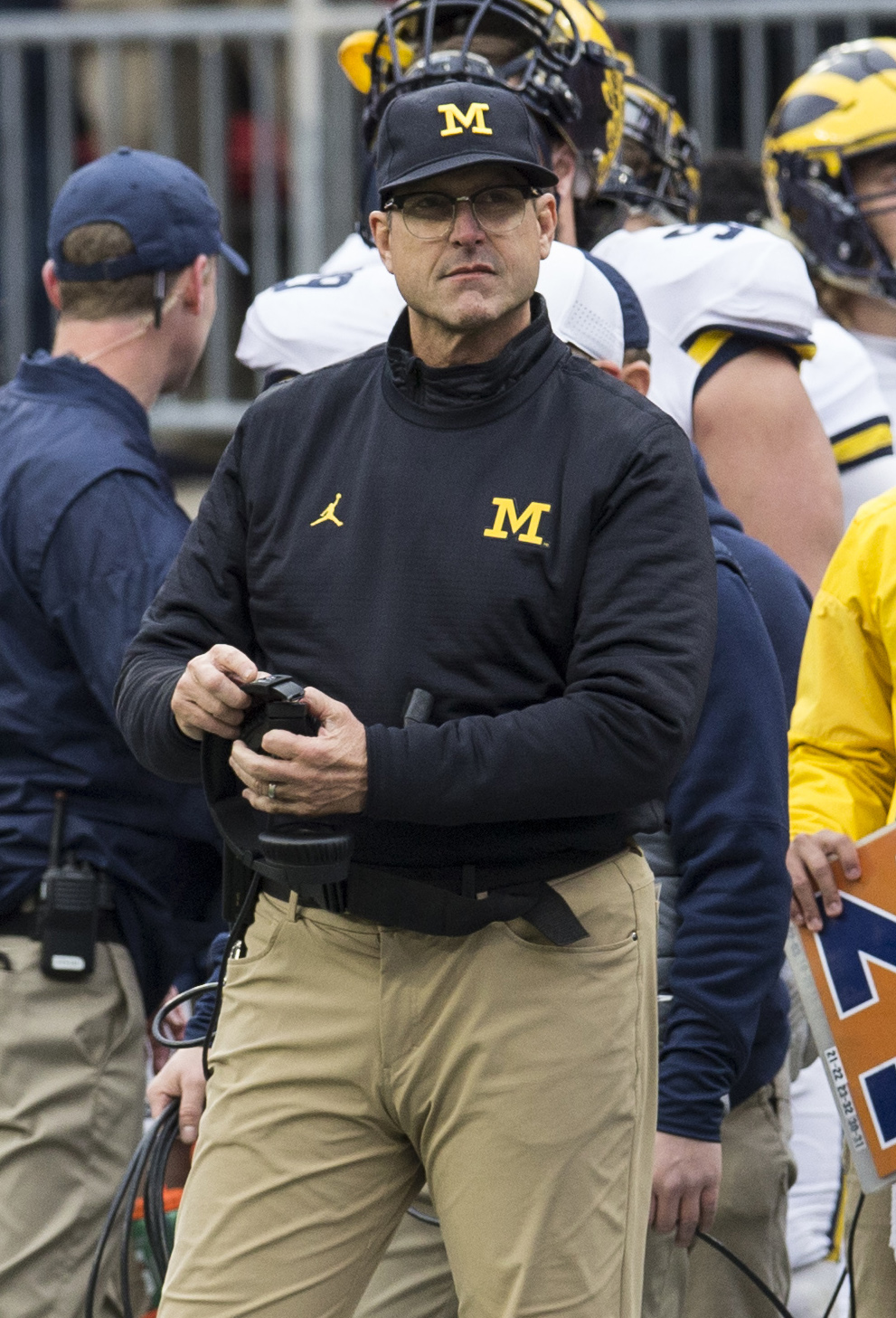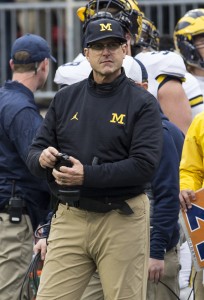 "That time of the year type of speculation, but I think no man knows the future," Harbaugh said, via ESPN's Tom VanHaaren. "But I think that people that think we've done a good job and are pleased with the job that we've done here at Michigan, they're going to be very happy to learn that we will be back enthusiastically coaching the Wolverines in 2023."
The 58-year-old has been connected to a pro head coaching gig on numerous occasions since his final year with the 49ers in 2014. That held especially true when his Michigan teams previously failed to live up to expectations, but the Wolverines have now qualified for the College Football Playoffs for two consecutive seasons. This year's success comes after Harbaugh signed a five-year, $36.7MM contract to remain at Michigan, but the possibility of an NFL offer still looms large.
The closest he came to an NFL return was this past winter, when he interviewed with the Vikings. After failing to land the job, Harbaugh informed the school that contemplating NFL gigs would not become a constant occurrence, and that he was happy to remain with the Wolverines. He has, on the other hand, let it be known that his run to the Super Bowl with the 49ers has left a feeling of "unfished business" at the NFL level.
After finishing the season with a perfect record, a second straight win over rivals Ohio State and earning the No. 2 seed for the CFP, Harbaugh and Michigan have a chance to win the national title this year. That could alter his intentions down the road, but for at least the near-term future, his situation will remain the same.
Follow @PFRumors