University of Michigan head coach Jim Harbaugh last coached in the NFL in 2014, when he served as the 49ers' HC. Still, his name pops up in NFL coaching rumors every year, with many such rumors indicating that he remains open to a return to the professional ranks. On Sunday, Tom Pelissero and Ian Rapoport of NFL.com reported that multiple NFL clubs are doing background work on Harbaugh with an eye towards including him in their upcoming head coaching search.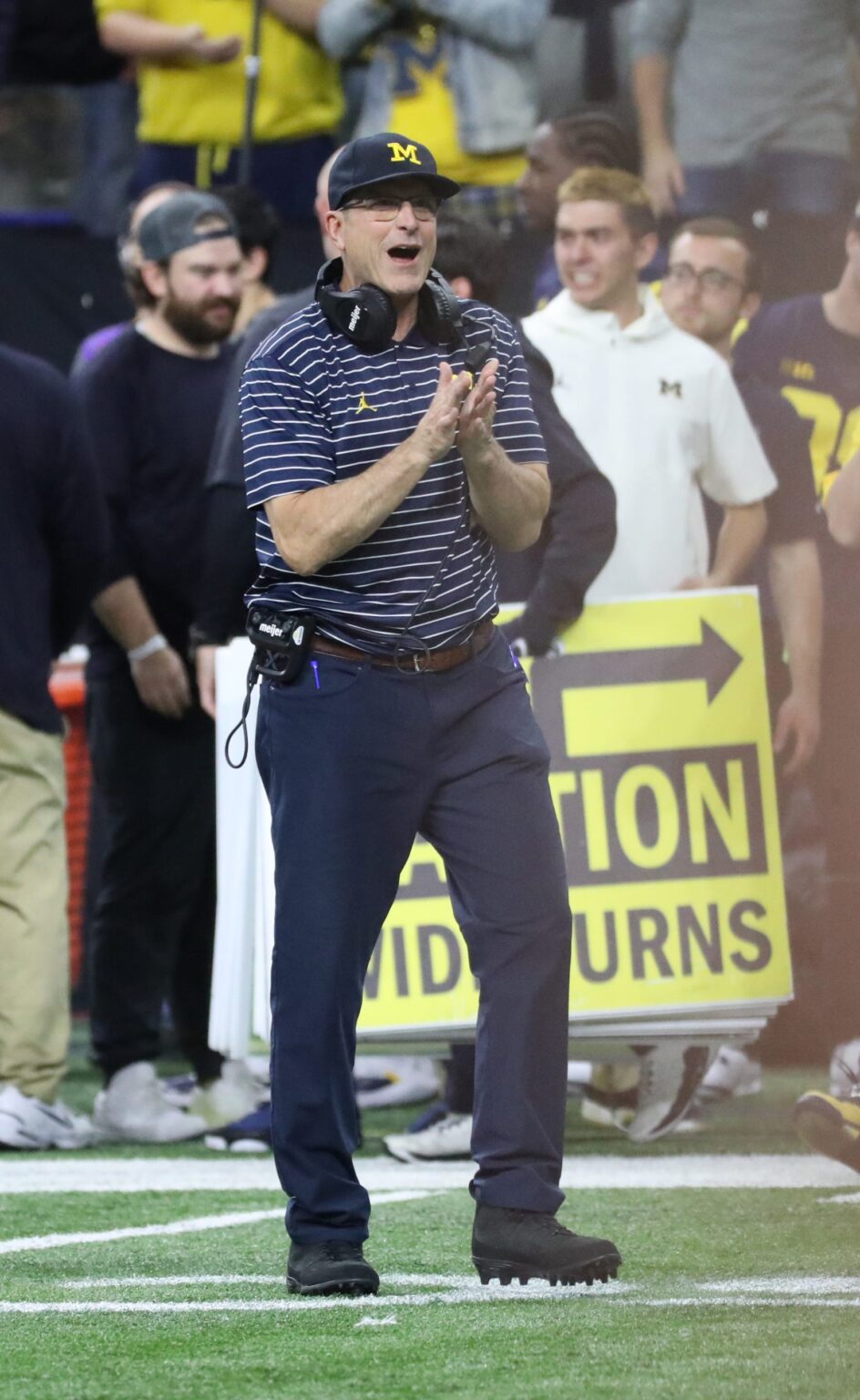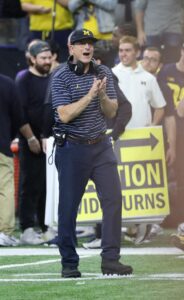 Earlier this year, the Vikings interviewed Harbaugh for their head coaching post, which eventually went to Kevin O'Connell. Despite all of the reported interest in luring Harbaugh back to the NFL, that was the first time since he left San Francisco that he actually took a formal interview with a pro team. And, with the Wolverines having secured a 13-0 record in 2022 to go along with a Big Ten conference championship and a spot in the College Football Playoff for the second consecutive year, he appears to be on firm footing in Ann Arbor (which was not necessarily the case just two years ago).
In fact, after his Minnesota interview, the 58-year-old reportedly told Michigan president Warde Manuel he wants to stay at his alma mater as long as it wants him. He signed a new five-year, $36.7MM deal with the school shortly thereafter, a deal that features a number of incentives that he has earned due to the Wolverines' 2022 success. However, as Rapoport himself reported at the time, the modest buyouts included in the contract will do little to deter NFL teams from trying to poach him.
Of course, there are a number of other factors for teams to consider before making such a splashy hire. While Harbaugh compiled a 44-19-1 record and an NFC Championship during his four years in San Francisco — along with two other appearances in the conference title game — he has a reputation of being difficult to work with. A report several years ago suggested that those within the 49ers organization considered him "toxic and unbearable," and it is possible that he would want control over personnel decisions. That is to say nothing of his salary, and it is fair to expect that he would shoot for a deal at the top of the head coaching market, which is presently topped by Rams HC Sean McVay's $15MM-$18MM annual payouts.
The Broncos, Browns, Cardinals, Panthers, Texans, and Saints are among the teams that could have head coaching vacancies in a few weeks, and it's unclear which, if any, of those teams have been looking into Harbaugh. It's also unclear if Harbaugh would be interested in any of those opportunities.
Follow @PFRumors