The 49ers have won four straight games to take over first place in the NFC West, and while the defense's performance is perhaps the biggest reason for the team's 7-4 mark, quarterback Jimmy Garoppolo's steady presence has been a key factor as well. While much can change between now and the end of the season, Ian Rapoport of NFL.com says the Niners and Garoppolo are open to a new contract that would keep the veteran passer in the Bay Area in 2023.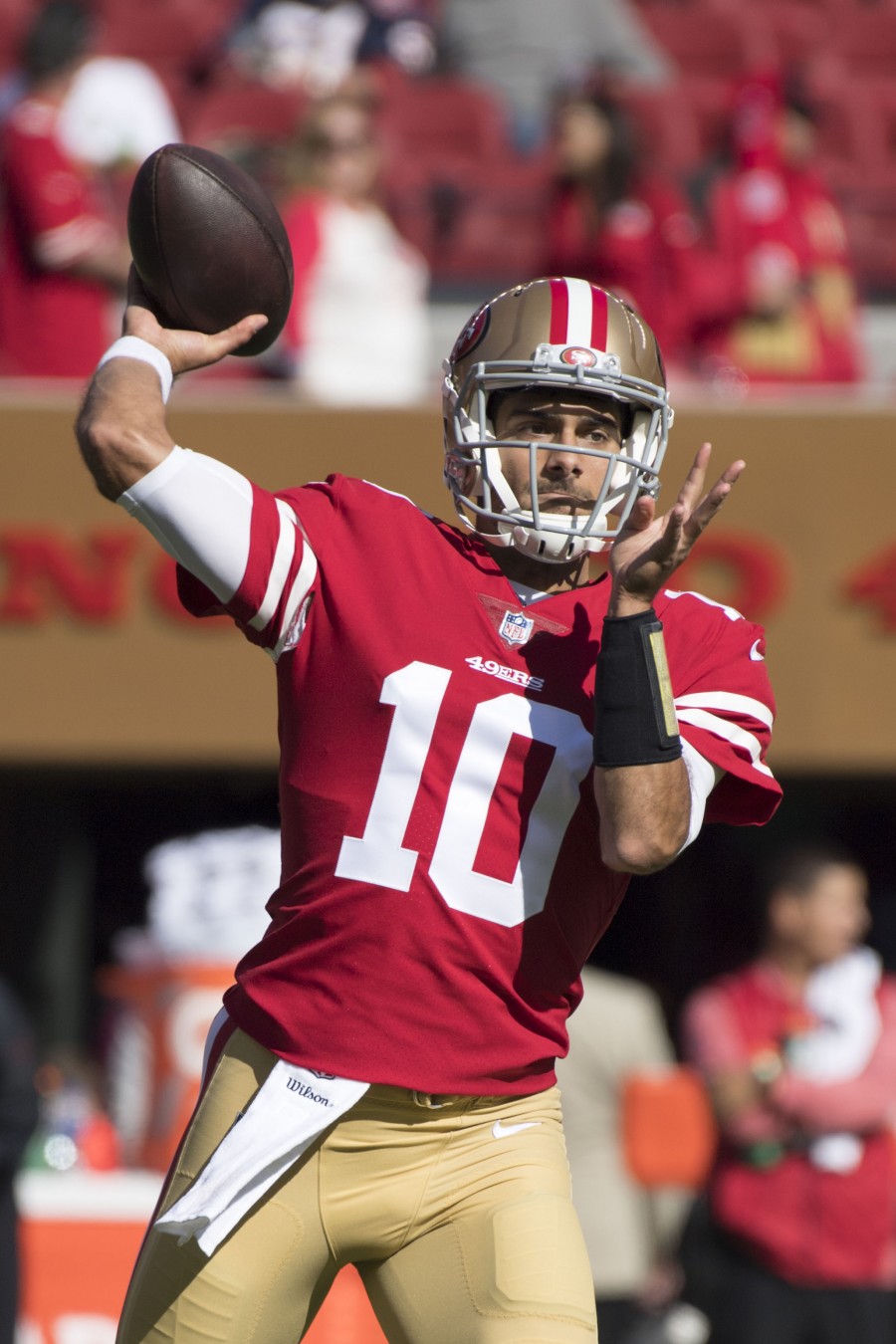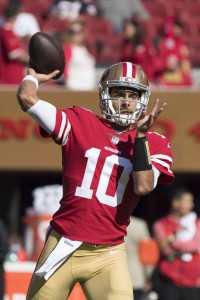 Of course, Garoppolo was the subject of numerous reports throughout the offseason, as San Francisco had every intention of trading him and starting life with Trey Lance under center. Indeed, the 49ers and Commanders reportedly had the parameters of a deal in place in the early part of the year, but a March shoulder surgery forced Washington to back off and completely stagnated Garoppolo's trade market (a recent report from Matt Maiocco of NBC Sports Bay Area suggests that GM John Lynch was expecting to receive two first-round picks in a Garoppolo deal, though Maiocco himself concedes that seems unrealistic).
As the months dragged on, it became increasingly likely that Garoppolo would remain with the Niners as Lance insurance, a possibility that became reality in late August, when the two sides agreed to a restructured deal that featured a significant pay cut. Per the terms of that contract, the 49ers cannot put a franchise tag on Garoppolo at season's end, so he will be eligible for free agency in March 2023 with no strings attached. In a free agent quarterback market that is expected to be comprised of its usual blend of question marks/retreads (Sam Darnold, Baker Mayfield, Teddy Bridgewater) and players that will never actually hit the market (Lamar Jackson), Garoppolo may well be the top QB available (with all due apologies to Tom Brady, who will turn 46 before the 2023 season gets underway).
He will not, therefore, come cheap. Spotrac presently estimates that he is worth roughly $35MM per year, and given his 41-19 record in San Francisco (including playoffs) and generally solid play throughout his career, that does not seem like a stretch. His injury history is concerning, though the premium that teams have to pay for quality QBs should allow him to get that $35MM AAV.
Whether the 49ers will be the team to pay him that money is an entirely different story. We heard last month that the club's impending cap crunch — OverTheCap.com currently projects the Niners to have just $1MM in effective cap space, based on a projected cap of $225MM — could make a Garoppolo re-up quite difficult, and that would be especially true if the team is only interested in a one-year contract, as Rapoport seems to suggest. Putting aside for a moment whether Garoppolo himself would be amenable to such a pact, it just does not seem likely that San Francisco could absorb a Garoppolo contract without spreading his cap hit over multiple seasons, and a multi-year contract at the rate that Garoppolo will be seeking would double as an admission that the 2021 trade-up for Lance was a total waste of valuable draft capital.
After being reinserted into the lineup to take over for an injured Lance in Week 2, Garoppolo has thrown 16 TDs against just four interceptions while completing over 67% of his passes. That amounts to a QB rating of 103.0, the fifth-best mark in the league.
Follow @PFRumors